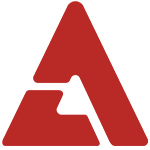 SNSD member Sunny confessed that she's been stalked by television host, singer, and rapper Boom!
On the September 6th airing of SBS's 'Strong Heart', Sunny revealed, "
There was this one person who called me all the time,
" and followed up by stating that Boom had been calling her while he was serving in the military. Sunny continued with her story, "
Boom called me all the time. He asked for my help, and made a video call after which he said 'Don't hang up'. He told me to 'wait', and I could see many soldiers in the back screaming their lungs out after seeing me
." During the video call, Sunny wasn't wearing any makeup, nor was she wearing anything fancy, however Boom continued to beg and plead to her to say 'hi' to the fellow soldiers, and that she did. She said, "
Oppas, it looks like you all are working very hard!
", showing off her well known aegyo charms. Sunny once again continued by stating, "
One time late at night, Boom had called, and it was a collect call. I was trying to hang up, and I said 'I'm busy', however Boom continued to say, 'I know, it must be uncomfortable. How long do you think Yoo Jae Suk and Kang Ho Dong will reign as the best MCs? You know their time is almost up, and they'll want younger blood. It will soon be my turn,
" revealing Boom's shocking statement. As Sunny continued to explain, Boom became nervous, shaky, and quickly began to defend himself by saying it was all 100% jokes. Sunny countered his statement by revealing that she felt it was all real feelings. One of Boom's other statements revealed by Sunny was, "
Sunny, don't let me go. I really love Soshi
", revealing his love and passion for the girls of SNSD. Super Junior's Leeteuk thereafter took the lead by revealing that Boom's background on his cell phone is none other than a photo of Sunny. Boom concluded the segment, "
Soldiers love women. At the time, I was hosting a radio show for the fellow soldiers, and I knew that my jokes were getting old. We had no guests, and nothing to do, we were bored, which is why I called Sunny and requested that she doesn't hang up, because we were on air
." Check out the clip below! (Starts around 6:45) [embed]http://www.youtube.com/watch?v=hcfKOV7EpJc[/embed] What do you think? Is Boom truly innocent, or does he have an everlasting crush on Sunny?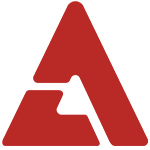 Source: Newsen