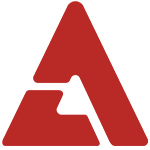 After a week of teasing, the ladies of miss A have finally released their first full length album, 'A Class',  including title track "Goodbye Baby" .   Songs off the album are already quickly climbing the music charts.
With a mix of uptempo new tracks as well as some of their previous releases, 'A Class' will be a welcome treat for fan who have been waiting since miss A ended "Breathe" promotions last November.
Check out the full audio for "Goodbye Baby" as well as other new tracks below, and check back with allkpop for Miss A's new music video!
[gallery]
01. One to Ten
02. Good-Bye Baby
03. Help Me
04. Mr. Johnny
13. Good-Bye Baby (Silver Mix)
Source: Oumae25, gnalcO1 Tip: flowerz0524 and noelchua