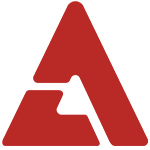 Today is Mother's Day, so moms all over Canada and the U.S. were treated to flowers and nice meals from their families in their honor. Unfortunately, some kids weren't able to pay that same homage to that special woman in their lives. A rapper from Seattle by the name of Gowe ('Gifted on West East') reached out to allkpop for a very special request - help him spread his music so that it could one day reach his biological mom. Gowe grew up in a Chinese family, and discovered when he was 18 that he was adopted. He also found out that he came from a Korean background. He explains:
"Ever since I found out that I was Korean, I've always wanted to write a song that would capture all of my thoughts, emotions and feelings toward my situation. But more importantly, I've always wanted to write a song dedicated to my biological mother expressing my love for her. Fast forwarding a few years - Kollaboration Seattle held its first show last year and that gave me a platform to perform the song in hopes that my message would one day reach her. The amount of love and support I received was truly overwhelming. Now we're here - I [was] able to partner with some amazing artists and videographers/directors and the song [has] come to life via this music video. Symbolically, this is my personal message in a bottle that I am casting out into the ocean in hopes that it would one day reach her."
As for the song itself, "
I Wonder
" is an incredibly poignant piece that really grasps at your heartstrings with its emotional, yet thoughtful lyrics. We definitely encourage you guys to check out this great work and help Gowe spread the word! Also, sample Gowe's other work by going to his website and Facebook page!