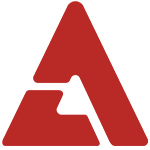 On May 23rd,
MBC Plus Sports
anchorwoman
Song Ji Sun
committed suicide by jumping from her 19th floor apartment. Reports read,
"Song Ji Sun attempted to commit suicide at 1:44 PM KST by jumping out of her 19th floor Seocho-dong officetel. Authorities were immediately called, and she was rushed to the emergency room."
Seocho police have confirmed that she was pronounced dead at the scene. Netizens are speculating the cause to be the recent scandal that she was swept in with baseball player
Im Tae Hoon
. Song Ji Sun had announced that she had been dating the Doosan Bears player for the past year and six months, but the statement was denied by Im Tae Hoon himself. On the 7th, she had written,
"If you cannot take me to you, please at least give me strength. My heart is in such pain, I am already on my third sleeping pill."
Her last post written on the 21st read,
"I am steering clear of the internet lately. My words... I am so sorry. I'm not that good with computers so I don't know how to delete my account. I'd first like to tweet my apology. I'm so sorry, but really, my Cyworld isn't the truth. I'll reveal the truth soon."
Netizens commented,
"She should've thought more...",
and
"Our society has once again pushed another person off of a cliff."
Source + Photos: BNT News via Naver, Edaily SPN