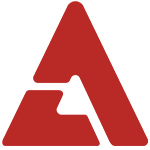 The Fair Trade Commission has decided to fine 15 music companies for $19.9 million USD for collectively rigging the prices of their products and services. This fine will go hand-in-hand with a court order and prosecution. 
On February 28th, the FTC declared, "Through a meeting held from February 23rd through the 25th, we have decided to take appropriate action against the following 15 online music-related companies: SK Telecom, Loen Entertainment, KT, KT Music, Mnet Media, Neowiz Bugs, Sony Music Entertainment Korea, Universal Music, Warner Music Korea, Yejun Media, Pony Canyon Korea, SM Entertainment, SBS Contents Hub, King Pin Entertainment, Direct Media." 
The fines for each company are: SK Telecom (fined $1.96 million USD), Loen Entertainment (fined $9.69 million USD), KT (fined $811,000 USD), KT Music (fined $1.16 million USD), Mnet Media (fined $1.98 million USD), and Neowiz Bugs (fined $1.11 million USD), Sony Music Entertainment (fined $1.19 million USD), Universal Music (fined $814,000 USD), and Warner Music Korea (fined $96,000 USD). Five of the above companies (SK Telecom, Loen Entertainment, KT Music, Mnet Media, and Neowiz Bugs) will be formally accused of their crimes. 
Loen Entertainment's CEO Shin Won Su,  KT Music's CEO Kim Min Wook, and Mnet Media's CEO Kim Sung Soo will be prosecuted separately. 
The FTC alleges that the companies decided to rig the market once Non-DRM (Digital Rights Management) digital songs were allowed to be downloaded, starting May of 2008 - previously, only DRM songs were allowed on the market. Non-DRM songs allow for infinite downloads, which led companies to discontinue products and certificates that catered to Non-DRM songs.  Thirteen of the companies listed above also stopped distributing songs to services which offered infinite downloads, thus rigging the market. 
 A representative of the FTC revealed, "In order to block competition coming from smaller businesses, the companies listed above rigged their own prices. By rigging the prices in compliance with one another, they placed great harm on the consumers and other businesses in the industry.  Indeed, by equalizing the prices of their products, they've made the music industry believe that such a phenomenon was permanent. They have completely set up a blockade against the production of products that fit in different price categories. This is a violation of the consumer's right of choice." 
The representative continued, "With this action, we hope that consumers will be able to spend less in order to enjoy a greater diversity of products. This is the first action being taken for the online music industry.  No one is free when prices are rigged, so we hope other companies support this effort." 
 Source: Sports Today via Nate, Sports Khan via Naver