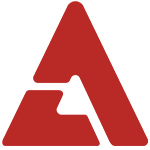 On the latest episode of "
4minute's Mr. Teacher
",
G.NA
made an appearance to teach the girls the proper way of speaking English. However, the poor singer had a hard time getting the 4minute girls to stay focused, as they kept going off topic and dancing randomly to songs. She first attempted to help the girls differentiate the pronunciation of the 'f' and 'p' sounds, and they were able to butter up their English and say "4minute" with the perfect American accent. Jiyoon then said "
f(x)
" and all the girls started dancing to "
LA chA TA
". After a while, G.NA finally gave up on the easy-going idols, declaring that they were simply too hard to teach. Check out the clip below: