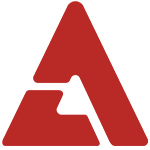 G.NA
is well known for being a former member of the group
Five Girls
, and she recently shared her thoughts on the group and its former members. This group boasted members of
After School's UEE
,
Wonder Girls' Yubin
,
Secret's
Hyosung
, and
Yang Ji Won
, who is currently preparing to become an actress. Born and raised in Canada, G.NA left for Korea in 2005 with dreams of becoming a singer. She joined the group Five Girls but shortly gave up her dreams of becoming a singer after her entertainment company disbanded the group. During an interview, G.NA tells what happened after the disbandment of Five Girls, "
Yubin went to Wonder Girls, UEE went to After School...We all went separate ways. I, on the other hand, went back to Canada. I had lost hope in becoming a singer. However, one day, my current company's president gave me a call and asked me to come back to Korea to audition. After much persuasion, I returned to Korea in 2007. I felt as though I would regret it if I didn't accomplish my dream."
Shortly after, G.NA became a trainee and practiced with
2PM
,
Lim Jung Hee
, and
miss A's Min
at
JYP Entertainment.
G.NA then joined
Cube Entertainment
and released her debut album, "
What I Want to Do Once I Have A Lover
." However, even though she was not noticed as a "hit" singer, she received a lot of attention as a solo dance singer. G.NA says that she runs into Secret's Hyosung backstage often these days, and every time they meet, they recall the times they had together, "
We lived in the same house like sisters for 11 months
.
Whenever I think about those times, I start crying. Hyosung also says that it was good back then. I believe if Five Girls debuted, it would have been a good team. Both the members and the teamwork of Five Girls was wonderful. However the timing was not right then."
In conclusion, G.NA states, "
I want to become like the rest of the Five Girls members and become popular too. The members once said that it will be fun if we all become successful and hold a Five Girls concert. I will work hard to make that dream come true."
Source: Star News