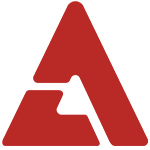 Although they are enjoying great success in the J-pop industry,
Supernova
's label revealed that leader
Yunhak
(26) will be enlisting in the army next year in May. Even though it has only been a little over a year since their debut, the boy band recently held a solo concert in the Yokohoma Arena in Japan, which is said to be a place where only top stars perform. Yunhak, having graduated from a university in Japan, is a natural Japanese speaker and pulled the group through tough times. He had been a fundamental part in bringing the group to their current position, and their company has revealed that it had been a very hard decision. However, Yunhak decided not to pull his enlistment date further back and enter with pride for his country. Before he goes on a two year absence, Yunhak will star in
NHK
's 70th anniversary drama,
My Lovely Kimchi
, which is meant to spread the Korean culture. Source: Nate [
Update Below!
] Sports World's report was denied by Supernova members and Supernova's Japanese agency here.