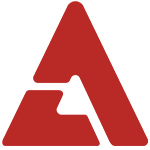 Singer
Bae Seul Gi
was forced to perform an embarrassing punishment by writing her name with her butt. Bae Seul Gi recently made an appearance on
Mnet
's "
Mnet Scandal
" and went on a date with a
Kang Ji Hwan
look-alike. While enjoying their date together by cart racing, the two decided to place a bet on a race. Unfortunately, Bae Seul Gi lost the bet and was forced to perform the punishment while hiding her embarrassment. At the end of their seven day long date, her 'boyfriend' gifted her a book, card, and cross necklace, hoping to give her confidence before her musical performance. Bae Seul Gi later stated at the final couple selection, "
When I first received the offer to appear on the show, I wondered how it would be possible to be in love for merely a week. I'm usually the type of person that believes it takes a year to even get to know someone, and I don't often open my heart to people, but I thought wrong.
" Her 'boyfriend' revealed, "S
eul Gi has a lot of charm, and I feel as if I've only gotten a taste of it during this past week. I was surprised at how innocent and caring she was despite being a celebrity. If she wasn't a celebrity, I might've hit on her more, but...I'd like to get closer with her.
" Bae Seul Gi's episode will air on November 3rd. Source + Photo: Newsen