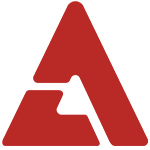 It was recently reported that the trio
JYJ
have already received 520,000 album pre-orders for their new album,
'The Beginning'.
On October 14th, JYJ's album distributors,
Warner Music Korea
, revealed,
"Out of the limited number of 99,999 special albums we produced, we have received over 300,000 pre-orders for their special album, and 220,000 for their regular album. Because of this, it has been taking some time trying to coordinate the demand and supply to various stores. Today will be the first time the album will be on sale for the fans, while the special album will be released later on the [October] 18th."
Warner Music Korea expressed,
"With 520,000 albums sold just through pre-orders, JYJ's 'The Beginning' has so far become the best sold album this year, and many are expecting this to revitalize the depression of album sales."
Lastly, they added, "
We were able to feel the explosive interest from fans, after receiving three times more album pre-orders for their special album than the original quantity we produced. We will soon be exploring more ways for purchasing their special album, especially for those fans who have not been able to get hold of them."
Click
here
for more information on how to buy 'The Beginning'.