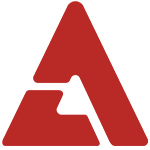 BoA'
s recent confession about wanting to be reborn as a
SNSD
member has been drawing attention lately. During a recording of '
Yoo Hee Yeol's Sketchbook
', when asked, "
If you could use a time machine to go back in time to when you were 13, would you have still made the same decisions as now?"
She answered,
"If I could be reborn, I want to become a member of SNSD."
She continued,
"Because I had to develop and promote all by myself ever since the beginning, it was hard for me. I want to use my remaining time focusing on growing taller."
Her witty comment aside, she later gave a more sincere response, as she said,
"SNSD and f(x) may be able to practice in a nice building now, but back then I had to practice in a basement that leaked every time it rained. Hwanhee oppa and I scooped up the leaking water whenever the H.O.T oppas said they had to practice."
During this recording, BoA also revealed more about her current self as a woman in her 20s. When she was asked about her leisure activities, she replied,
"Ever since I debuted, I've never had more than 10 days of rest because I'm always busy, however, whenever I do get free time, I like going out and watching movies, and I like drinking alcohol. If there is ever a movie I want to watch, I always watch it."
Source + Photo: Star News