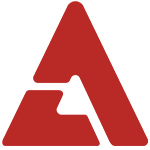 Joo Jin Mo recently made an appearance on MBC's Golden Fishery and revealed his thoughts on his bed scene with fellow castmate Jo In Sung for the gay-themed movie, "Frozen Flower."
"At the time I was offered the role, I was so honored to be able to work with director Yoo Ha and Jo In Sung that I didn't even think of the gay bed scene and immediately decided to do it. However, once that bed scene actually came, it was rather awkward.For some weird reason, I always get those kinds of scenes. ... The day of the bed scene, I went into our waiting room and found nothing but a gown waiting for me."
MC Kang Hodong
asked, "
What did you talk about, wearing only a gown?
" Joo Jin Mo answered,
"I told him, 'In Sung, I'm not gay, you know.' He answered, 'Hyung, neither am I.' Once we actually went into filming, I couldn't help but laugh every time I saw his face. I remembered that I had a bit of a drink before filming a similar scene so I requested for alcohol and got ready, hypnotizing myself with the director's instructions. I still can't forget In Sung's gaze. He told me, 'Hyung, I trust you.' I truly wondered what to do... Eventually, I, the king, had to take control."
After a pause, he concluded, "
I couldn't look at his face for three days after the filming
," causing the MCs to explode with laughter. When asked by Kang Hodong whether he would decide to do another gay movie or drama, he answered, "
Of course. I think it's just natural as an actor.
"