Nate recently ran an article where critics rated the various hottest girl groups of 2010. First things first, let's go over the basic information of each girl group. Number one will go over their debut day, two will list the name of the members, three will state the average age, four the average height, five the average weight, six the debut song, seven is their charm point and eight is an opinionated thought on the group overall.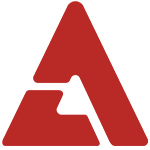 Nine Muses 1. 8/12/2010 2. Rana, Sara, Minha, Violet, Lee Sam, Lee Rin, Vinny, Jaekyung and Hyemi. 3. 23.4-years-old. 4. 171.88cm (5'6") 5. 47.6kg (104 lbs) 6. No Playboy 7. Shining bodies 8. Worthy of being MAXIM cover girls with their bodies, model-dols (model idols) and making fanboys' hearts beat at a very fast pace.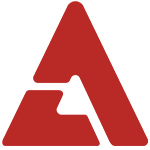 Girl's Day 1. 7/9/2010 2. Sojin, Jisun, Jihye, Ji-in and Minah 3. 21.2-years-old 4. 165cm (5'4") 5. 44.7kg (98 lbs) 6. Tilt My Head 7. Fresh eye smiles 8. Maknae's eye smile resembles f(x)'s Sulli. Jisun is part of the Songpa family with ZE:A's Junyoung (a neighborhood). They're good on variety programs.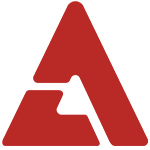 SISTAR 1. 5/19/2010 2. Soyoo, Bora, Dasom and Hyorin 3. 19.5-years-old 4. 165.7cm (5'4") 5. 46.5kg (102 lbs) 6. Push Push 7. Surprisingly good vocals 8. They seem like unnies with attiudes. Their song Push Push gets stuck in everyone's heads.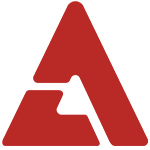 miss A 1. 7/12/2010 2. Jia, Min, Suzy and Fei 3. 20.75-years-old 4. 163.75cm (5'3") 5. 45.75kg (100 lbs) 6. Bad Girl Good Girl 7. Facial expressions are unlike a rookie group's 8. They will follow in the Wonder Girls' footsteps. On stage, they're bad girls but off stage, they are shy good girls. Also, they all have amazing fresh faces. SISTAR started the girl group trend this year. They did a collaboration with Jang Geun Suk called Magic Drag for Samsung Yepp and made their "cat dance" popular. Then came miss A, comprised of two Chinese members and two Korean members, they won various music shows just weeks after debuting. Girl's Day followed shortly, though their YouTube videos fully shows off their talents, they have been going through a hard time showing this talent off on stage. However, they've been steadily building a fanbase by going on variety shows. Nine Muses debuted just earlier this week and grabbed people's attention because they're basically all supermodels. Their long legs have been taking up the stages this week and making guys drool. So, why so many of them? It looks like girl groups don't seem to have as high of a failure rate as boy groups or solo singers. These new girl groups have already been gaining so much attention. The reason why you can rely on girl groups to bring in the income is because there's always teenage boys and ahjusshi (old men) fans to trust. They can also go perform at various events which always require a pay day. Supposedly, Secret gets paid around $8000 per event performance while a group like 4minute gets paid around $12,000 per event. They also get love calls from all kinds of variety shows and many of the girl group members move on to even bigger things such as dramas. Fans also download their albums online, another way they make money. One professional in the field of the music industry said, "You can rely on girl groups for a stable and steady income. Many people want to invest in them so girl groups will keep coming out for now. They don't have the best response when they debut but if they get a good song, they can get big any moment. Girl groups are taking over music, ads, events, variety shows and acting. From the supply and demand perspective, the girl groups will keep coming." The person continued, "There is more than one person so there might be a lot of pressure to succeed. When one member gets famous or a sub-unit becomes popular, the company can still benefit off of the group. Even if a member leaves the group, the company can still use the group to do whatever they want." But why girl groups over boy ones? That is because most people who aspire to be singers are girls. At SM, JYP, Cube, YG and other companies, they all currently have 20-40 trainees. Out of those trainees, at least half or more are girls. So all this begs the quest, who's the hottest rookie girl group from the list? Hottest rookie girl group?online survey Source: Nate