Pictorials
Single Reviews
[Review] IU - 'Last Fantasy'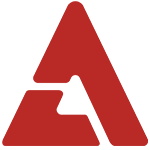 Not to state the obvious, but there's something absolutely charming about IU. She's down-to-earth, awkwardly quirky, and has this half-chuckle, half-snort that slays her oppa fans whenever she does it. Yet variety-show appeal isn't what IU wants to be known for -- she's a singer first and foremost, and the public sometimes forgets that. Consequently, skepticism mingled with anticipation when IU revealed that this album would reflect her coming-of-age (she'll soon be turning 20, the age of adulthood in Korea). It seems like a whimsical, if not child-like concept, and you couldn't help but wonder -- would "Last Fantasy" make a lasting impression, or would it fade away? -- When you run through the tracks, you quickly understand that her title embodies the album's concept perfectly. It's an accurate indication of what to expect, starting with a grandiose opening track and ending with a bittersweet jazz piece. This isn't just an ordinary collection of songs, but a true artistic album created to house an "end of fantasy" theme. What comes naturally with that intent is an authentic, consistent, and cohesive album in every aspect.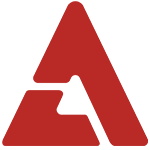 Stand out tracks: "You and I" Some might call this IU's "Good Day - Part 2", but the similarities end when we listen to how IU delivers this song. While "Good Day" is mostly remembered for IU's high notes, "You and I" is multi-faceted in its production. From its sweeping instrumentals to the metronome-like beat, you immediately grasp the 'time' motif in this track, which gets bolstered even further by her lyrics of waiting for love. Vast, expansive, and rich -- if there's one song that summarizes IU's album concept of being both mature and child-like, it's definitely this one. "Wisdom Tooth" Underneath the layer of maturity in IU's album, we're reminded here that she's still a young girl going through some growing pains. Literally. IU complains about how she's too young to take the pain of heartbreak, just like how she's too young to take the pain of removing a wisdom tooth. The melody itself is reminiscent of 90's pop-rock bands like The Cardigans, which is a sound of IU's that I'd really love for her to develop and explore since she pulls it off so well. "4AM" Widely recognized as the track composed by IU's idol, Corinne Bailey Rae (whom, if you'll remember, she once said she loved more than her mother), "4AM" became the one song everyone looked forward to. And it didn't disappoint. The song acts as the ballast to the airy sound of the album. Here, IU croons with a soulful tone, which is really refreshing and quite surprising in fact, since we've only heard vocal-pop deliveries thus far. What's also great about this track is that it seems to channel a bit of that Jamiroquai disco-neo soul feel. With its grounded melody, "4AM" prevents the rest of the album from floating away. "L'amant" With "L'amant", IU surrenders and lets go of her dream. She's accepted that she's lost her lover, who took her bright-eyed ideas of romance with him. The soft piano and mournful sax really work together to paint a vivid mental picture. Having journeyed with IU through 12 tracks, "L'amant" was like waking up from a dream, and we were left in state of quiet wonder over the experience. "Last Fantasy" was meant to be the musical equivalent of a gateway, the threshold between youth and adulthood, fantasy and reality. By blending melancholic tones and wistful lyrics with a sweet voice, IU was able to push forth both direction and controlled progression through the album. Time, pain, reflection, and longing -- one could hear it all in her tracks (sometimes quite literally, as was the case with the ticking clock effect in "You and I"). But thematic cohesion and consistency aren't the only reasons why this album is so great -- "Last Fantasy" revives a classic element of K-Pop that got lost in today's demand for hooks and immediate aural gratification. Originally, K-Pop melodies were based on traditional instrumentation. That meant utilizing real instruments, carefully-constructed scores and melodies, and a theme to bring it all together. Nowadays, it's all about making your bass bounce and getting an adrenaline rush. But that's what makes "Last Fantasy" so unique and refreshing. It doesn't completely follow today's rules for pop music, and yet we're not bored to tears. Sure, we don't love every track after the first 5 seconds, but we grow to appreciate them as we play them. It's this great depth and authenticity that makes IU's "Last Fantasy" feel like an oasis of real music in a desert of hollow synthetics. We can only hope that more artists will take IU's cue next year and focus on delivering quality over repetitive quantity. --- What are your thoughts on T-ara and Davichi's collaboration? Leave an honest rating and your thoughts in the comments below. Suggestions for a future review or an opinion on this one? Hit up the author on Twitter (@rex_music)! Note: this article does not reflect the opinions of allkpop, only the author.
Tags
Get the best of AKP in your inbox
DON'T MISS
Comments
There are 0 comments
Login With...