Concerts / Events
Artists rush between SBS Gayo Daejun and MBC Entertainment Awards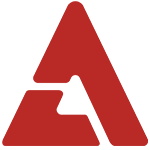 The K-pop artists became extremely busy, as SBS Gayo Daejun and MBC Entertainment Awards were held at the same time. On the 29th,The MBC Entertainment Awards were held at the MBC Dream Center, while SBS Gayo Daejun was held at the KINTEX in Ilsan. There are more and more artists that are being featured in entertainment programs, and therefore there are more awards to go around at these events, and the artists busily went back and forth between the two prestigious events. The ladies of Girls' Generation were especially busy this year, rushing back and forth between SBS and MBC as members Yuri and Tiffany were awarded for being MCs of 'Show! Music Core'. Super Junior was also rushed, but managed to attend both events. Members Leeteuk and Kyuhyun received special awards under the 'artist' category at MBC, then headed over to SBS to attend Gayo Daejun. T-ara's Eunjung also ran back and forth. She was awarded an entertainment rookie award for being on MBC's 'We Got Married'.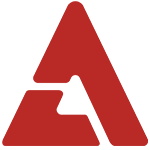 TVXQ was no exception. They received an award for 'K-POP Concert' at MBC, and also put on a special orchestra performance with the other SM Entertainment artists at SBS. The reason the artists were able to attend both events is that they were both held in Ilsan. The two buildings are about 10 minutes driving distance from one another, and it was fairly easy to get from one location to the other. Part of the SBS 'Gayo Daejun' performances were also pre-recorded, which was another reason the artists could easily run back and forth. This situation sees no signs of changing and there are still 2 more days to go before 2011 is over. 3 separate ceremonies will be held concurrently on each day by KBS, MBC and SBS. Source & Image: StarNews via Nate
Tags
Get the best of AKP in your inbox
DON'T MISS
Comments
There are 0 comments
Login With...