Netizens are criticizing girl group aespa for being the only team who lip-synced at Korea University's 2022 spring festival.

The ladies of aespa visited Korea University's festival earlier this week on May 26, where they performed a set consisting of "Black Mamba", "Next Level", "Savage", and "Dreams Come True".
However, many festival attendees noticed that the group was not singing live. The topic also became a discussion on Korea University student community forums, where some stated:
"There was a funny moment during aespa's stage. Winter was doing 100% lip sync, but the audience cheered for some reason during her ad-lib part. I mean, yeah Winter is a good singer but.. It was like a scene from a black comedy."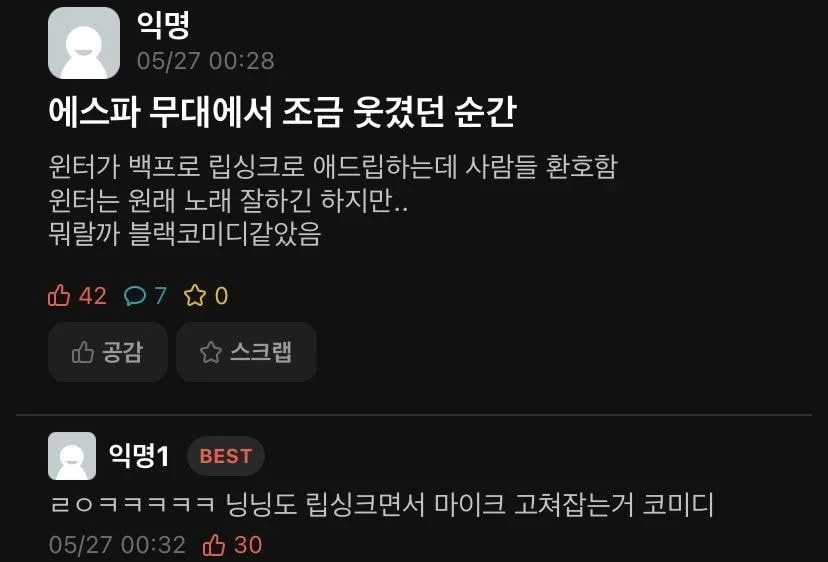 "Why did they get aespa? They should have just had AKMU. aespa only sang 4 songs and left in a big hurry for their next festival at Hanyang, and they performed like a bunch of AIs.... If they only invited AKMU, we could have seen them perform for over an hour, and it would have been so much fun, and now I'm getting all sad imagining it....."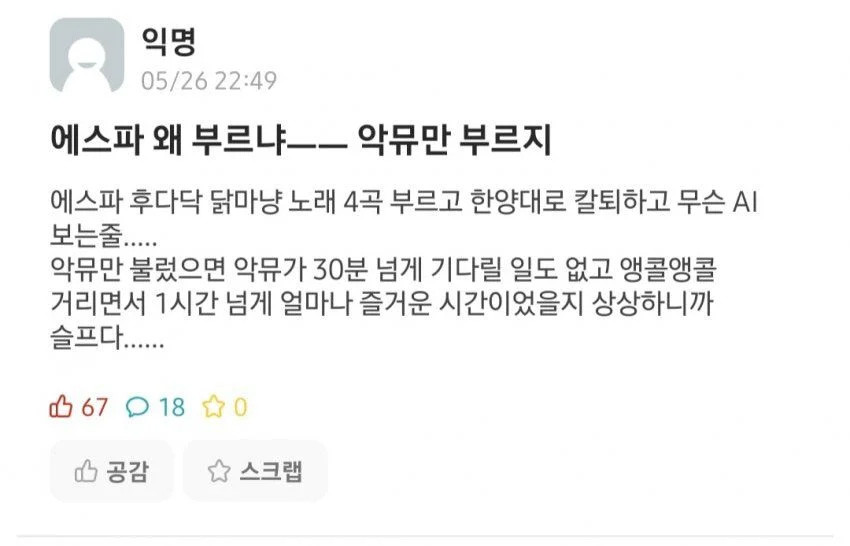 "I like aespa, but I don't know if it's okay for them to not sing live. I don't know if it's worth cheering if they're lip-syncing. Some people said that they were bad at Coachella, but I thought they were alright, and I would have liked to have seen them doing live like they did at Coachella."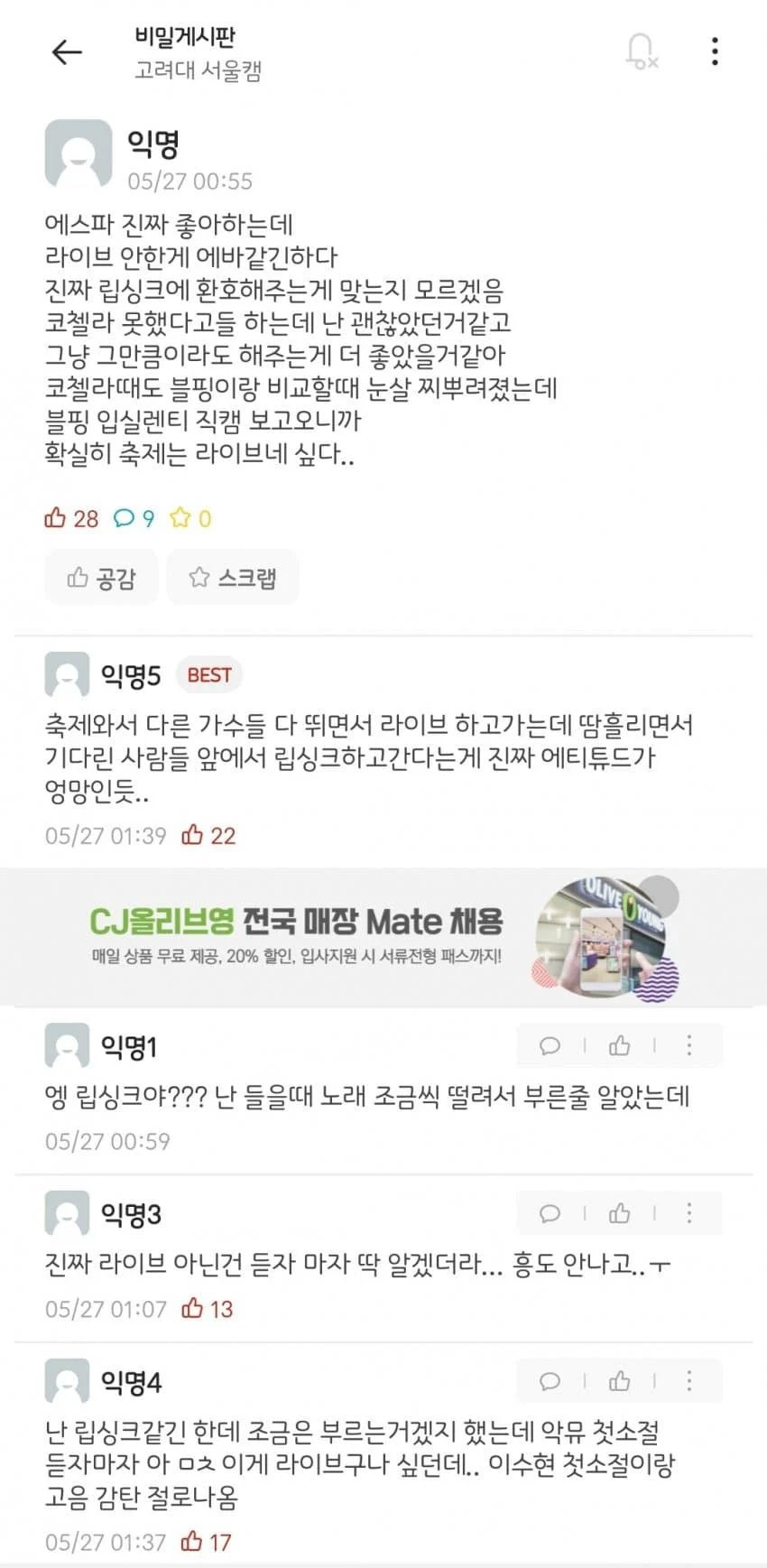 "I thought at first that they were still singing live over the AR, but then AKMU came on right after, and as soon as Suhyun starting singing her first line, I was like, oh, this is real real live."
Some netizens also stated that aespa was the only team that did not sing live throughout the Korea University festival, which also featured guests like AKMU, Psy, Jay Park, Red Velvet, (G)I-DLE, Younha, and more.
Others left comments like,
"What's the point of lip-syncing at a university festival? That is just rude to the audience."
"Are they just a really expensive dance team??"
"It doesn't make sense because it seems like they are plenty talented. Why does SM love lip-sync so much?"
"Lip-syncing at a festival just totally kills the whole atmosphere."
"Compared to other groups, their performances aren't even that hard besides 'Black Mamba'."
"On top of them not singing live, they had no facial expressions, and the songs aren't exactly party-vibe, so it was super boring."
"Red Velvet sang live, and they were really good. Why won't SM give aespa a chance?"
"The fact that AKMU came on right after them just did not work in their favor. AKMU's live was so perfect, and their stage manners were incredible. Everyone who went can't help but compare the two stages."
"When will they ever sing live??"

"They took the money and ran."