ENHYPEN's "Polaroid Love" gained attention for rapidly climbing up the music chart through word-of-mouth.
On January 24th, netizens gathered to an online community to discuss how ENHYPEN's B-side track "Polaroid Love" has rapidly climbed up the music chart just through word-of-mouth. "Polaroid Love" is a song included in ENHYPEN's latest release 'Dimension: Answer' which was released on January 10th.
The song was originally out of the chart (below top 1000 songs) but now the song has made it to the top 100 songs on Melon.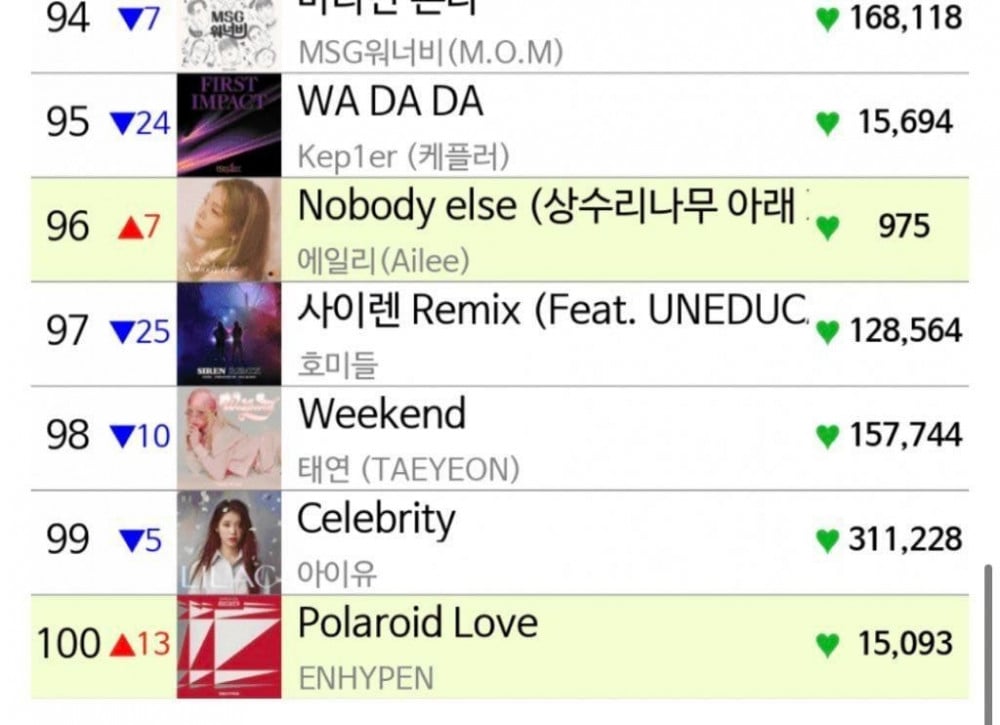 Many netizens say that they added the song to their playlist after hearing that the song is good. Some of the comments are: "The song is really good lol"
"I love the lyrics, especially the second verse."
"There's something about that song making my heart tickle"
"Yeah, many K-pop fans on Twitter were using this song as a bgm for their idol's clips. I guess it's a trend now."
"My sibling recommended this to me and I've been hooked ever since lol"