Italian influencer Chiara Nasti is launching a brand called "nastilovearea" (more like BLACKPINK in your area) and it seems she took a lot of inspiration from BLACKPINK's DDU-DU DDU-DU M/V.
On April 13, she posted some stories and reels on her Instagram while she was recording some promotional videos for her brand. You can see that she wears the same hat as Jennie (and a similar outfit) with the bags in the tank scene, while walking on a giant chessboard.
She also has a pink katana with her brand name on it with a pink caveau on the wall as Lisa in her rap part scene.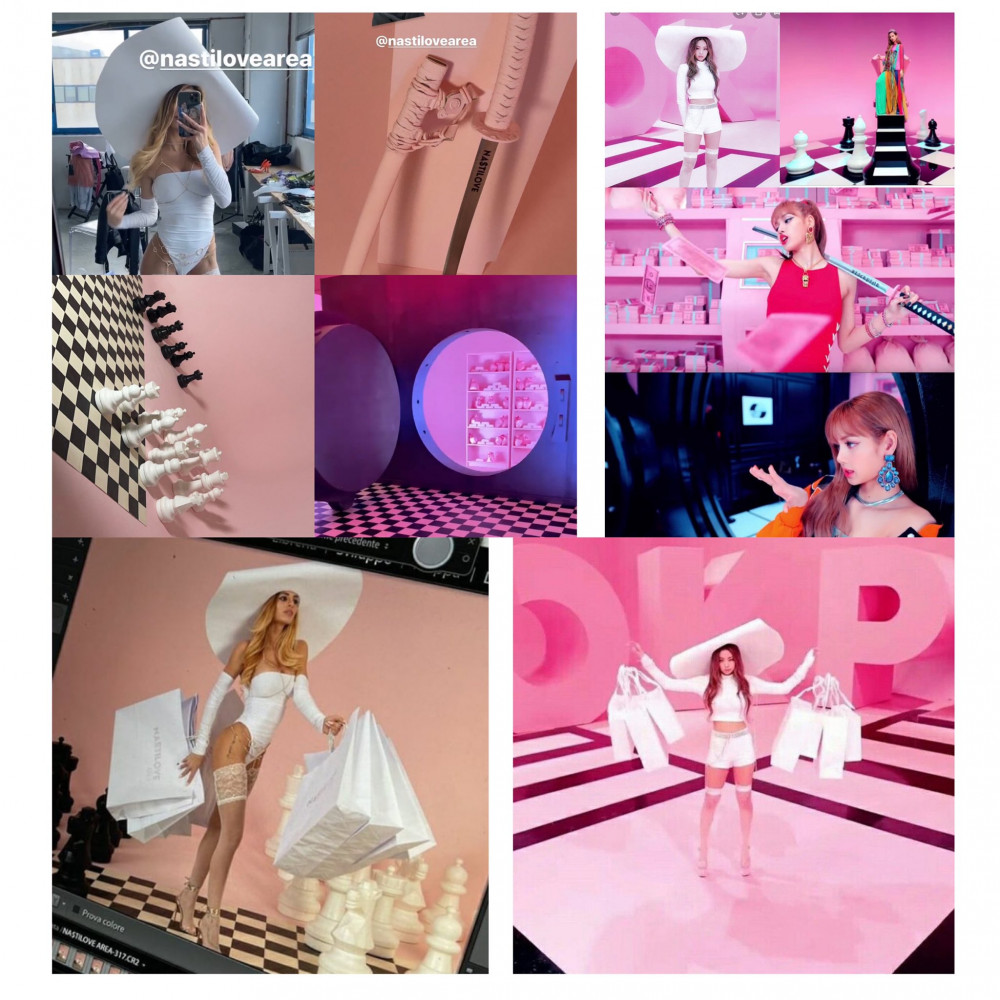 Many blinks shared their opinion:
What do you think about it? Do you think YG will take action against her?