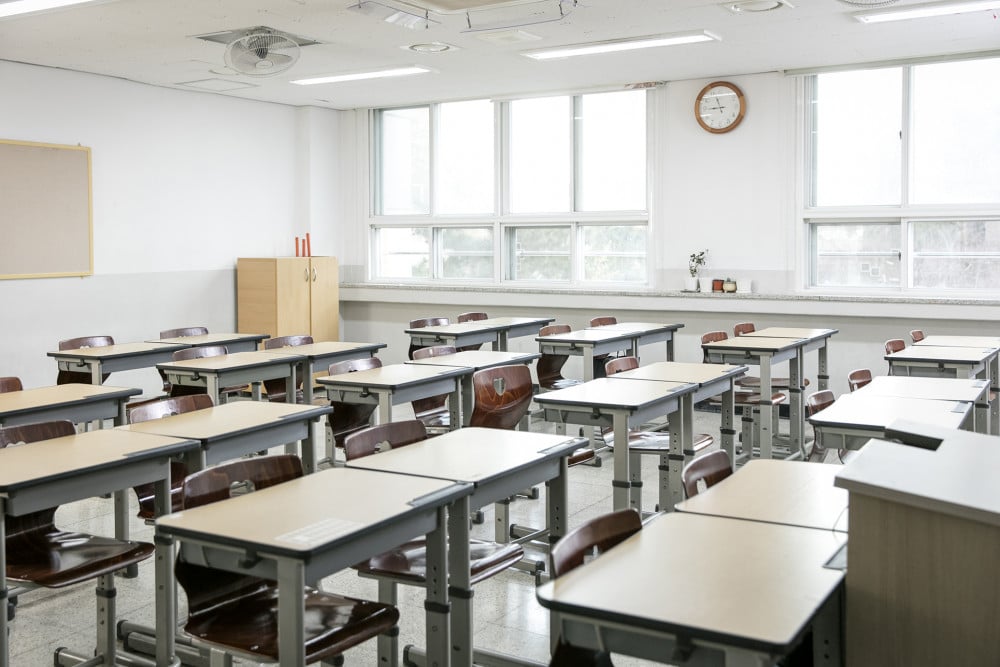 Even before the trauma of the Itaewon tragedy subsided, another shock is blowing over the South Korean social media community.
Recently, on social media platforms such as TikTok, which is popular among teenagers, there has been an increase in trending posts with the hashtags "Itaewon Game" or "Itaewon Crush Game." In the past, this game was called the "Hamburger Game," in which several kids would stack themselves up on top of each other, crushing the person on the bottom. Now this game is being called "The Itaewon Game" by children in elementary, middle, and high schools.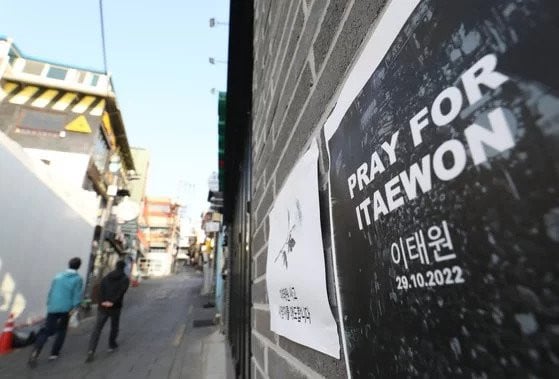 The "Itaewon Game" is becoming more widely spread in classrooms. One middle school student in Seoul explained, "The video of the tragedy spread through social media, so this 'Hamburger Game' is now being played as if to mimic the Itaewon tragedy." One high school student shared, "the kids move all the desks and chairs to the side, and they play the game of squishing one kid by having ten people on top of them. This is done every break time." She continued to share, "I was really shocked to see that kids would play the 'Hamburger Game' and call it the 'Itaewon Crush Game.'"
Other students also shared on social media saying, "When we are getting lunch, kids shout 'Push, push' and mimic the Itaewon tragedy," "A group of kids pick on another student by crushing them with the 'Hamburger Game' as to bully them."
With the increase in the intensity of the "Hamburger Game," there are concerns that this will be another method of bullying that will lead to death. In fact, back in 2011, there was an incident that a middle student was allegedly killed while playing this game after being crushed by a group of students who intentionally played the game to bully the student.
There are more parents who are concerned about this issue. One parent of an elementary school student explained they were shocked after hearing their child say "Trick or Die" rather than "Trick or Treat." The parent in their 40s explained, "I heard my son say 'Trick or Die' as a joke and I am afraid that children have become desensitized by the Itaewon tragedy."
Another parent of a middle school student explained, "The homeroom teachers will warn kids not to play the Hamburger Game but then there aren't any students who were injured from their school so the school doesn't seem to take any measures against the game." Other parents are also raising their voice saying, "there has to be an education for the children to teach them that the Hamburger Game should not be played."
There has been an increase in concern about social trauma after the tragedy. However, the reality is that there is no education or guidance in schools to foster children to have proper attitudes and sensitivity toward social tragedies.
The Seoul Metropolitan Office of Education recently explained that they will provide guidelines to elementary, middle, and high schools in Seoul to prevent stampede accidents and the measures to take when it does happen. Additionally, the Ministry of Education also shared it will provide 'The Seven Standards for School Safety Education,' which will include the guidelines for social media usage along with the safety rules.

However, experts are stating that there is an urgent need for education that will prevent students from becoming desensitized to such tragedies and need measures to prevent young children from becoming exposed to such content online.
Yoo Hyun Jae, a professor at the Department of Communication at Sogang University, said, "There is a great concern that students will have distorted perceptions as videos of the disaster edited without context are spreading on social media. It is a big problem that there is no education on how to accept and view such issues."
Lim Myung Ho, a professor of psychotherapy at Dankook University, said, "Like 'suicide game' which was popular at one time, teenagers have a great psychology of imitation, so once they say it's a fad, they often follow it without thinking about the side effects. There is a concern that the game will spread even further due to the stigma that they think they are different from the victims or even better than them so these teenagers think it is okay to mimic it."
Lee Chang Ho, a senior researcher at the Korea Youth Policy Institute, said, "Wrong behaviors such as playing the Hamburger Game spread among teenagers through social media. We need to have a sense of responsibility and guide the students properly."