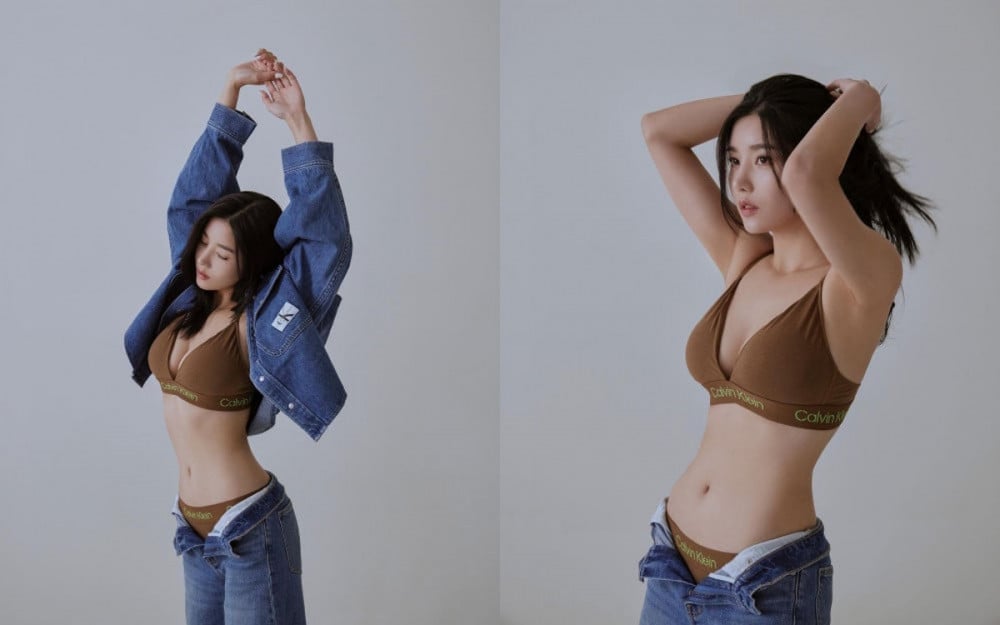 Kwon Eun Bi's 'Calvin Klein' photo shoot has become a hot topic online.

The singer's underwear pictorial for the American brand was released this past August, and it's now trending as a topic on Nate's online community Pann. On September 28, a netizen posted Kwon Eun Bi's pictorial under the title, "Kwon Eun Bi's Calvin photo shoot is crazy," along with the message, "Even if the eyes of a girl, Kwon Eun Bi is crazy pretty. I'm so jealous. It's so unrealistic that I'm speechless."

Netizens responded, "I feel like Kwon Eun Bi's photo shoot isn't showy but beautiful," "You have to be born that way. That's why everyone's jealous," and more.

Take a look at Kwon Eun Bi's 'My Calvins' pictorial for 'Calvin Klein' below.