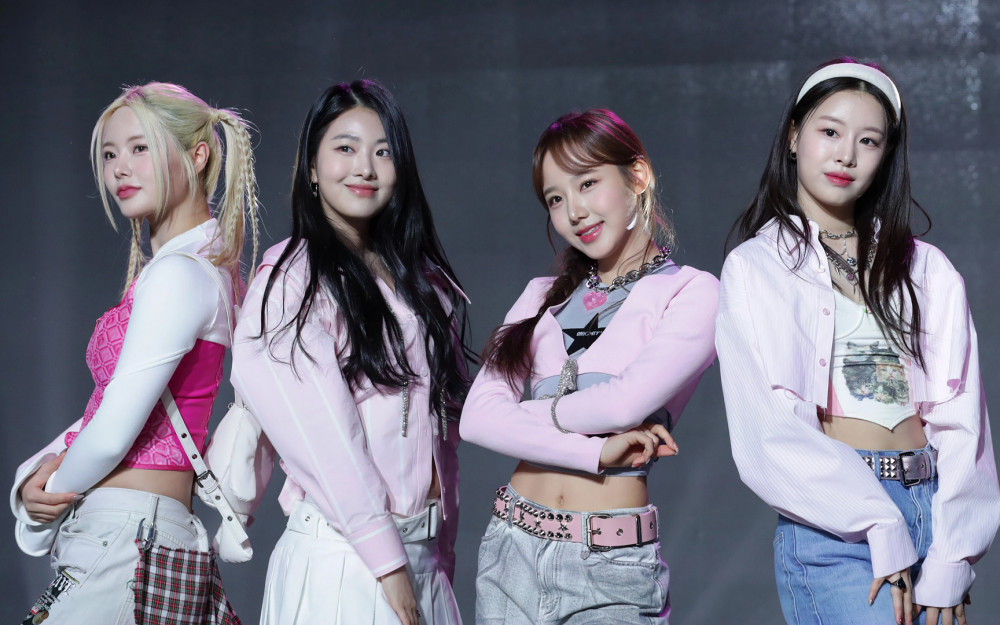 FIFTY FIFTY is currently amidst various controversies, including the dispute between their label ATTRAKT and The Givers, the contracted production company, along with the conflict with the member's exclusive contracts.
Despite being plagued with controversies, FIFTY FIFTY's "Cupid" continues to perform well.

According to the latest update to the HOT 100 chart unveiled by Billboard on July 11, "Cupid" secured the 24th position.

The song has been on the HOT 100 chart for an impressive 16 consecutive weeks while consistently ranking in the same 24th spot for the past four weeks.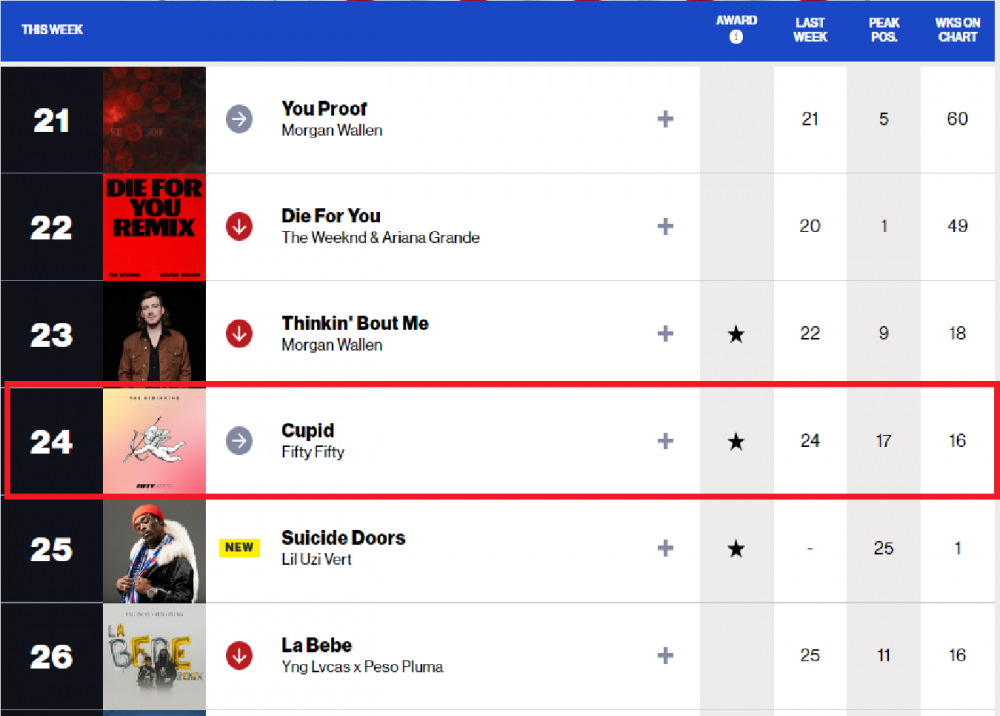 Moreover, the group has shattered the previous record for the longest entry on the HOT 100 chart by a K-pop girl group, surpassing the group BLACKPINK, who previously held the record at 12 weeks.

Nevertheless, despite these promotional successes, the direction of their future activities remains uncertain. ATTRAKT, the agency representing FIFTY FIFTY, finds itself entangled in a dispute with the outsourcing service company, The Givers. Additionally, the group members have taken legal action by filing an application for a provisional injunction against ATTRAKT, seeking termination of their exclusive contract.

The ongoing controversy surrounding FIFTY FIFTY remains a topic of significant interest, as the group's reputation continues to suffer a downward spiral.