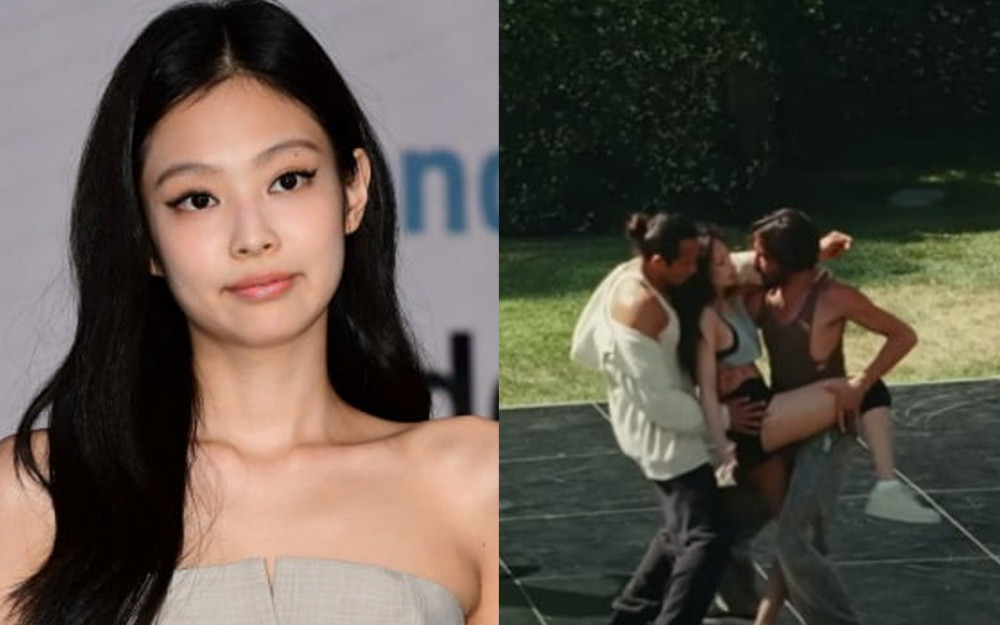 There has been much buzz in the entertainment industry and on various online communities following Jennie's appearance on the HBO series, 'The Idol.'
After the first episode of the series was released, many fans and K-netizens were shocked when the BLACKPINK member delivered a provocative dance routine and only had a few minutes of screen time. Moreover, the drama encountered severe backlash due to numerous critics' assessment that it relied heavily on sensationalism, portrayed misogynistic representations, and catered predominantly to male-centric sexual fantasies.

Amidst this, BLACKPINK's Jennie was also subject to scrutiny and criticism from the Korean media after it was reported that the idol had chosen to be in the drama herself.
One journalist from TenAsia published an article with the headline "The downfall of Jennie, 'the Human Chanel'...debut as an actress only to do a rated-R dance," criticizing Jennie's poor decision to appear in the drama.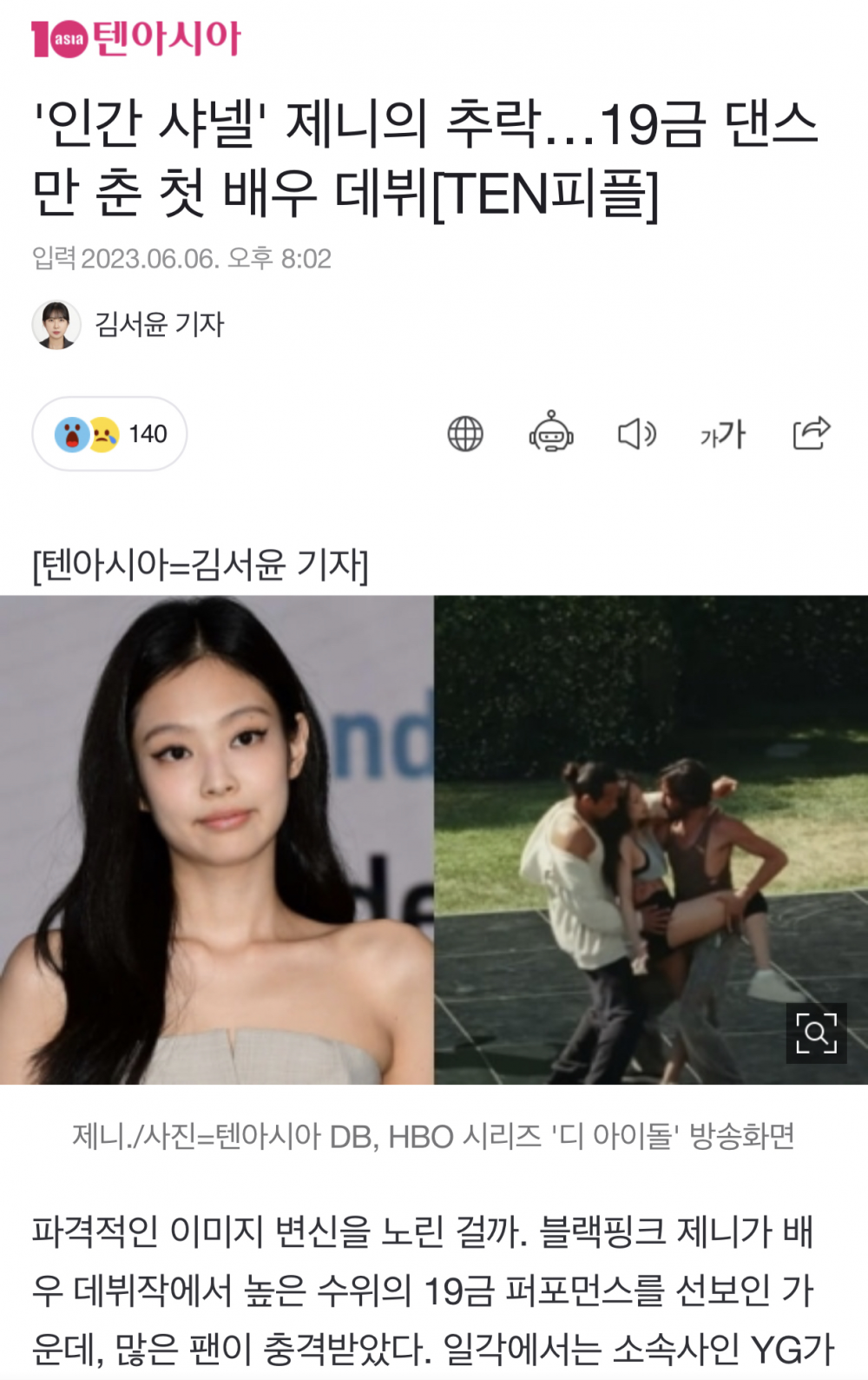 With unfair critique articles being published criticizing BLACKPINK's Jennie, many fans came to the idol's defense and clarified on her behalf that the drama had changed directors.
These fans clarified, "I think through this controversy I was able to confirm once again that Jennie is a top celebrity. This wasn't her own stage performance but it was just a provocative scene in a drama," "This isn't her downfall, she's still on top," "The reality is that people still follow her Instagram and she is still loved by brands," "I'm only going to lay out the facts. Jennie was invited by The Weeknd to appear in this drama. When she was first cast, it was a female director but she got changed out in the middle and everything changed. The story that Jennie said she liked was the original screenplay by the female director. And just because the story changed, Jennie can't just say she'll withdraw. More so because she's not the only one filming. There were other celebrities working on the show. If Jennie was like 'I can't film this anymore because of my image,' and withdrew, I bet people would slander her by saying she abused her powers as a global idol," "This is too much, these trash journalists bringing down a person like this," "She didn't fall. It's these malicious commenters who like to slander people," "People need to leave her alone," and "If she plans to be an actress, she'll probably take on more dynamic roles."