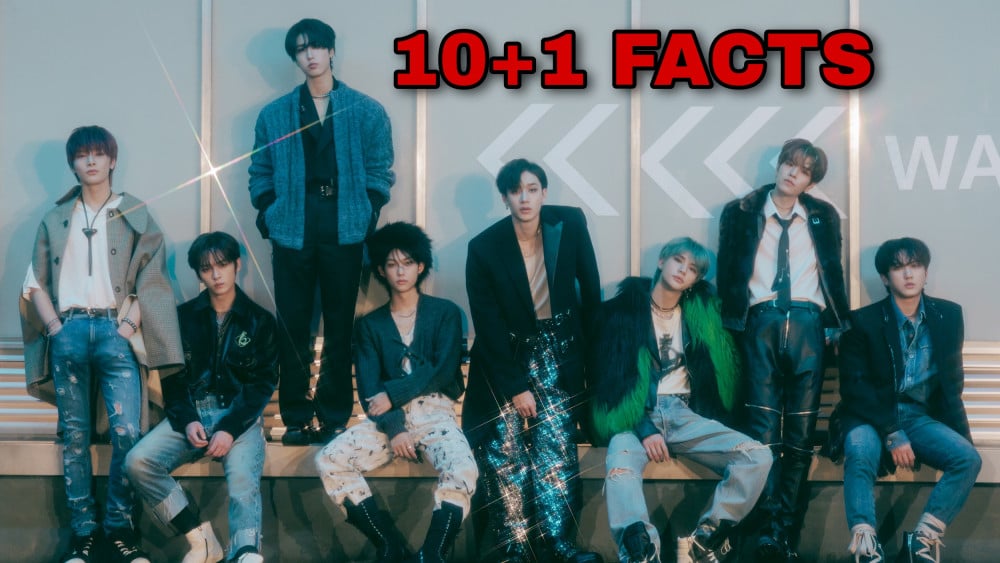 Stray Kids have returned to the spotlight with their highly-anticipated album '★★★★★ (5-STAR),' dropping on June 2, 2023. The album boasts a diverse lineup of 12 tracks: 1. Hall of Fame, 2. S-Class (title track), 3. ITEM, 4. Super Bowl, 5. TOPLINE, 6. DLC, 7. GET LIT, 8. Collision, 9. FNF, 10. Youtiful, 11. THE SOUND (Korean Ver.), 12. Mixtape: Time Out. As of now, music videos accompany 'Mixtape: Time Out'—a gift to STAYs (Stray Kids' fans) released on their birthday, August 1, 2022—and the title track 'S-Class'.

In the build-up to the album's release, Stray Kids intrigued fans with their '★★★★★ (5-STAR)' Intro, a behind-the-scenes video where members unveil the album's production process and provide insights into their songwriting. Here are some intriguing highlights drawn from their candid discussions:
1. 'S-Class' is the ultimate "What's this?" song
Have you ever stumbled upon a song that initially leaves you wondering, "What type of track is this?" But, as it weaves its magic with each subsequent play, you realize it has stealthily climbed up your favorites list? 'S-Class' embodies this kind of auditory enchantment. When Lee Know and HyunJin first heard it, they found themselves taken aback, but it didn't take long for the track to win them over, so much so that it emerged as a worthy contender for the title track. This transformation, according to the band members, perfectly encapsulates their dynamic musical style.
2. 'S-Class' was a last-minute title track
In their pursuit of the perfect title track, Stray Kids had numerous contenders - nearly seven or eight. Changbin, a member of 3RACHA, Stray Kids' in-house producing team, contends that when it's challenging to single out a song for the title track, it's an indication that the wrong song has been selected. However, the creation of 'S-Class' brought instant unanimity; everyone knew immediately it was the title track. Even I.N., the group's youngest member, felt a strong conviction about the potential success of 'S-Class', an instinctive certainty he hadn't experienced since the release of 'God's Menu', Stray Kids' most acclaimed song.
3. "Hall of Fame" spreads a powerful message
Bang Chan, the group's leader and a member of 3RACHA, clarifies that 'Hall of Fame' isn't a proclamation of their fame. Instead, he describes it as a reminder of the strenuous efforts required to reach such heights or as an assertion that a single individual can indeed change the world. They underscore this theme by incorporating allusions to luminaries renowned for their exceptional contributions, including Thomas Edison, Shakespeare, and Stephen Hawking. In an evocative interlude, the iconic words of Neil Armstrong, "That's one small step for man, one giant leap for mankind," resonate, adding depth to their narrative.
4. Han didn't talk to Tiger JK even though they recorded 'Topline' with him
Stray Kids managed to secure a feature from the legendary Tiger JK on their track 'Topline' in quite an unconventional manner - by propositioning him during the MAMA awards. This opportunity presented itself when 3RACHA, a subset of Stray Kids, shared the stage with Tiger JK for a collaborative performance. They seized the moment, proposing their idea, which Tiger JK graciously accepted. The proposition was soon greenlit by Stray Kids' management as well. The highlight of this endeavor was Han, a member of 3RACHA and an ardent fan of Tiger JK, who was too nervous to say a single word to his idol. Despite his nervousness, Han expressed sheer joy at having his voice on the same track as Tiger JK's.
5. 'Super Bowl' was actually titled 'God's Menu'
In 2020, Stray Kids faced a significant decision while preparing for their 'Go Live' album - the selection of the title track. Two songs vied for the spotlight, both named 'God's Menu' at the time. The song now recognized as 'Super Bowl,' written first, competed with 'God's Menu 2.' Ultimately, 'God's Menu 2' claimed the title track spot, rebranding as 'God's Menu' and rising to become Stray Kids' most acclaimed song. I.N., while initially favoring 'Super Bowl' as the title track, concedes that releasing it now, with their accumulated experience and growth over the past three years, was the better choice.
6. 'FNF' has a double meaning
'FNF' stands for 'Flora and Fauna'. Back in 2019, fires burned a big part of Australia, causing a biodiversity loss. Bang Chan, who has spent half his life in the land down under, decided to write a song about missing the nature of Australia. He proceeded to write what turned out to be an extraordinarily innovative song, as it has two meanings: it can either refer to missing the flora and fauna of Australia or missing an intimate person.
7. 'Youtiful' was supposed to be released in 'SKZ-REPLAY' album
Bang Chan shares that he made the track 'Youtiful' intending to release it in 'SKZ-REPLAY,' which came out in December of 2022. The company, however, liked the song and decided to add it to '5-STAR.' It was mostly because of its heartwarming meaning, since 'Youtiful,' a combination of 'You' and 'Beautiful,' focuses in the fact that one should embrace their personality and don't underestimate themselves. Chan was inspired by STAYs' comments to write this. He confesses that Stray Kids are always the ones to get supportive messages from fans - jokingly mentioning the phrase 'It's okay if you're short, Chan'-, so he wanted to return the encouragement to STAYs.
8. Felix helped in writing the lyrics of 'Super Bowl'
Although it may seem unexpected given that Felix is part of Dance RACHA (Stray Kids' dance unit), he played a key role in penning the lyrics for 'Super Bowl.' Despite being a full-English song, some parts of the lyrics were originally written in Korean. Recognizing the linguistic expertise of Felix and Chan, who are both Australian and fluent English speakers, they were entrusted with the task of translating these portions, enhancing the song's accessibility to international fans.
9. 'DLC' is truly meaningful to Hyunjin
'DLC', aka Dance Like Crazy, is a song that seems to have moved HyunJin, a member of Dance RACHA. "The title itself, having the word 'Dance',,made it really meaningful to me because the lyrics are about when I'm down because of things I don't like so the song's about doing the things I like to relieve all that stress. I think this song and the reason I started to dance go really well together," says Hyunjin about 'DLC,' adding an intimate touch to the conversation.
10. Lee Know lost his voice due to Changbin's guidance while recording
Lee Know complains - half seriously half jokingly - twice about Changbin's coaching during the recording. The first time, it's about the second chorus of 'Hall of Fame,' when he was practically required to growl so as to achieve the right vibe. The second one is about 'ITEM,' during which he had to emphasise a specific word.
11. 'ITEM' sounds like a theme song of a game
Should it be in GetAmped, Kirby, or Mario? The members have different opinions which game this song would be more suitable for, however they all agree in one thing: it does indeed sound like a video game theme song.
Stray Kids end their video with the goal they want to accomplish through 5-STAR: they don't need to make a successful album, they need to show an even more improved version of Stray Kids.
The group will release two more parts of the intro: one on June 7 and one on June 11. Stay tuned!