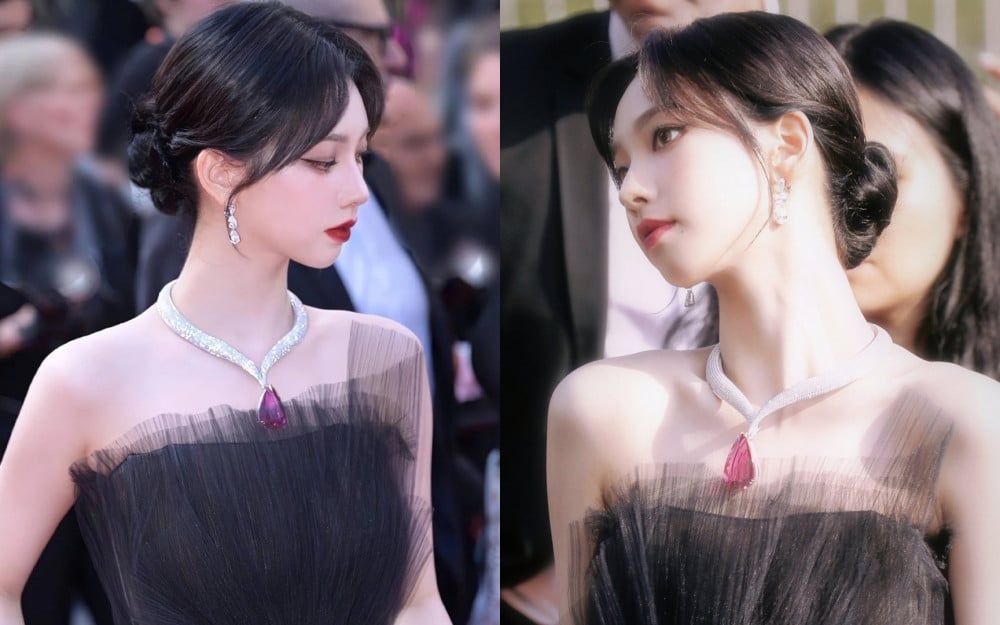 Netizens worldwide have been captivated by the mesmerizing beauty of aespa's Karina. Recently, she caught the attention of fans and fashion enthusiasts alike with her stunning appearance at the 76th Cannes Film Festival in France.
All four members looked glamourous as they made their Cannes debut, but Karina truly stole the show with her elegant beauty. Karina is known for her ethereal visuals and striking features, and she certainly didn't disappoint her admirers this time.
In particular, fans couldn't help but notice the dazzling necklace adorning Karina's neck. She wrote Chopard's red carpet collection, the rubellite and diamond necklace, which features a 123.24 ct pear-shaped rubellite.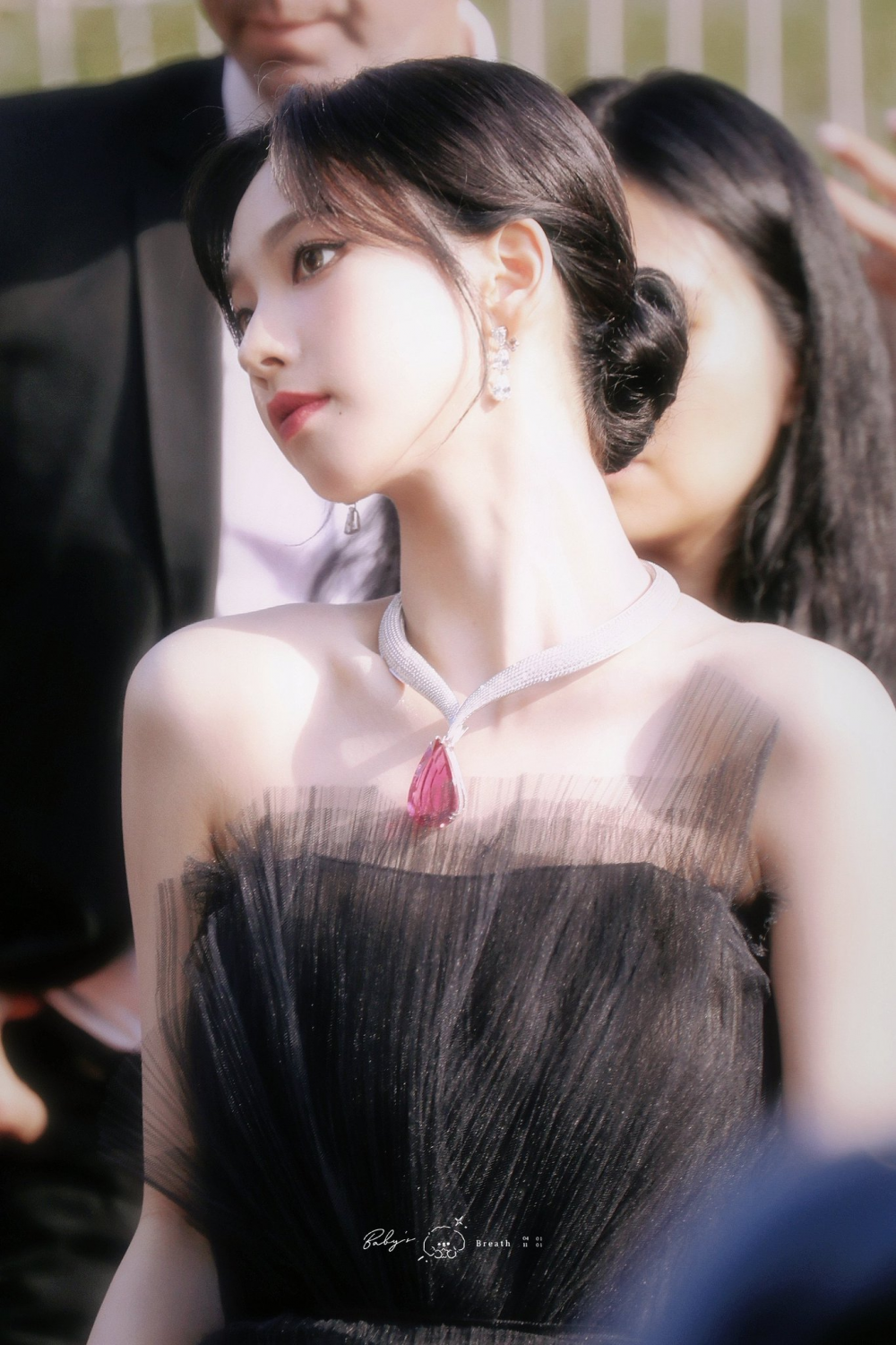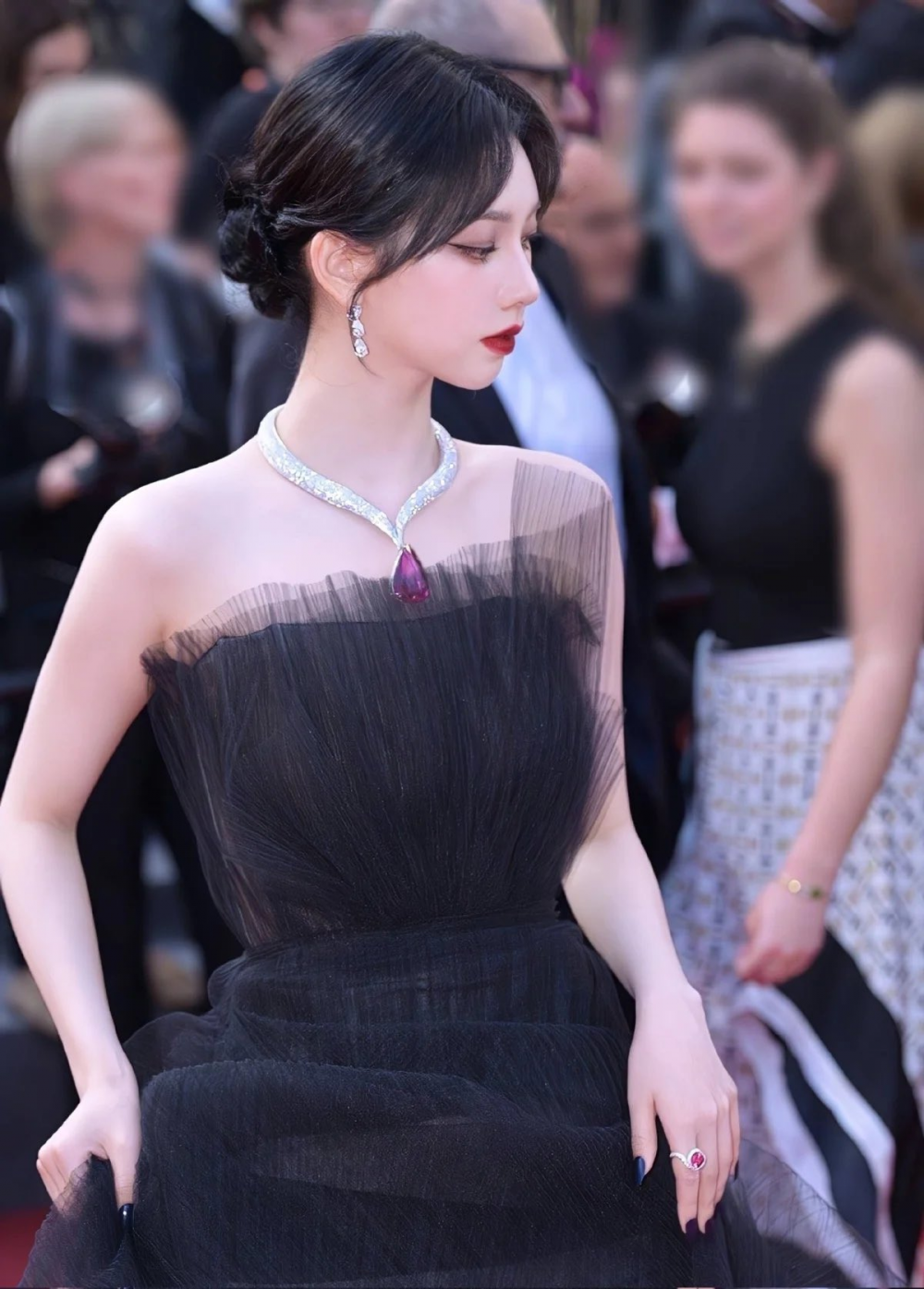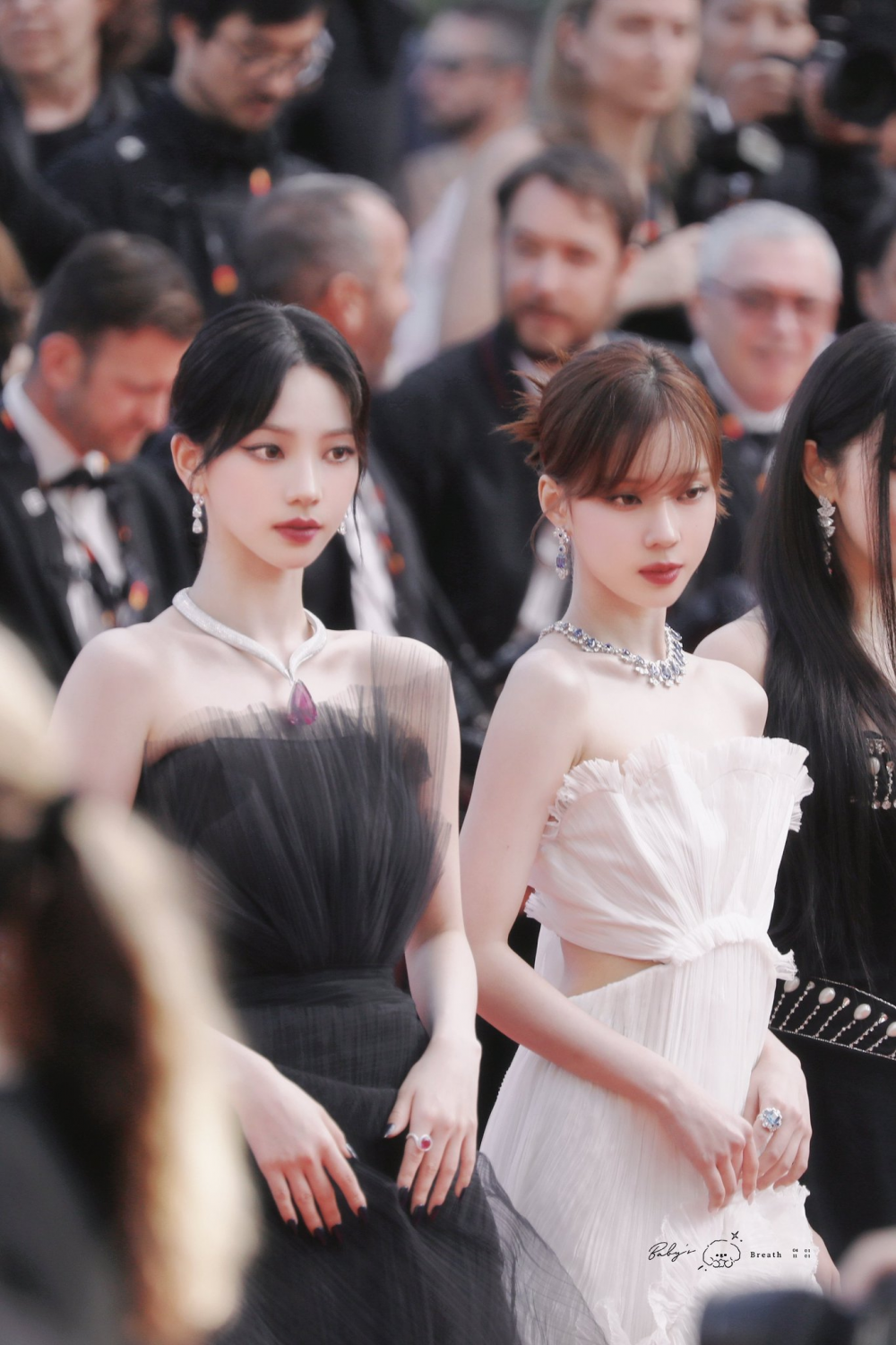 One netizen shared that Karina had beaten the record of the previous most expensive sponsored jewelry, which was held by Red Velvet's Joy. Previously, Joy garnered much attention wearing the Tasaki Spinner Necklace worth 375,364 USD at the time.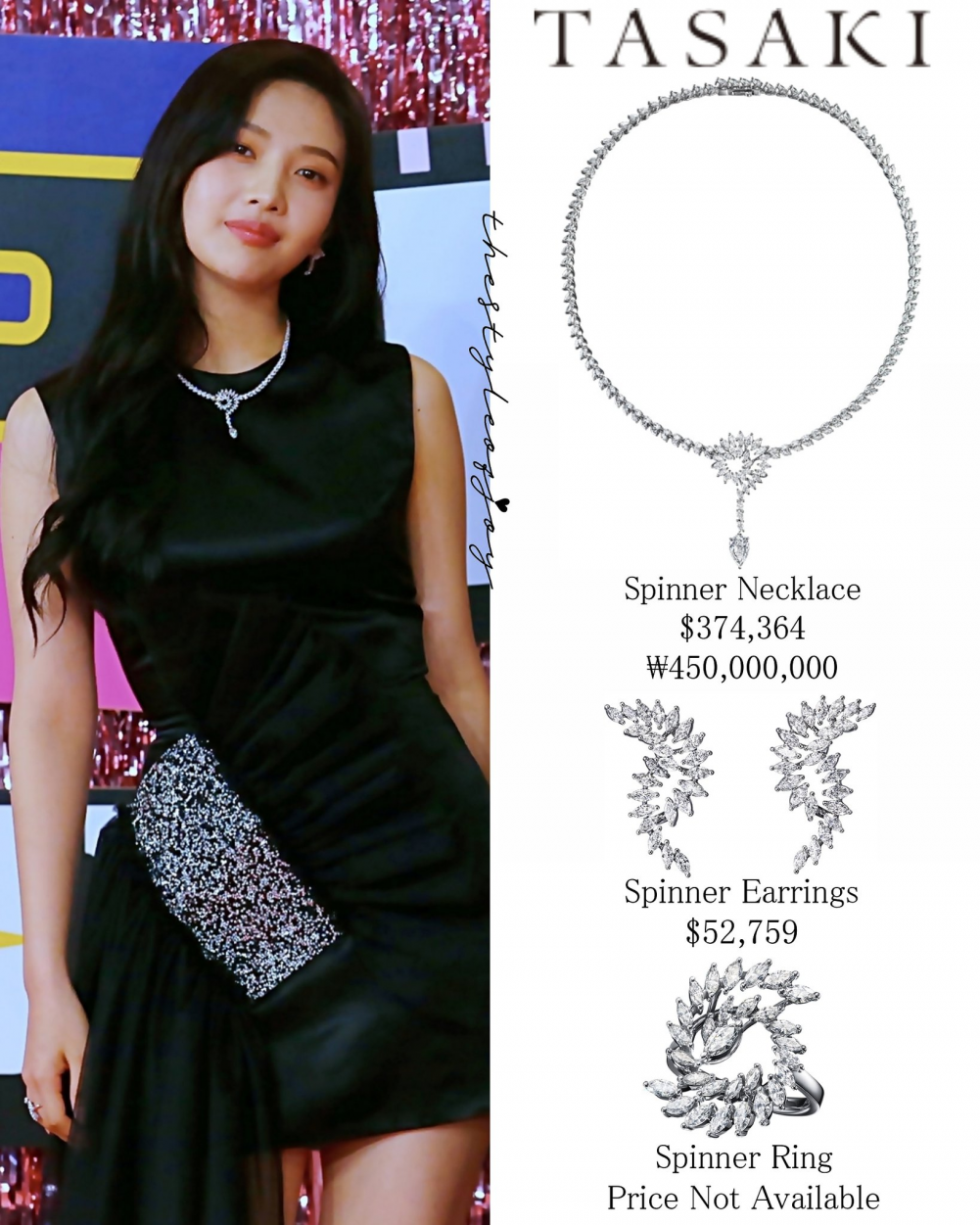 According to an online community post, Chopard's rubellite and diamond necklace is valued at approximately 1.6 Billion KRW (1.2 million USD) and became famous when Rihana was seen wearing it in 2014.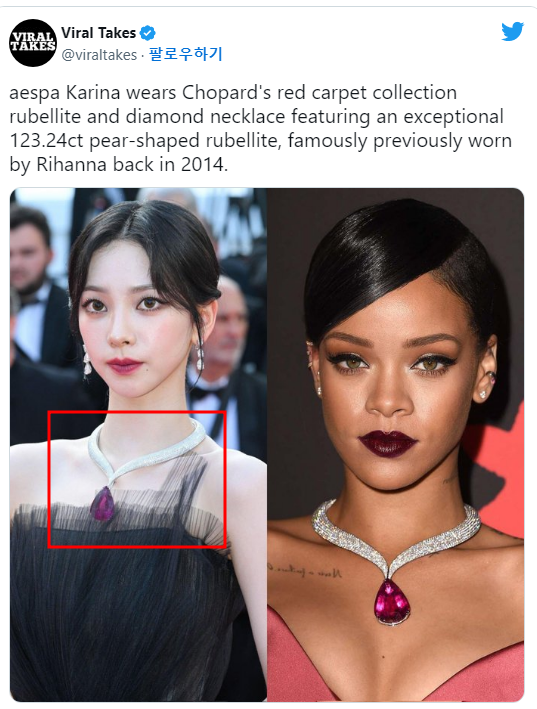 Korean netizens commented, "It's more fascinating that a necklace worth 1.2 million USD exists. Karina is also so pretty," "She's more stunning than the necklace she's wearing," "She looks so gorgeous in her outfit and her jewelry," "Karina can't be a real person," "She looks so charming," and "She looks so perfect in all her Cannes outfits."