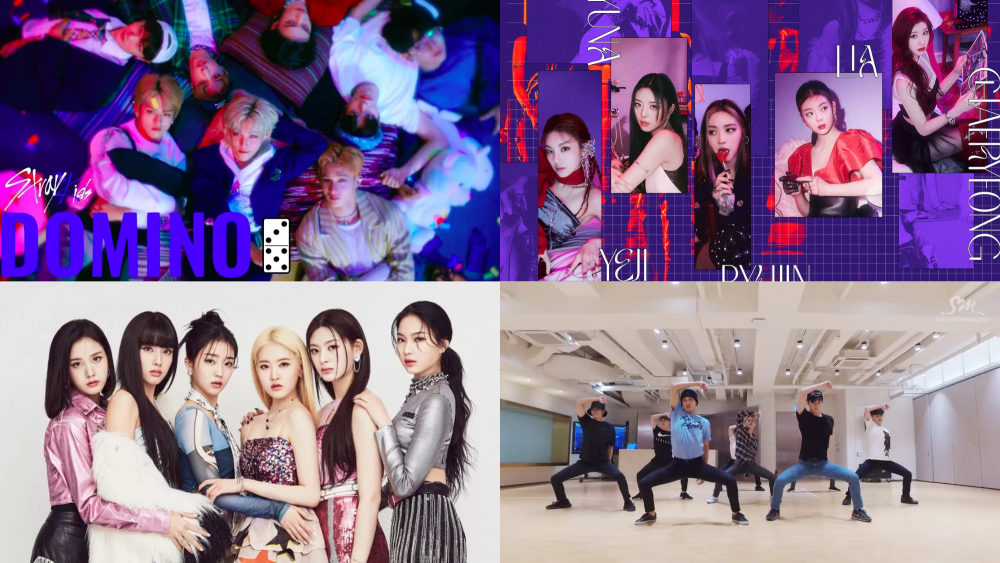 Do you have a favorite B-side track that you just could not understand why the company won't release a music video for it? Yeah, I have a whole playlist for that, and here are some songs that fans wished to have a music video for. Suggest in the comments if you have any more!
Pose - Red Velvet
This banger of a track definitely deserved its own music video. Wendy shifted from the main rapper to the main dancer to the main vocalist in a span of 12 seconds, and Joy's part was also incredibly addictive.
Nectar - WayV
Okay, so we did get a performance video but not an actual music video, and for a song as good as this, it deserves its own music video! If I weren't a fan, I would have thought this was a title track!
Domino - Stray Kids
JYP already filmed the unveil track music video, so why can't they just proceed and complete the entire thing? Why deprive us of such a good track's music video? The music video would have been a masterpiece, and fans will continue haunting JYP until they release one!
Chemistry - SHINee
SHINee has zero bad songs, and they should have a music video for every song they release, especially this one. If you ever want to feel like summer, even in the middle of a horrendous winter, this song is it!
The Eve - EXO
I think SM Entertainment has a thing about depriving fans of all good content because how is this one without a music video? Even the performance video currently has 143 million views. Clearly, this masterpiece deserves more, and again, if I weren't the biggest EXO-L, I would have thought this song was a title track.
Cyberpunk - ATEEZ
I'm sure fans are still hoping for a special surprise music video of this song sometime in the future. I mean, it is a fan-favorite song, after all! I bet fans are at least glad that they performed this song on tour.
Young Luv - STAYC
Even if you're not a fan, you would agree that this track is the golden B-side. The song's nostalgia hits hard, and everything about this track is so pure and beautiful. Imagine a music video that will enhance that aesthetic.
Dahlia - (G)I-DLE
Fans would most definitely appreciate it even if they released a live performance video of the song, because of how beautiful this song is. It's a song that makes you feel like you are falling in love for the first time. The vocals in this song are so sublime you can practically see them.
119 - NCT Dream
This is personally one of my favorite NCT songs ever, and with how strong and just... fun this song is, imagine the music video they could have come up with for this track? Even if it is a silly one of them fighting. It would have been so great!

Shoot - ITZY
The first comment on this video says, "THIS NEEDS AN MV!" -- and they're right! It does! This entire album was gold; every track deserves an MV ASAP!