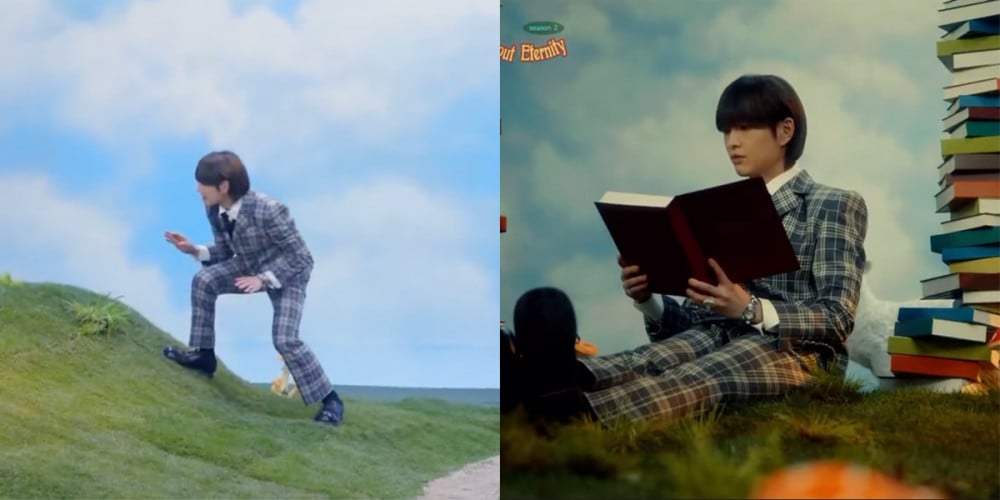 Earlier this month on March 6, SHINee's Onew made his comeback as a solo artist with the release of his 1st full album, 'Circle', and its title track, "O (Circle)".
Then, in recent behind-the-scenes footage from Onew's "O (Circle)" MV filming set, fans heard a snippet of the lyrics to the title track that differed from what they knew.
Below, one netizen pointed out that in the lyrics played in the background (video on the left), Onew sang, "Like the trees that I planted when I was young...". The last part is cut off, right before the word 'tree'.) However, in the official lyrics of the song (video on the right), Onew sings, "Like the emerald world I dreamt of when I was young...".
As Onew's comeback MV was filmed in early February, fans began raising the suspicions that the lyrics which contained the controversial "tree planting" theme were changed after the internal conflict between Lee Soo Man and SM Entertainment began.
Previously, SM Entertainment's co-CEO Lee Sung Soo accused Lee Soo Man of ordering SM Entertainment artists to include lyrics in their songs such as "tree planting" and "sustainability", even when such lyrics did not fit with the overall theme of the songs. Lee Sung Soo claimed that in order for Lee Soo Man to purchase land overseas for business ventures, he needed to advocate sustainability as a part of his business models.
In response, some netizens left comments like, "I'm so glad there aren't tree planting lyrics in the artists' songs anymore", "It's so creepy... like he's trying to brainwash everyone... is [Lee Soo Man] some cult leader or what", "Don't lay a hand on SHINee, grandpa!", "All he wanted was to make more and more money for himself, and himself only", "So happy that Lee Soo Man is finally gone and Bang Si Hyuk gave up on trying to save him", "I love the current lyrics, they allude to Shawols", and more.