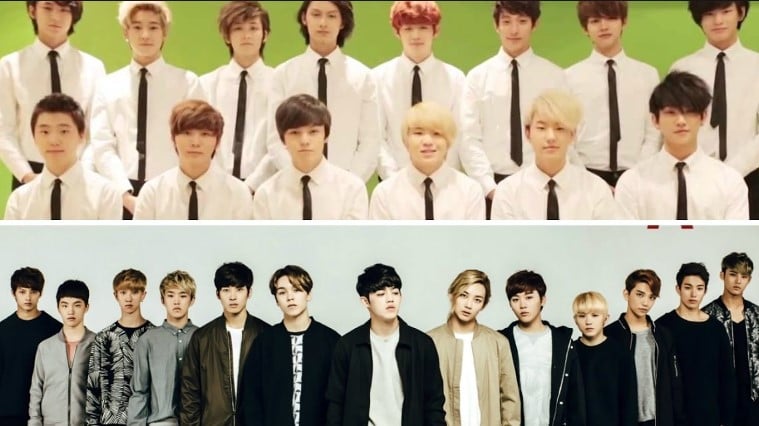 K-Pop has always been a genre that thrives on unpredictability and innovation. Its vibrant music and visually stunning performances always manage to surprise and excite fans worldwide. One of the best things about K-Pop is that it never ceases to amaze us with its diverse range of musical styles and concepts. You never know what to expect, but one thing is for sure - you can always expect the unexpected!

One of the most exciting aspects of K-Pop is when a group can flawlessly execute both cute and dark concepts. It's an impressive feat that requires a great deal of versatility and creativity. The ability to showcase two opposing concepts and make them work is no easy task, but some groups have done it exceptionally well.

So, without further ado, let's take a look at the seven K-Pop groups that have aced both the cute and dark concepts:

1. TXT: Starting off their debut with a very boyish charm concept, only to now come out with much darker concepts, TXT has made significant transitions in their styles and concepts, and it's great to see just how versatile they are as artists!

2. Red Velvet: The contrast between songs like "Happiness," and "Psycho," and "Bad Boy" is astounding, and the fact that Red Velvet was still able to have an air of sophistication acing both concepts is truly the best of both worlds!

3. KARA: Being able to perform "Honey" and "Mister," which give off completely different vibes, KARA is one of the best groups that have for sure nailed the cute concept and the dark concepts!

4. Girl's Day: Everyone was in shock when Girl's Day amped up the sexy side of their charms through songs like "Expectations" and "Something," but you can't forget Girl's Day is one of the best groups to carry out the cute concept too!

5. Girls' Generation: Girls' Generation has a slew of cute concepts, but you can't forget "Run Devil Run," which showed that members aren't just all about the cute concepts!

6. A Pink: A Pink also began their debut with the cute concept; however, as they began to mature their music style, the performance also evolved too! Now A Pink has had constant releases that shed off that cute image and brings on an alluring darker concept!

7. Seventeen: The members of Seventeen had their fair share of cute, boyish charm, but now oh boy, are they really making the hearts of fans swoon with a darker, sexier image! Just comes to show just how great of an artist they are if they can pull off both concepts!


Which other groups do you think aced the cute and dark concepts?