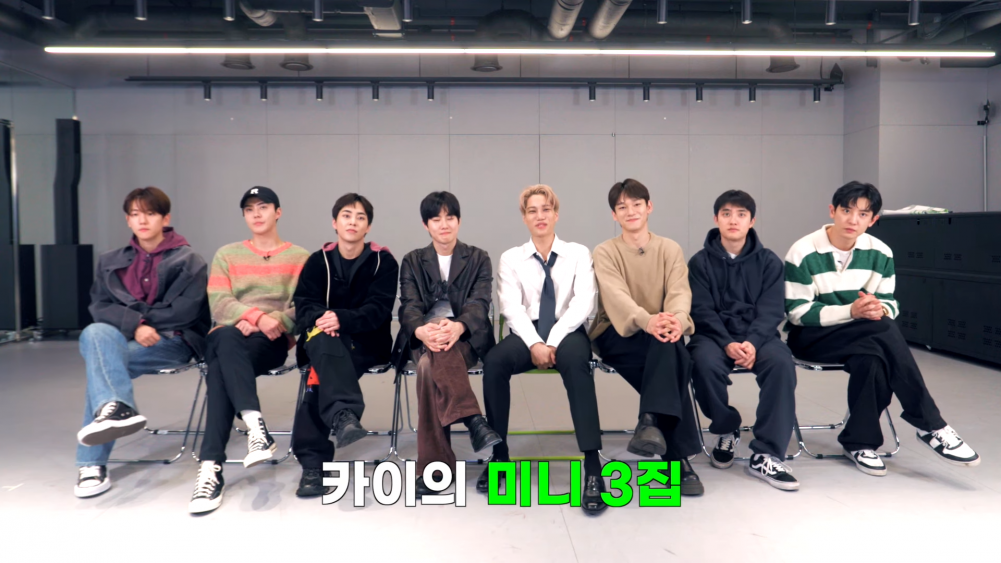 Just a day ago, Kai made a solo comeback and released his 3rd mini-album 'Rover.'
Then on March 14, Kai invited all the members of EXO to sit down together to watch the music video for the 3rd mini-album title track "Rover."

The members were mesmerized by the music video and quickly became absorbed. The members were impressed with the music video and continued expressing their amazement with the results. The members loved the choreography and were hooked on the music.
Fans loved seeing EXO together as a whole for the first time in a long time and shared their excitement in the comment section and commented, "Thank you Kai for bringing the members here, and thank you EXO for supporting Kai. We love you all," "I love how they all got an eye for different things. The vibe, the energy, the length of the song... All together they covered everything! Well done Kai, thanks EXO for always being supportive," and "Seeing all 8 members together makes me want to cry. WE ARE ONE!"