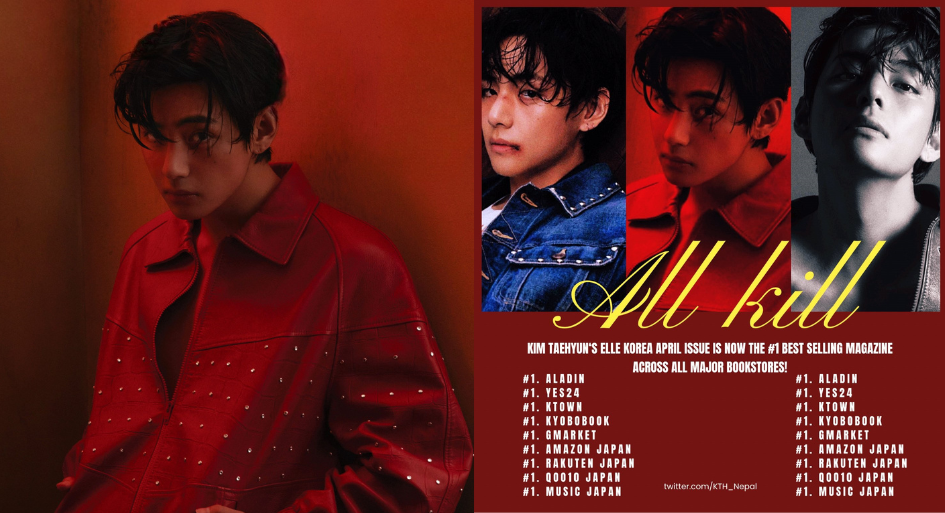 BTS member Kim Taehyung, aka V, once again demonstrates his unmatched selling power.

ELLE Korea recently unveiled Taehyung as the cover star for their April issue by releasing three breathtaking covers that showcased his captivating gaze and playful charisma.
Prior to the cover reveal, Taehyung displayed his unrivaled brand power by topping best-seller rankings at major Japanese bookstores with just his blind covers. ELLE Korea's decision to release pre-order links with just his blind covers proved their trust in his selling power.
24 hours after Taehyung's ELLE Korea covers were revealed, he achieved an 'all-kill' in sales ranking by topping the best-seller lists at nine major bookstores.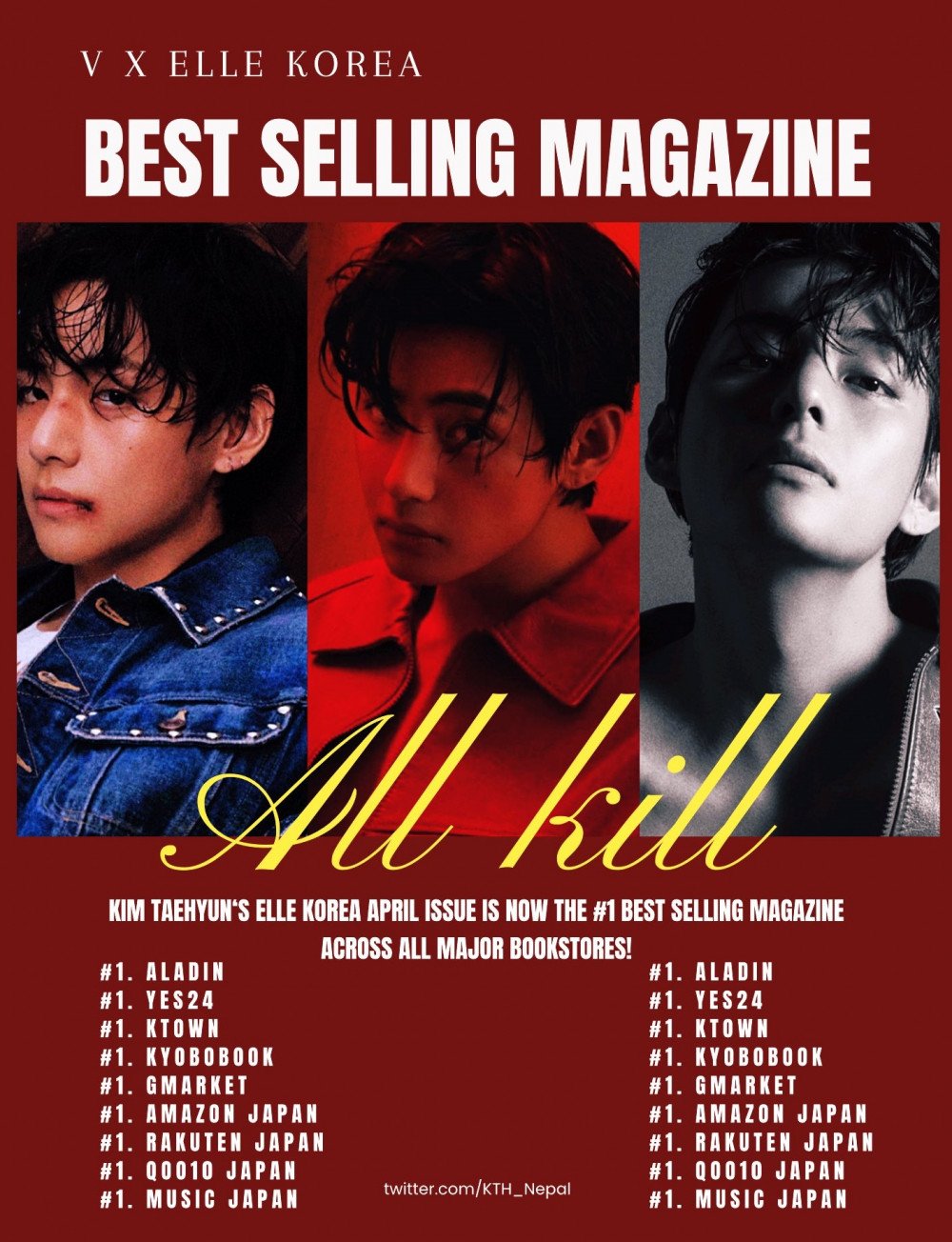 In South Korea, Taehyung took over the top three bestseller spots on the country'sthree largest bookstores: Aladin, Yes24, and Kyobo book.
In Japan, Taehyung topped the largest bookstores including Rakuten, Amazon Japan, and Qoo10.

Taehyung's magazine also ranked as the No. 1 bestseller on the popular global store Ktown4u, where he currently holds the record for the most magazine sold of all time with his VOGUE Korea covers.


This marks Taehyung's second all-kill in sales ranking after his six VOGUE Korea covers for the October 2022 issue became bestsellers for weeks.

Taehyung's ELLE Korea photoshoot was done in collaboration with the luxury brand 'CELINE' and more photoshoots, interviews, and YouTube videos will soon be released.
The covers are currently available for pre-order on various stores worldwide.