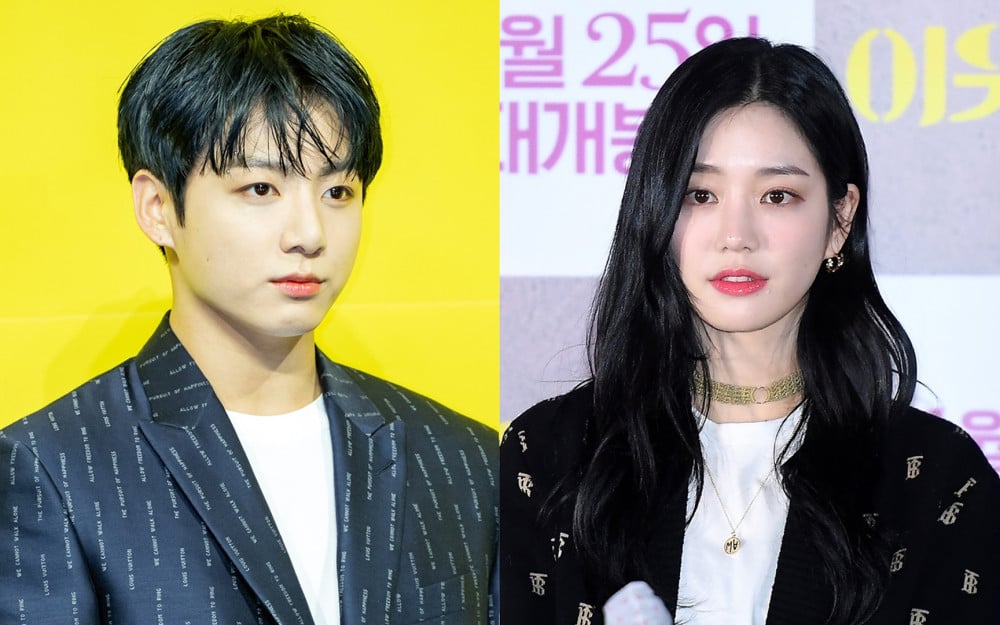 The dating rumors between BTS's Jungkook and actress Lee Yoo Bi have surfaced again.
According to former entertainment reporter turned YouTuber Lee Jin Ho, he has "confirmed" that BTS's Jungkook and actress Lee Yoo Bi were dating until last May. In a YouTube video uploaded by Lee Jin Ho on February 13, the former reporter explained, "I've been investigating this since two years ago. After closely taking a look at each piece of information in this regard, it has been proven that the two were dating."
He continued to explain, "I was able to confirm that the two were dating up until 2021 through an insider who knows the two celebrities well. However, I was not able to confirm if they continued to date after May."
Lee Jin Ho revealed that the culture and art corporation 'Kumuda' was how the two became embroiled in dating rumors. Lee Yoo Bi is listed as one of the directors of the art corporation, and Jungkook formed a relationship with Kumuda through donations. He brought to attention the deep relationship Jungkook had with the art corporation.
The former entertainment reporter claimed that Jungkook had actually become a Buddhist believer in 2021 and even received a Buddhist name of "Ui-Dam," which was displayed on the Kumada donor's list.
Lee Jin Ho also explained that Lee Yoo Bi also has a deep relationship with Kumada and was often seen taking photos with the chairman of Kumada, who is also known to be close with Jungkook.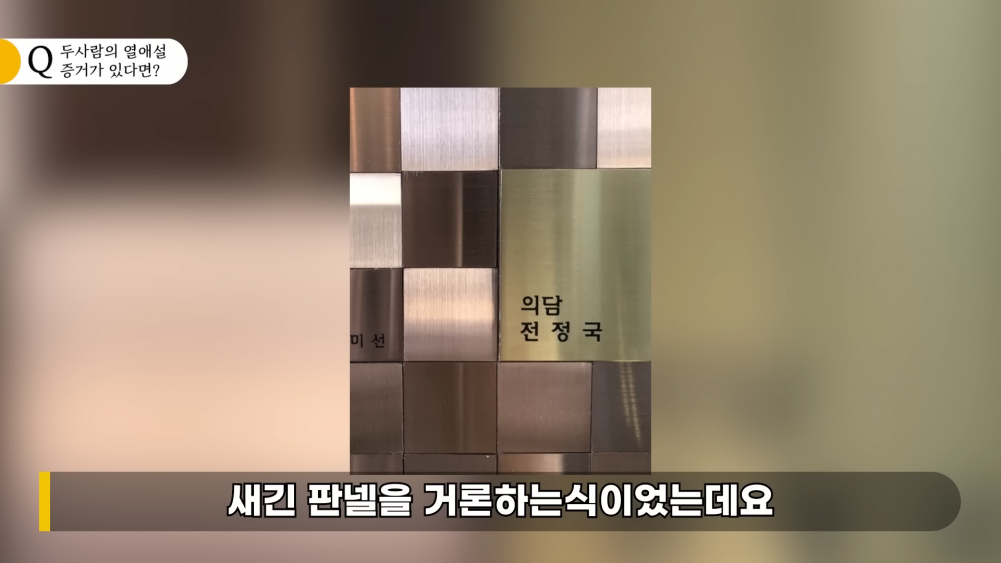 The YouTuber brought to attention the 'Couple item' that the two were seen wearing. Lee Jin Ho explained that Jungkook and Lee Yoo Bi were seen wearing similarly styled bead bracelets. Lee Jin Ho guessed that this Buddhist rosary has a special meaning because Lee Seung Gi, who is planning to marry Lee Yoo Bi's sister, and Kyeun Mi Ri, Lee Yoo Bi's mother, were all seen wearing the exact same bracelet. Lee Jin Ho also stated that Jungkook was often seen wearing the same rosary bracelet multiple times, which means he holds a special meaning for the bracelet as well.
In the video, Lee Jin Ho also shared that Jungkook had also bought a luxury bag for Lee Yoo Bi. The YouTuber explained, "In an online shopping mall, a review was posted using the ID that Jungkook is known to have used. The review had the details of the item that he had purchased, which was a luxury Chanel bag." He continued to share, "From the purchase history and the product that was listed on the review, it matched the same purse that Lee Yoo Bi had posted on her social media account."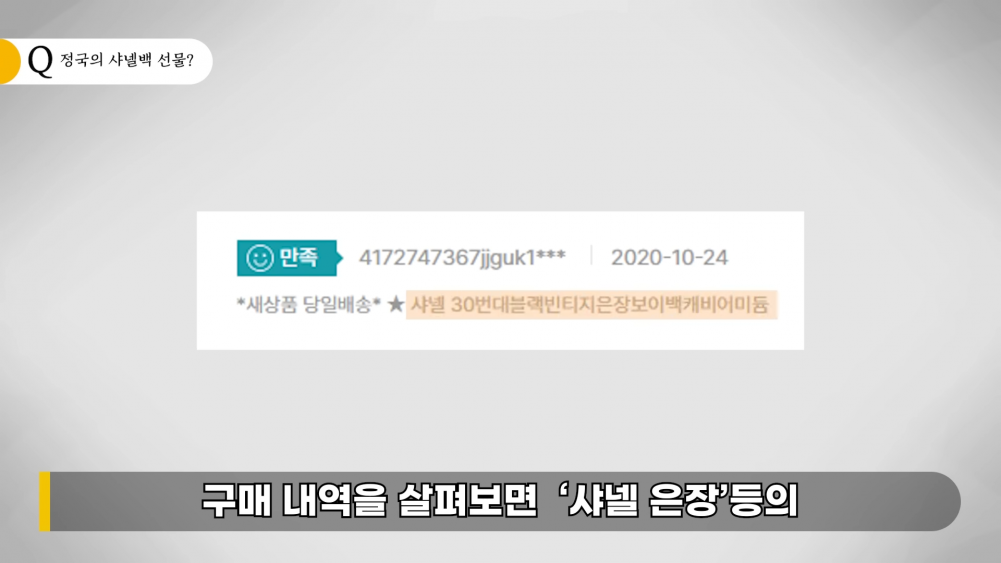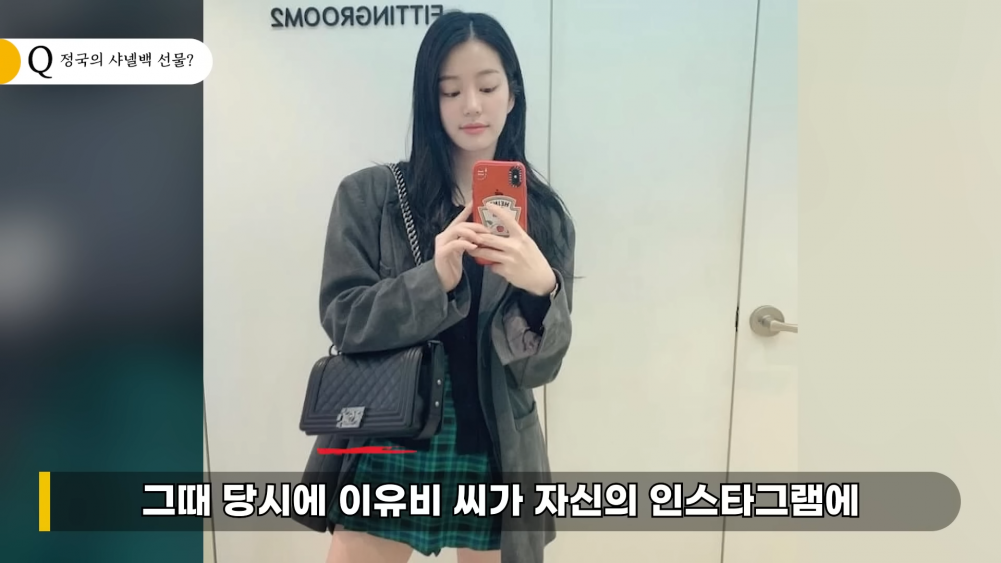 Lee Jin Ho also shared, "The two were also seen on Jeju Island in November of last year." He explained, "Jungkook was spotted in Jeju Island in November, and Lee Yoo Bi was on Jeju Island at the same time."
Meanwhile, Jungkook and Lee Yoo Bi's dating rumors arose in December 2021. However, the agencies of both celebrities denied the rumors at the time.