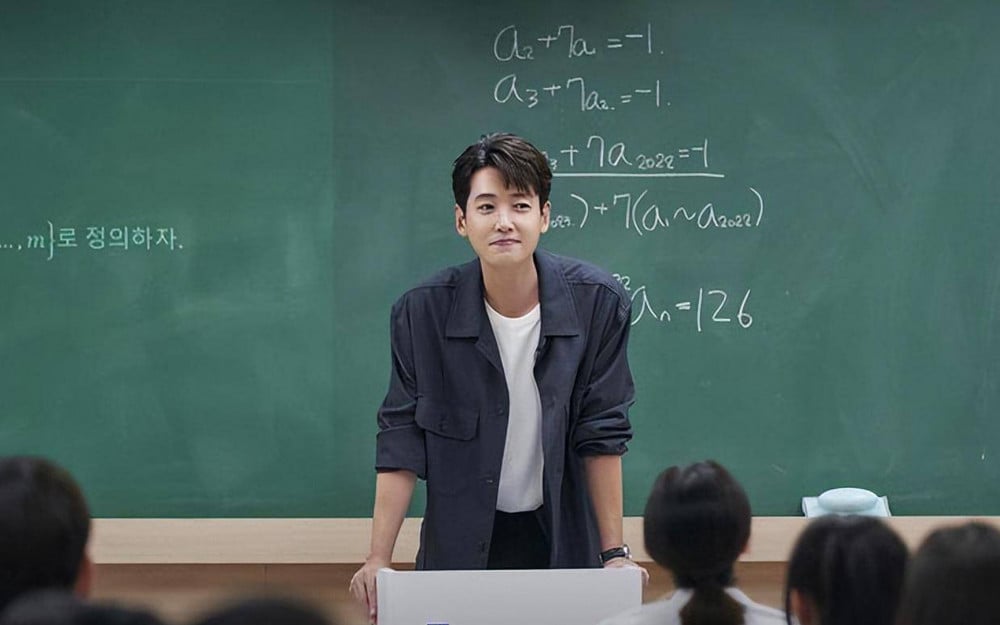 'Crash Course in Romance' is a new Netflix drama that has recently gained popularity. The drama tells a love story between two individuals - a side-dish "Banchan" shop owner and a celebrity math instructor.
The latest episode of the popular drama triggered a discussion among math instructors and online users. The scene in question that caused such a debate is the one where the star instructor Choi Chi Yeol (played by Jung Kyung Ho), is seen writing a math equation on the chalkboard.
In this scene, Jung Kyung Ho is seen writing the equation with a square root sign and is seen writing it with two strokes.
Netizens began talking about this scene in various online communities and wrote, "Who writes the square root sign in two strokes when you don't even have enough time to solve the question?" "I write my square root sign like that too," "There are instructors who have their own unique way of writing, lol," "Who writes the square root sign in two strokes?" "My math teacher writes like that too," "You usually write in one stroke from left to right," and "I didn't know there would be a divide in way of writing the square root sign."