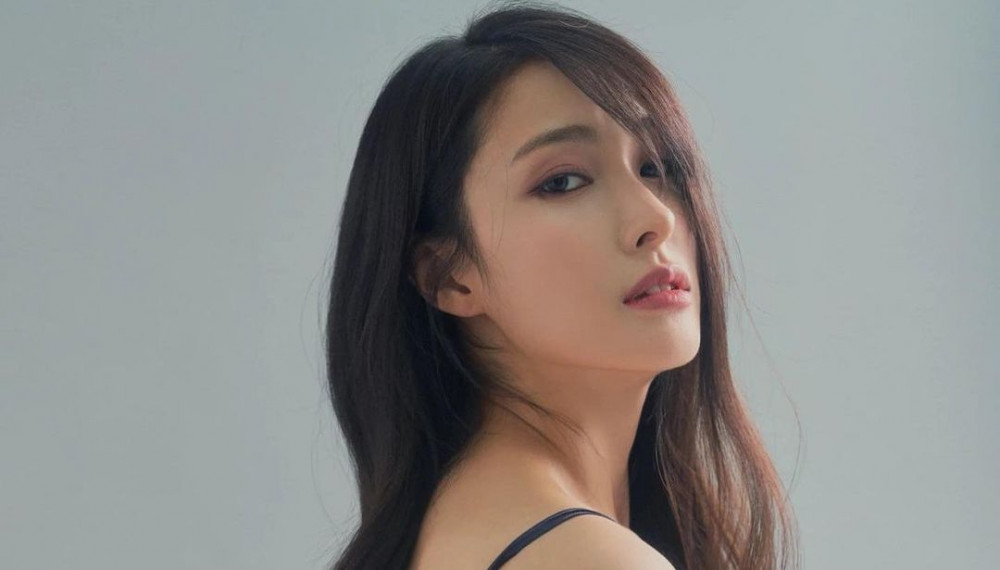 KARA's Gyuri recently revealed her feelings of frustration over misunderstandings and speculations regarding the prosecution's investigation of her ex-boyfriend's cryptocurrency fraud case.
On February 22 KST, Gyuri posted to her Instagram story, "It's been forever since we broke up. I'm tired of everyone. When can I get away from it?" Most of the article titles in the screenshot shown mentioned the controversy with her ex boyfriend.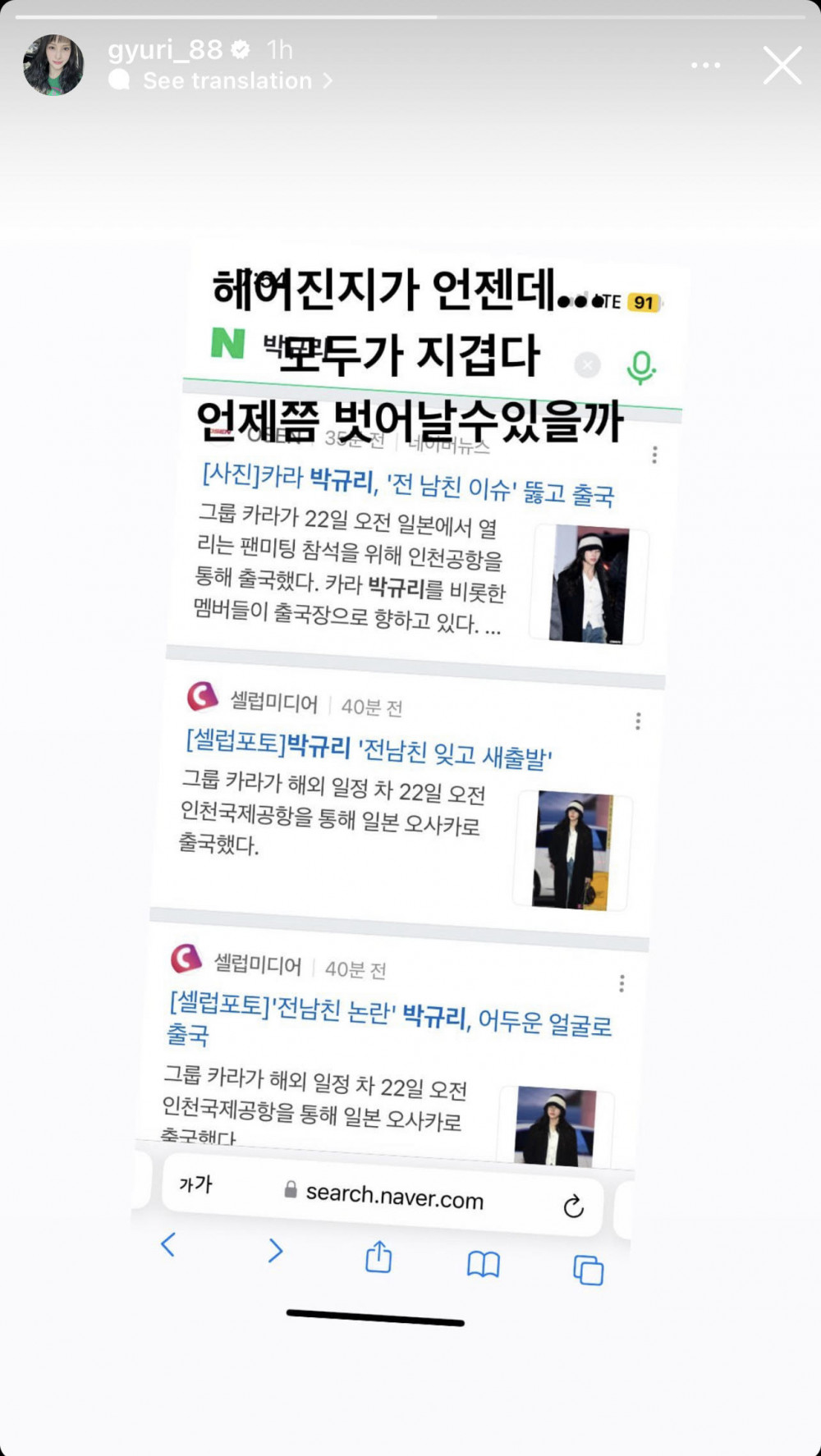 Afterwards, Gyuri also posted to her Instagram, "People around me comforted me by saying that things would get better at some point if I endured it. I thought so as well, thinking what more could come out of this. As if laughing at me, Big X comes flying in every time the New Year comes around, and each time I end up in the headlines instead and become a shield for them."
Gyuri also stated, "Every time I try to leave things behind, breathe a little and work hard, something comes out and I gets tangled up in it again, and after just barely recovering and working hard to try something else, I get tied up as it explodes again, and now I'm afraid to try anything new."
Emphasizing her innocence, Gyuri said, "As I stated in my official statement, I have nothing to do with anything, so don't treat people as if they are running away somewhere, I just want everything written to be about the truth that is revealed. Honestly, recently I don't want to do anything and don't have the will to do anything."
She concluded by stating, "I want to breathe. I'm sorry to the fans and to the (KARA) members, and since I have work to do I can't even go away somewhere. Please help me so that I can retain what little sanity I have left."
Meanwhile, the Seoul Southern District Prosecutor's Office Financial Investigation Department 1 has prosecuted Mr. A as a suspect on charges of fraud, and is currently being investigated.