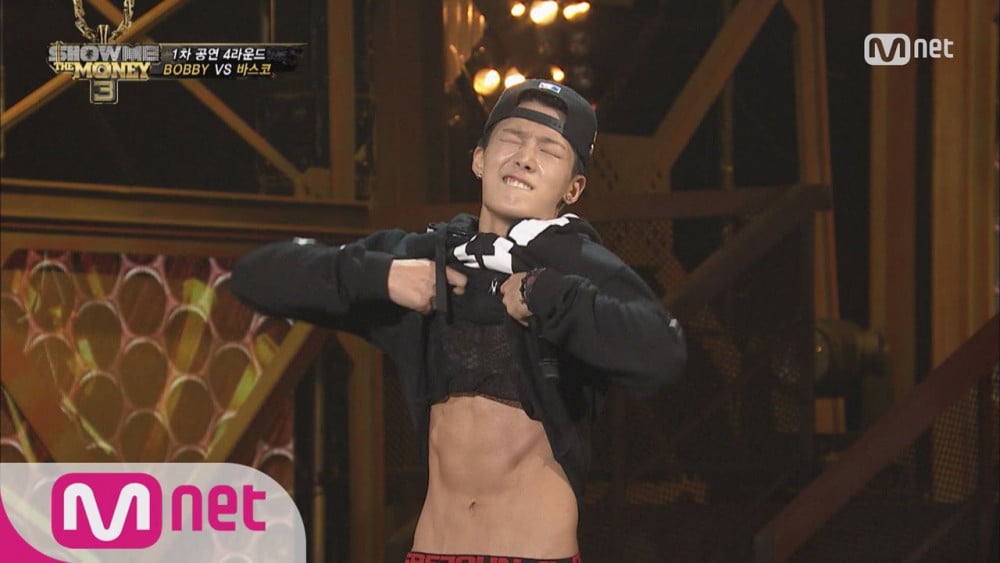 'Show Me The Money' recently wrapped up its eleventh season, with Lee Young Ji taking the crown as the season's winner. It's hard to believe that this show has now been airing for eleven years, and 2023 will be their twelfth season! There have definitely been lots of legendary moments, but something always fun to see in Show Me The Money is seeing your favorite idol star participate in the program.

Throughout its eleven seasons, idol stars have taken the challenge of competing on this rap survival program to help ease the stereotype that idol rappers are not authentic. This has been a stereotype that, unfortunately, has existed for a pretty long time in South Korea, and some idol stars wanted that impression to go away.
Today -- we'll be taking a look at some of our idol stars that took the challenge and participated in Show Me The Money -- some have made it far, and some haven't, but it's huge points to these stars for taking that big challenge, knowing that they would already be on the center of attention since they are already a celebrity. So, let's go ahead and take a look and see which stars made their appearances!
EXID LE - Season 2
LE participated in Season 2 of SMTM and showed the crowd the epitome of "girl crush."
iKON Bobby - Season 3
Not only did Bobby participate in Season 3, but he also took the crown as the winner of Season 3, proudly doing his due diligence in erasing the idol rapper stereotype!
WINNER MINO - Season 4
After Bobby had a successful season in the previous year, labelmate MINO took on the challenge and competed in Season 4 of SMTM! Fast forward six years later, his merit was admitted, and he even became a judge for Season 10.
SEVENTEEN Vernon - Season 4
Vernon appeared on Season 4 of SMTM in his early debut days, and it helped him get his name out there! His good looks paired with his aggressive rap, were definitely unexpected.
VIXX Ravi - Season 4
Ravi showed a side of him that was never seen before when he made his appearance on SMTM. Fans were happy to see a whole new side!
MONSTA X Jooheon - Season 4
Jooheon also wanted his "idol rapper" stereotype to disappear, and he did a great job showcasing his rap skills to the judges!
Stray Kids Changbin - Season 9
Changbin competed in Season 9 of Stray Kids, which helped him get his name out there in the K-hip-hop world -- we're excited to see how he will grow even more as a rapper!
What are your thoughts on this list? Again - we want to emphasize that it truly is a challenge for these stars to appear on this show because a lot of people already know who they are; thus, the result they receive will be publicized, and it may negatively impact them. Despite that risk, these idol stars took on the huge challenge and really wanted to tell the world that they were capable of more than what they are doing. We're excited to see how these stars prosper as rappers even in the future, don't you agree?
Do you know any other idol star that didn't make this list that participated in SMTM? Is there an idol star that you hope to see in Season 12 of Show Me The Money? Who do you think is the best idol rapper in the industry today? Make sure to let us know in the comments below!