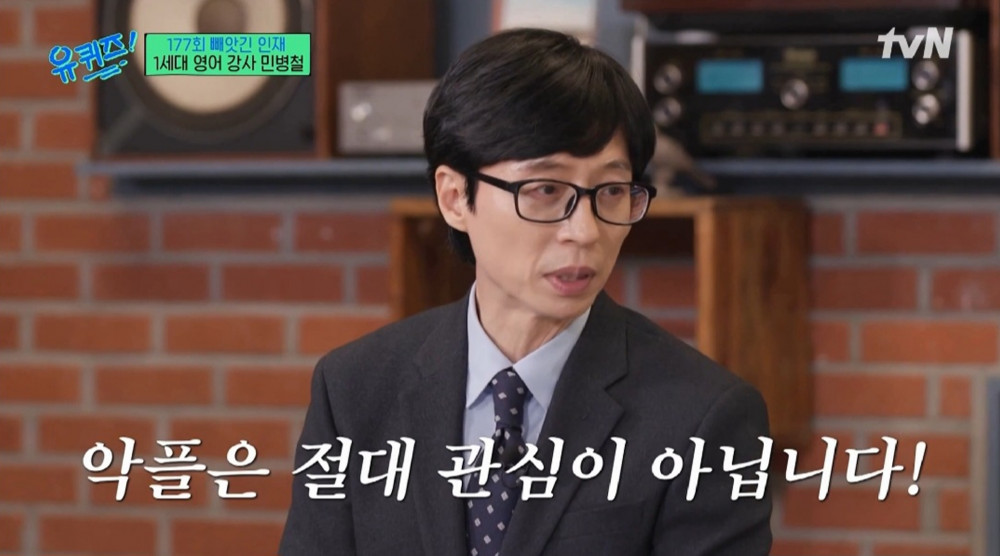 Yoo Jae Suk firmly spoke out against malicious comments recently.
In the 176th episode of 'You Quiz on the Block' that aired on January 18, Yoo Jae Suk spoke with various talented individuals including the band Peppertones, professor Min Byoung Chul, professor Na Jong Ho - an assistant professor of Psychiatry at Yale University of Medicine, and actress Lee Hanee (Honey Lee).
On this day, Yoo Jae Suk spoke about the online community culture and malicious comments with professor Min Byoung Chul, who is well known for his English instructional tv programs. Yoo Jae Suk started the conversation by mentioning, "So I heard you promote the 'nice comments' movement these days."
The professor explained, "Back in 2007, a famous female singer left this world (after suffering from malicious comments)." He continued, "I realized while starting to leave nice comments that malicious comments can kill someone and nice words can save a life."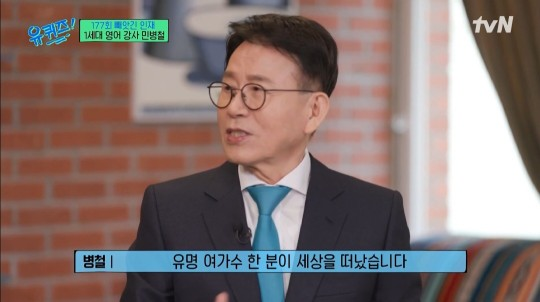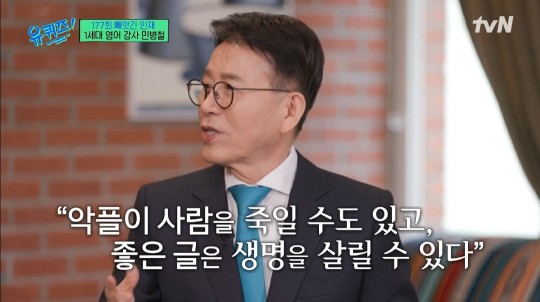 Professor Min Byoung Chul then said, "I've been posting nice comments in 7,000 schools all across the nation. There are about 800,000 students registered." The professor shared that he has been leading the 'Nice Comments' movement for 16 years and explained the reasons malicious commenters leave mean comments.
He explained, "The reason for leaving malicious comments is simple. They (the malicious commenters) think their self-esteem increases by attacking another person."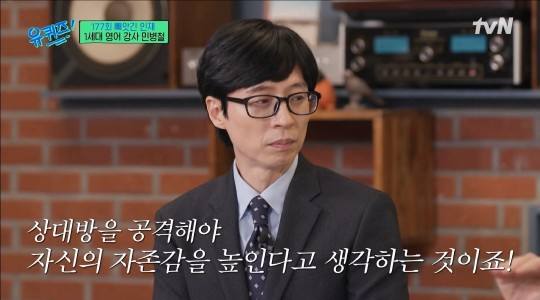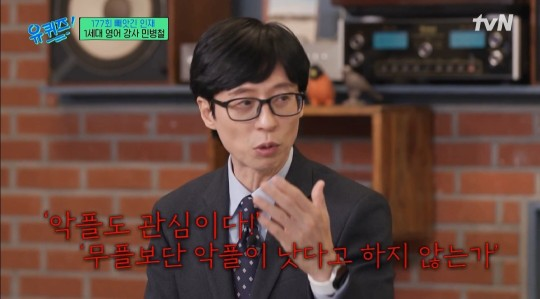 Yoo Jae Suk then shared his thoughts about malicious commenting, "There are people who sometimes say during broadcast that malicious comments are a way of showing interest. They say it's better to have malicious comments than no comments at all." He continued, "But malicious comments are not a form of showing interest. It's better to get no comments. You don't need that kind of attention."
Professor Min Byoung Chul agreed and said, "We should not just remain an idle onlooker when seeing malicious comments."