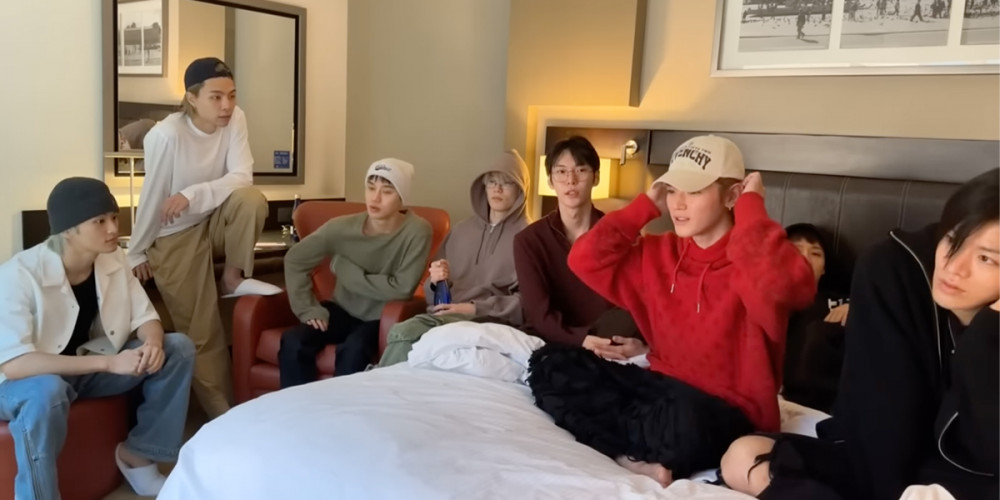 It seems that during an Instagram live broadcast on January 27 KST, the members of NCT 127 briefly mentioned BTS while sharing stories from their time in Colombia.
Jungwoo: I have another funny episode, hyung. Whenever we went to eat somewhere, there were some people who mis-recognized us and thought that we were a different group.
Taeil: BTS?
Jungwoo: No, no, I'm just saying, not that.
Mark: (Laughing) Then what?
Johnny: Keep telling your story.
Mark: Yeah finish it.
Jaehyun: What did you want to say?
Jungwoo: No but... I thought this would be a funny story.
Taeyong: Oh, you mean that one time that Yuta just said 'Yes, we are'?
Jungwoo: When we were joking about it, it was funny.
Mark: No but I just thought it was like cute and funny how we went to drink tequilas and one of the servers mis-recognized us, and then they gave us more drinks as service.
Taeyong: In that case, you should maybe thank that one group.
Mark: Well it wasn't just that but that server was just very friendly with us in general and had good service.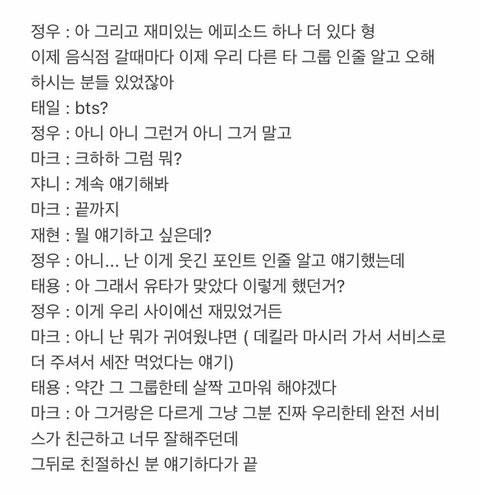 K-netizens are now debating whether or not this mention of BTS was "rude". Some commented,
"That group? That's BTS sunbaenim..."
"A sunbae artist of 3 years is 'that group'?? Wow where did your manners go."
"They're talking about BTS like some hoobae group?? Rude."
"Wow... just flat out proving the reason why your name isn't known over there huh."
"Thank you BTS SUNBAENIM."
"These flops... they apparently don't treat anyone except SM Entertainment artists as sunbaenim."
"Why are they acting like BTS is Voldemort or something lol."
"Your sense of inferiority is showing..."
"It's fine to talk about BTS, like they're world famous so... but it should be BTS sunbaenim..?"
"And this is why they will never reach the status of BTS."
What do you think of the debate?