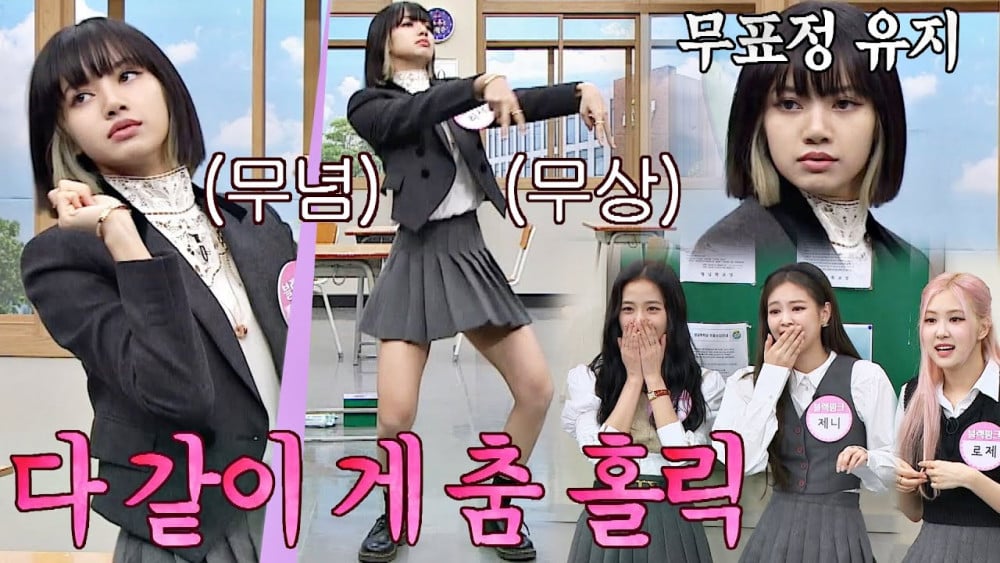 What is your favorite Korean entertainment show? With the new year starting, we are seeing a plethora of new shows coming to the Korean entertainment industry. It is, however, also important to never forget the good old classics. "Ask Us Anything," also known as 'Knowing Bros' started back in 2015 and has been giving viewers laughter and entertainment for the past seven years.

Led by the charismatic host Kang Ho Dong, this show is an absolute delight to watch with its unique "Korean school" concept, and every week; the guests bring their own special sparkle to the show. Seven years is definitely a long time, and today -- we'll be checking out some episodes that are definitely worth checking out. Whether it's you're first time hearing about this show, or you're a weekly avid watcher, make sure to check out these episodes, and you will not regret it!
1) Episode 21 - Red Velvet
This episode is still remembered as a legendary episode, with Red Velvet showcasing their comedy skills! Daddy Inside is something that must be regularly watched -- if you watch this episode, you're in for some laughter!
2) Episode 46 - Infinite
We miss Infinite as a group in 2023, and here is a great way to remember them! Sungjong's unintentional trapping was something that everyone laughed their butts off of!
3) Episode 253 - The Battle of the Girl Groups
We were able to see many different girl groups in this episode, and unlike the typical guest line-up, we were able to see all of them at once! Fans were especially amazed at Gfriend Umji & Eunha's dancing skills with their eyes closed!
4) Episode 274 - Brave Girls
Brave Girls proved their popularity when they were making it big with "Rollin" with their appearance on Knowing Bros! There was even a special collaboration stage for their song "High Heel" -- could you tell who Heechul is?
5) Episode 180 - Davichi
Just like their singing skills, the duo of Davichi has some charismatic entertainment skills as well! They know a little too much about each other, and their appearance gave the gentlemen of Ask Us Anything a new level of laughter!


6) Episode 251 - BLACKPINK
World wide famous BLACKPINK made their legendary appearance on this show, and we all know that everyone laughed at Jennie and Kim Young Chul's conversation. Lisa's crab dance was also a shocking yet funny moment in this episode!
7) Episode 208 - EXO
We all know what the killing part of this episode was. The game that got everyone laughing for HOURS. Kai & Baekhyun - you created a legendary moment for sure. So... what's inside the panties?
8) Episode 200 - Super Junior
This episode was fun to watch, especially because Shindong and Heechul were already regulars on the show. We could already see how much of an entertainment veteran they were - they made the entire studio feel so comfortable. And, of course, we couldn't resist the stories about their fights!
9) Episode 88 - Girls' Generation
GG made an appearance on this show in 2022 for their fifteenth anniversary, but we already know their original appearance couldn't be beaten. We were able to hear stories that you aren't able to hear from typical girl groups. Only GG!
Ask Us Anything has been with us for quite some time, and it doesn't look like its popularity will go down anytime soon. We're excited about the episodes and content they will deliver to us in 2023, but in the meantime -- make sure to check out these legendary episodes! What are your thoughts on this list? Is there an episode that you particularly enjoyed the most? Perhaps one that didn't make the list? Make sure to let us know in the comments below!