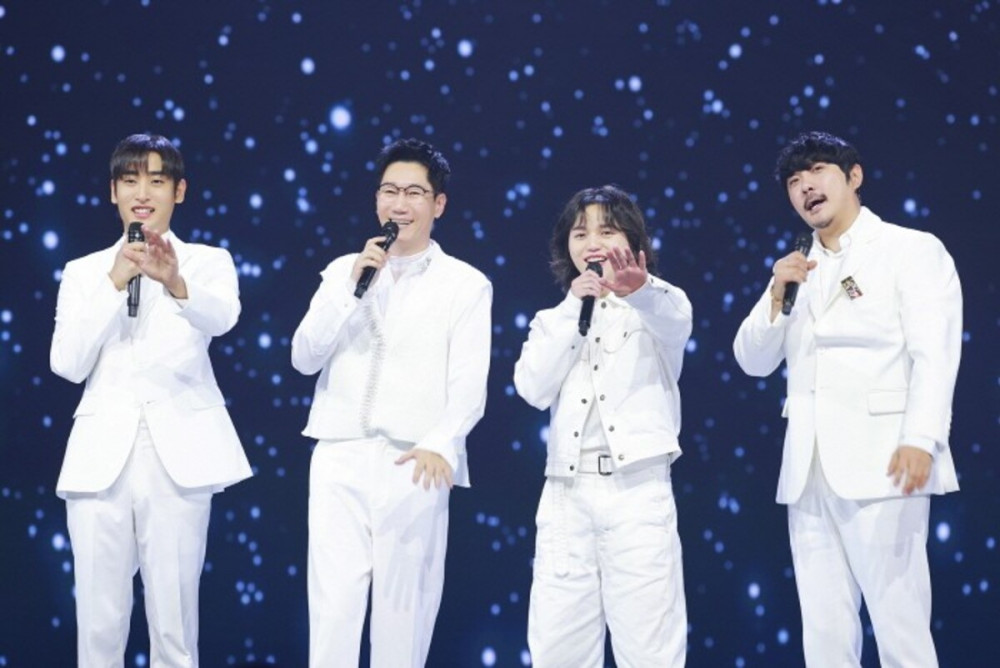 MSG Wannabe's subgroup M.O.M. consisting of members Ji Suk Jin, KCM, Parc Jae Jung, and Wonstein will be making a comeback with a new song on February 11. This comeback will mark a year since their last song "Do You Want to Hear."
The anticipated comeback song will be titled "I Am Confessing Now" will be produced by member KCM. The song will embody what is now considered M.O.M.'s distinctive sound.
MSG Wannabe was first created in 2021 as a project group on Yoo Jae Suk's variety show 'Hangout with Yoo' and was made up of two subgroups M.O.M. And JSDK. Both groups released songs that were popular with the general public for evoking nostalgia for vocal ballad groups.
While fans may may also be wondering when JSDK might also be making a comeback, for now they can look forward to M.O.M.'s new song come February.