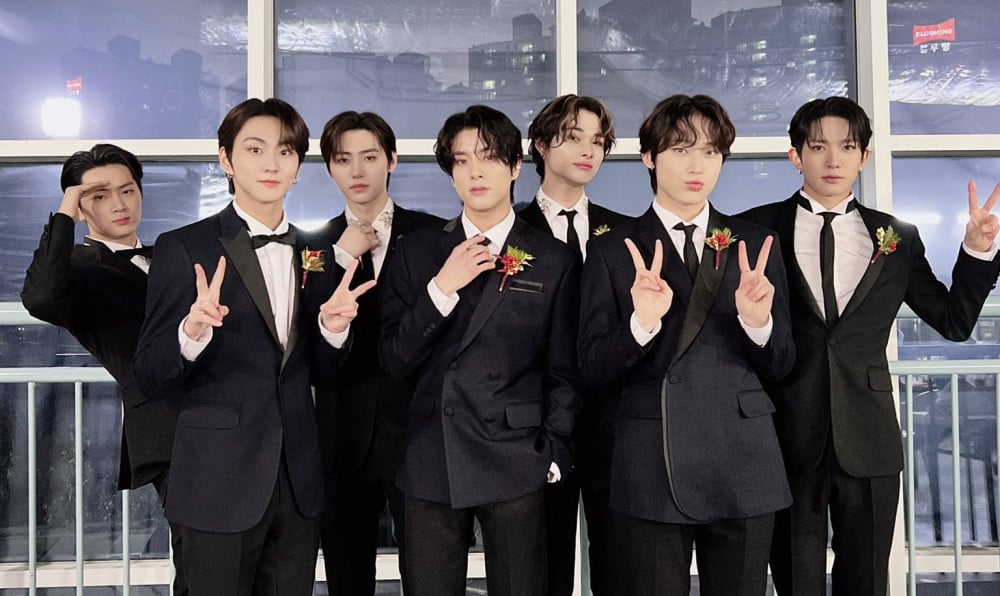 'SHOUT OUT' is one of the most popular b-side songs from ENHYPEN's latest Korean mini album, 'MANIFESTO : DAY 1'. The group surprised their fans by performing at an awards ceremony for the first time with 'SHOUT OUT' at the recently held 'Golden Disk Awards'.
ENHYPEN received great acclaim with their live performance of 'SHOUT OUT' and non-fans who heard the song for the first time are already addicted.
Right after the performance, 'ENHYPEN' and 'SHOUT OUT' took the top 2 spots in Melon searches.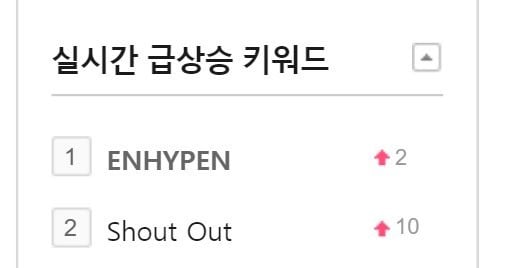 Those who listened to 'SHOUT OUT' liked the song so much that they said they wanted to go to the ENHYPEN concert one day.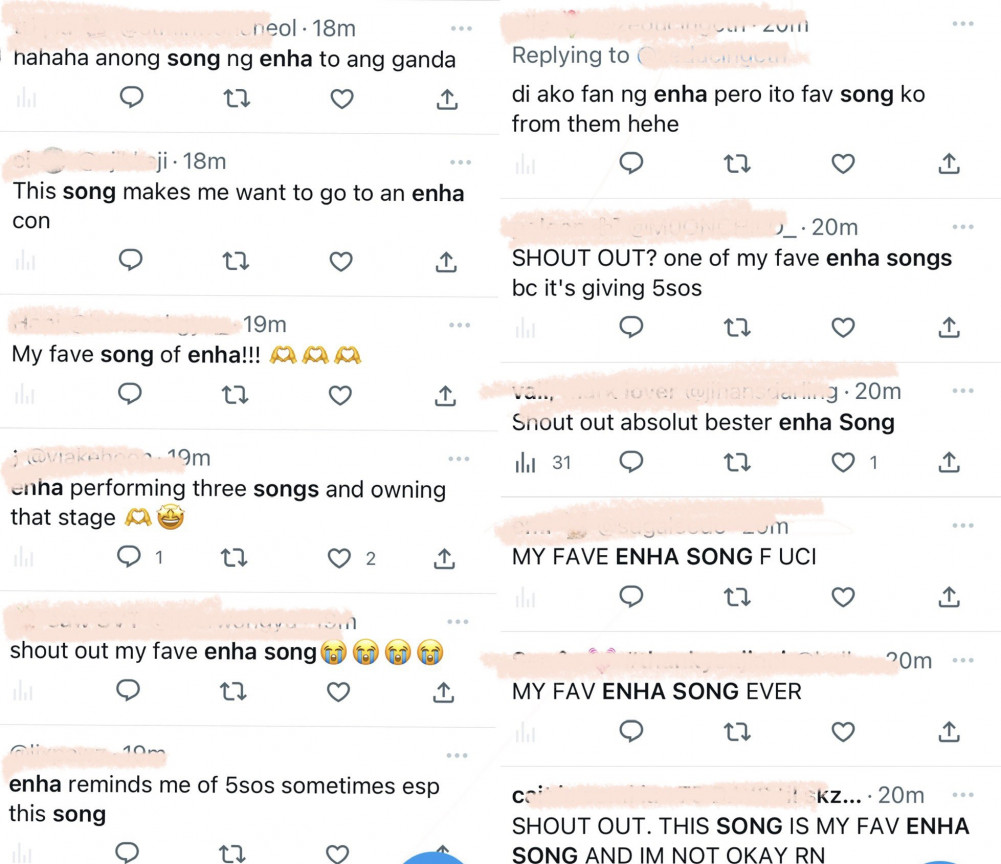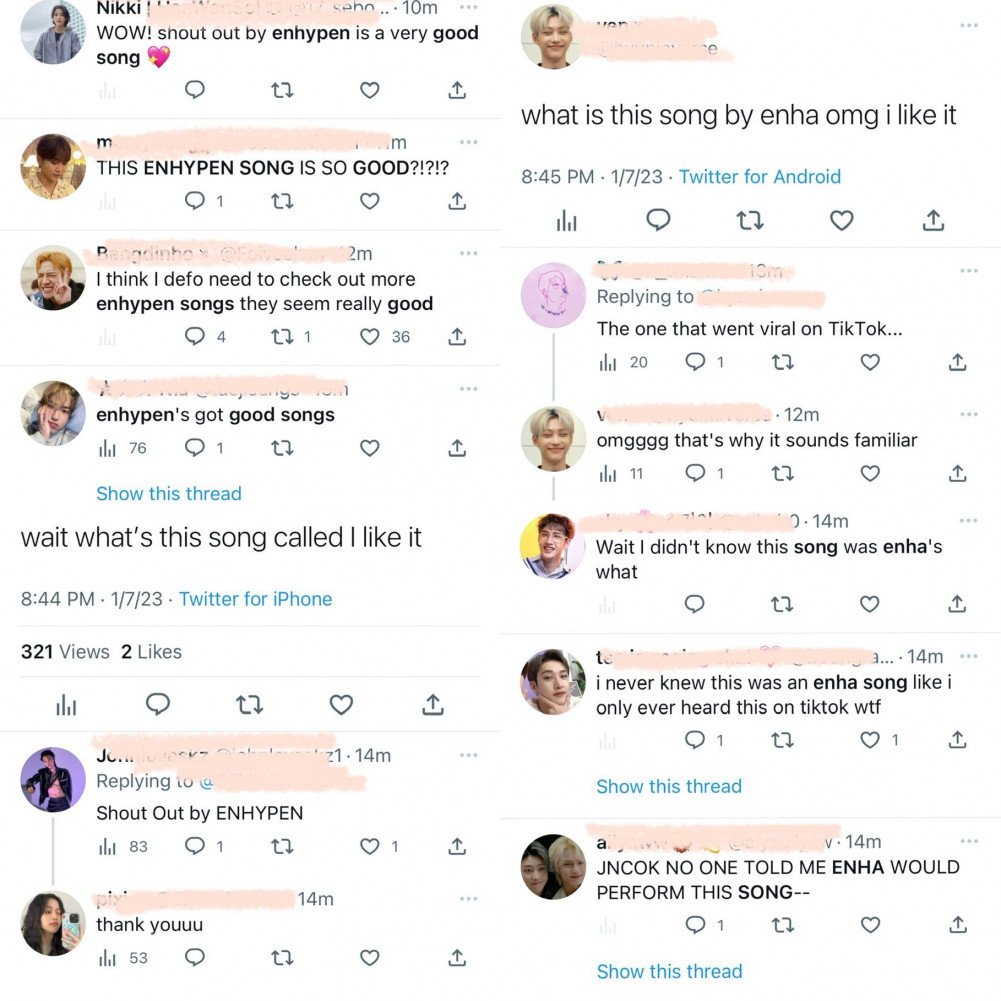 On Pann, the Korean discussion platform, many netizens have posted to find out the name of the last song ENHYPEN sang at GDA.
And today, 'SHOUT OUT' peaked at #10 on the Billboard's hot trending song chart.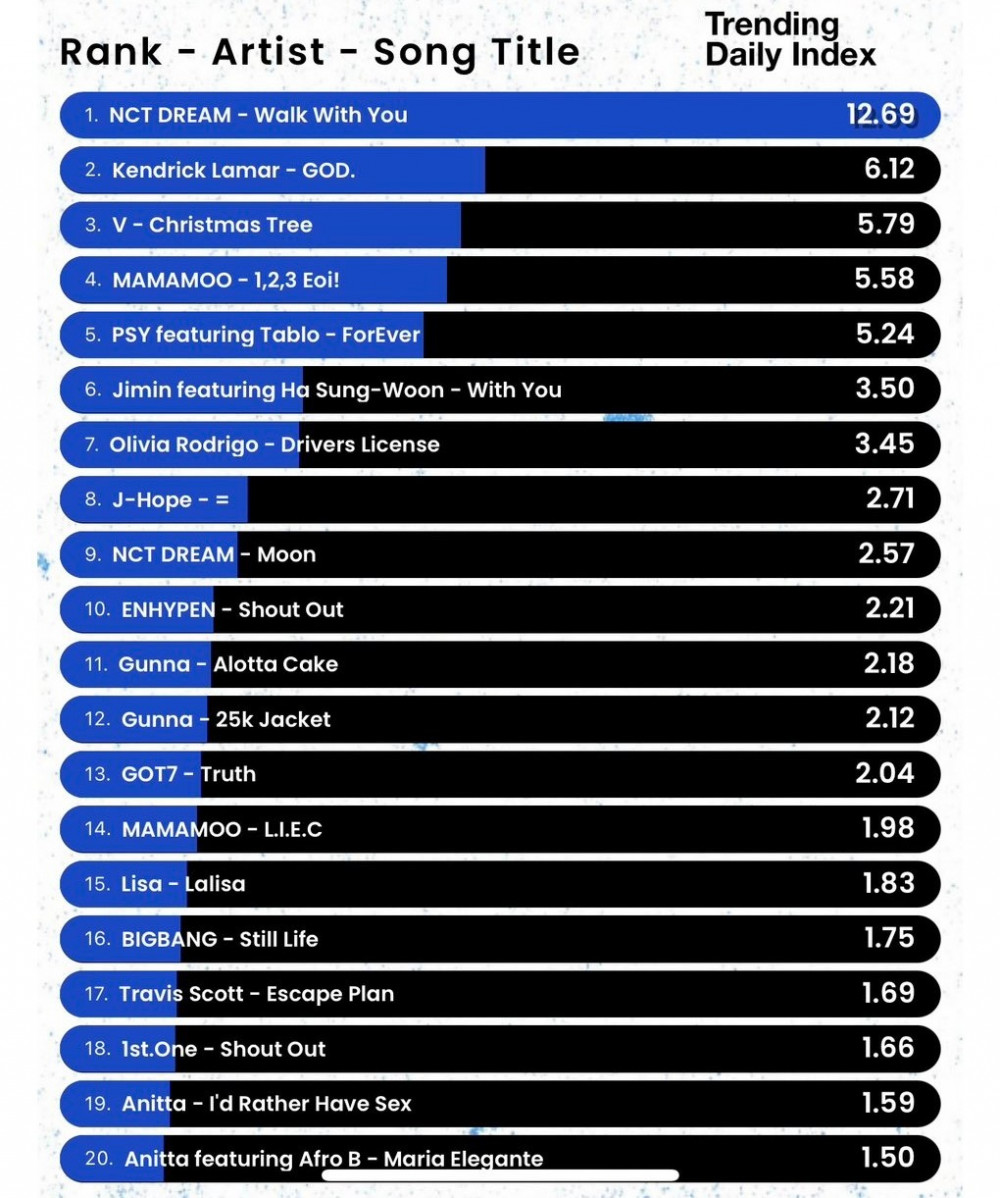 If you haven't listened to 'SHOUT OUT' yet, you can check it out below.