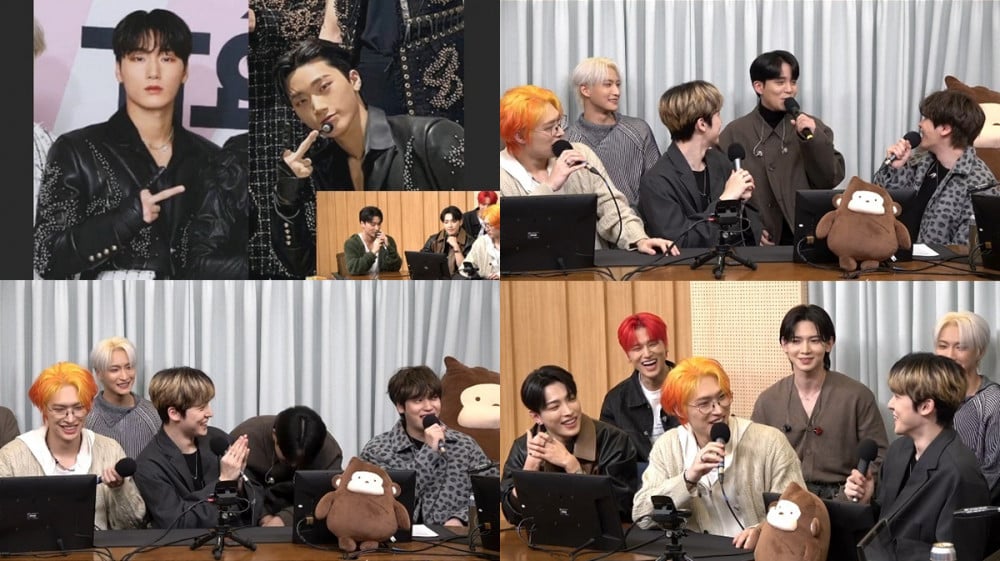 On January 5, boy group ATEEZ and TEEN TOP member/solo artist Niel appeared as guests on the SBS power FM radio program 'Cultwo Show'.
On this day, host Hwang Chi Yeol complimented ATEEZ for their stable live singing on stage, despite their rigorous choreography. To this, Hongjoong sheepishly remarked, "We do our best to sing and rap live, no matter the circumstances."
Also on this day, member San was asked to "clarify" his rather "controversial" glove, which previously caused a stir on online communities for making it seems as if the ATEEZ member was holding up his middle finger.
San explained, "That was definitely not intentional. It's just accidental. That is the glove that I frequently wear on stage, but it only has two fingers, the thumb and the forefinger. When I make a V sign wearing that glove, the forefinger sometimes disappears. But I had no intention of throwing a curse at anyone!"
The idol then made an interesting suggestion that brought many listeners laughter. He said, "But I do feel very apologetic toward fans who may have been on the receiving end of that accidental occurrence, so I personally would be okay if on a really bad day, if our fans are feeling really pissed, they can give me a middle finger once in a while!"
Meanwhile, Niel also mentioned his close friendship with ATEEZ's Jongho on this day, as he jokingly commented, "I met Jongho when he was younger, and he wasn't that good of a dancer back then."