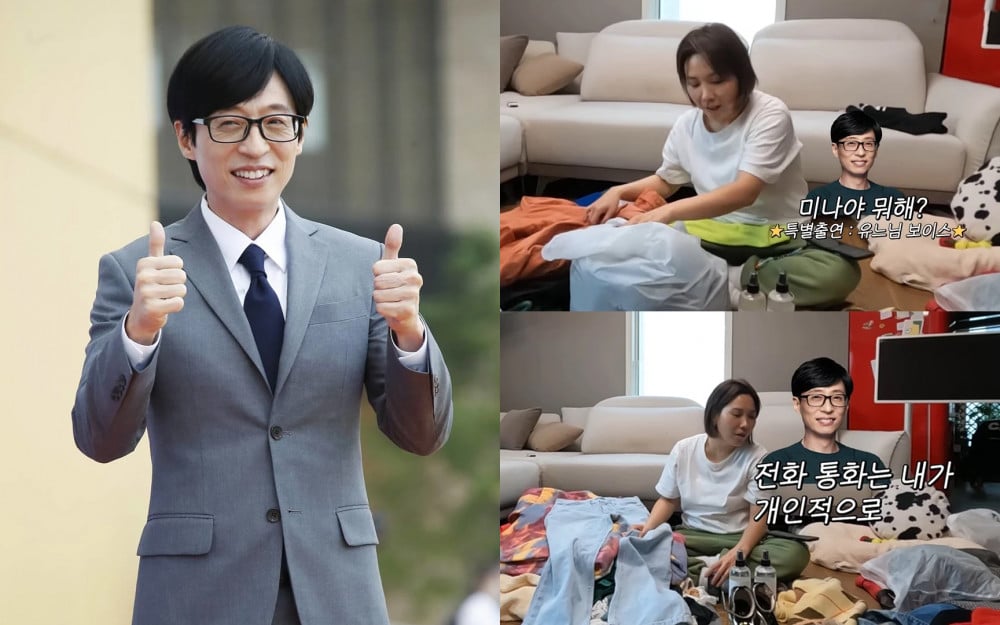 Recently, Yoo Jae Suk asked Shin Bong Sun to pay his appearance fees which garnered much attention because he even revealed the specific amount.
On December 9, Shin Bong Sun posted a video on her YouTube channel where she was seen selling her used items for the first time. The video showed her organizing the items on the floor of her living room when she suddenly received a phone call from Yoo Jae Suk.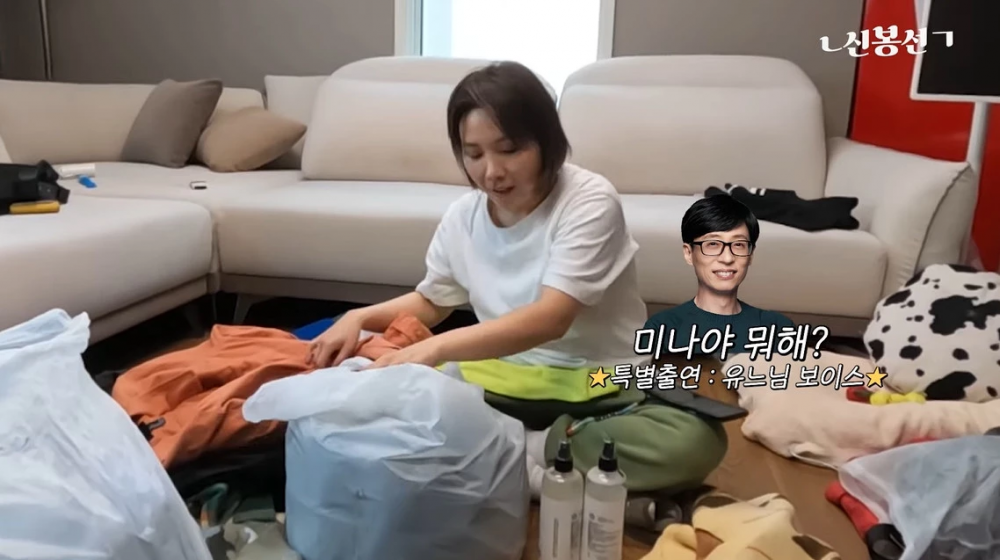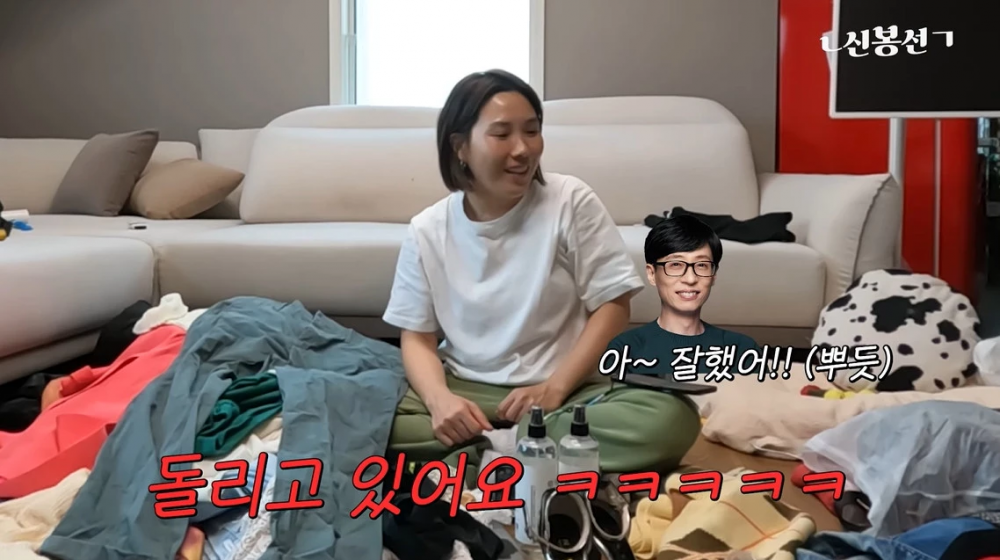 Shin Bong Sun informed Yoo Jae Suk that she was in the process of organizing her belongings to resell them. Yoo Jae Suk then inquired if she was currently filming, to which Shin Bong Sun replied, "Yes, I wasn't filming before but I started filming when you called."
In response, Yoo Jae Suk said, "Good Job," and continued to say, "Recently, my company opened a YouTube channel too, and since I started, my acquaintances keep asking me (to appear)." Yoo Jae Suk mentioned his agency Antenna opening their own YouTube channel, which received millions of views as soon as the company uploaded a video.
He explained that his acquaintances had constantly been requesting favors from him, so he had decided to start charging for his services from that point onward. Yoo Jae Suk explained, "So I decided from now on that...I'm going to ask for payments." He elaborated, "I personally decided that phone calls will cost 3,000 KRW (2.30 USD). So give me 3,000 KRW on Thursday."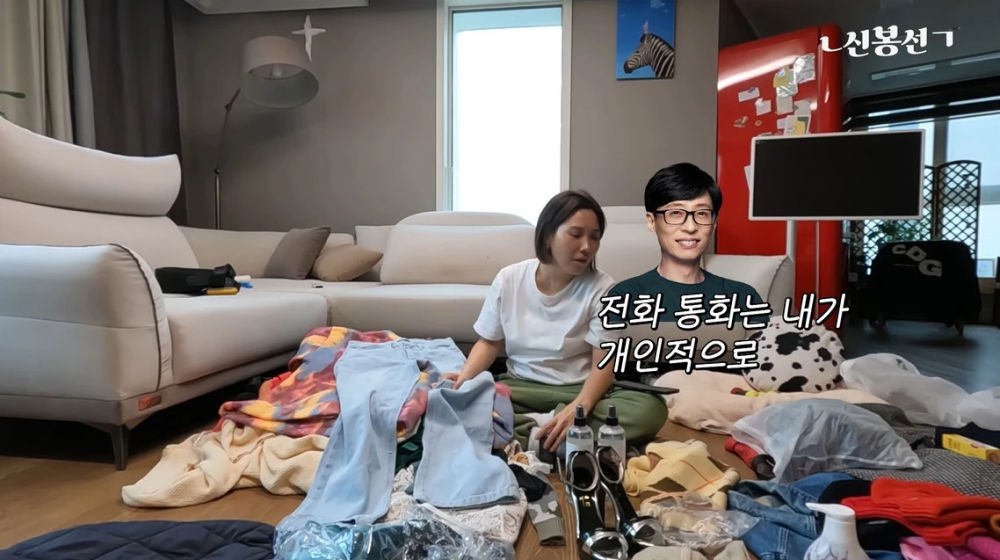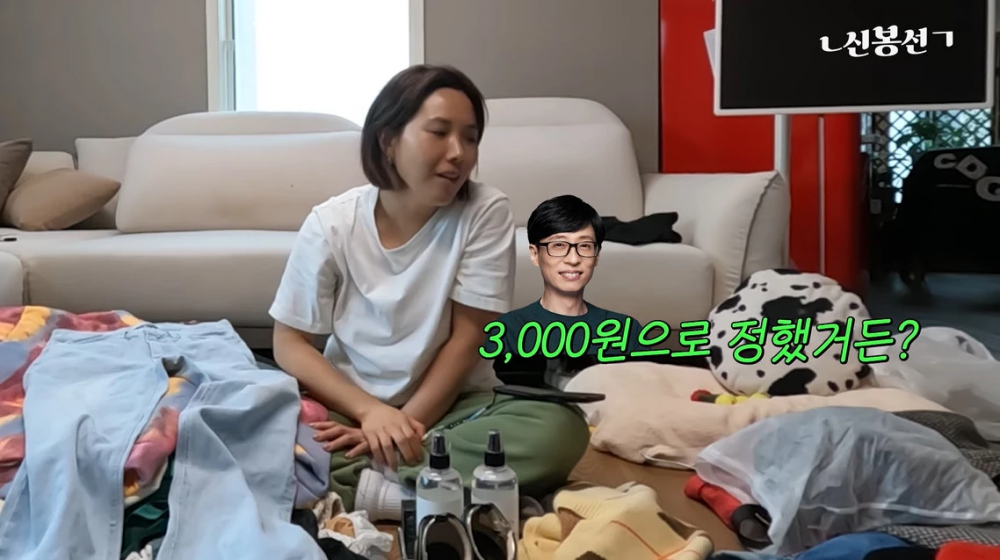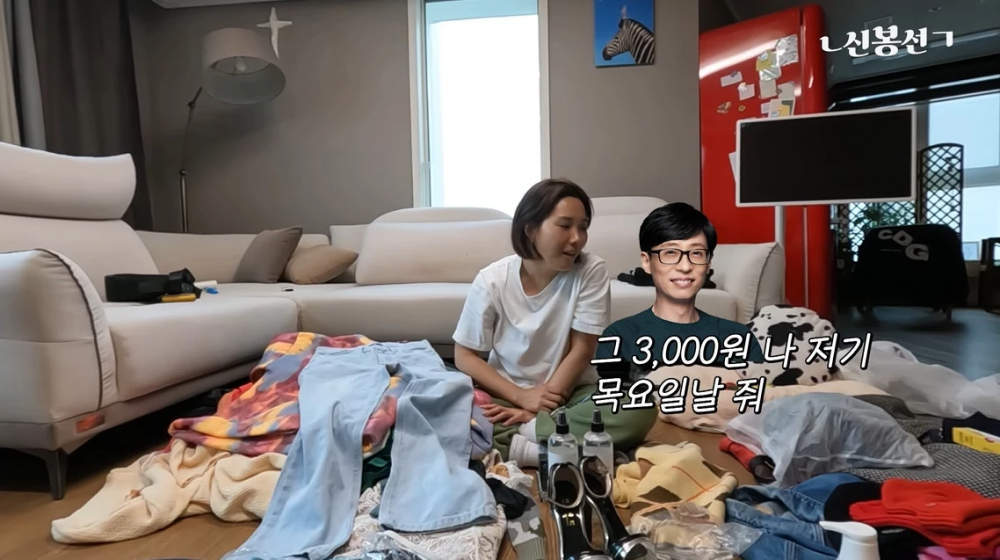 Shin Bong Sun argued, "But I didn't call you. You're the one who called me." Yoo Jae Suk sounded taken aback and responded, "Oh dear, I did. I charge 1,500 KRW (1.15 USD) for the people I call myself," making everyone laugh. Shin Bong Sun continued to argue that she couldn't pay that amount since Yoo Jae Suk was the one who called her while she was filming. She wrapped up their conversation by asking when he'll guest appear on her YouTube channel.