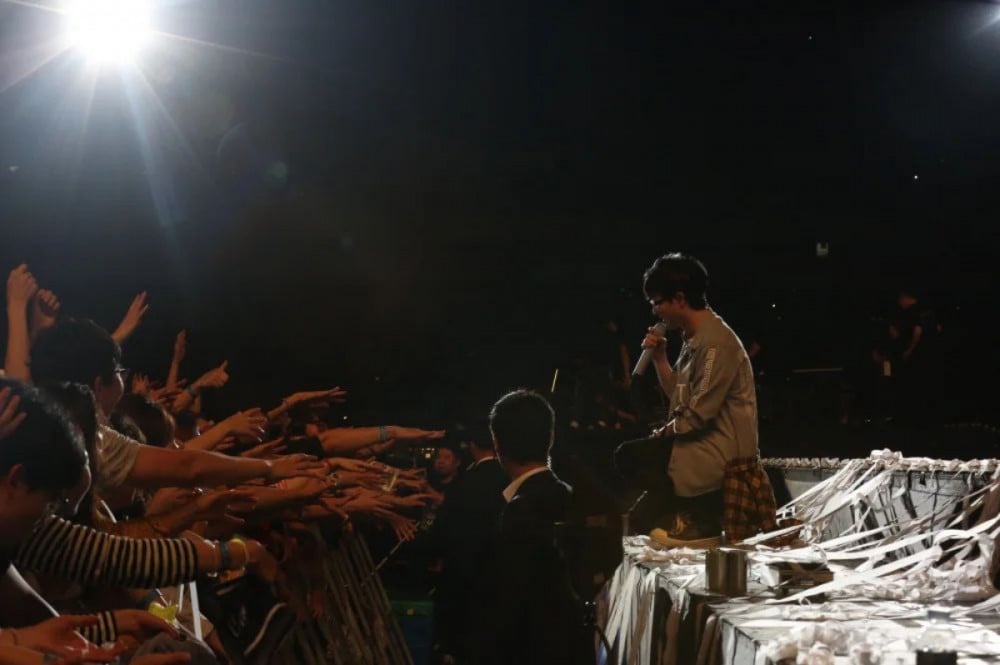 On December 24, singer Seo Taiji takes to Instagram to update his recent whereabouts.
His letter to his fans started with, "How has everyone been? A year has already passed and Christmas has returned." He goes on to talk about how he spent 2022, "There were many unfortunate events such as incidents, accidents, and wars in Korea and worldwide in 2022. [...] However, personally, the best thing was that Dam (Seo Taiji's daughter) returned to school after two years of home schooling due to the endemic."
Having recently caught COVID-19, Seo Taiji also updates his fans about his health, "I recently lost my sense of smell due to the Coronavirus. I was worried if it was a long COVID, but fortunately, I recovered slowly," he said.

He also mentioned future activities that fans have been looking forward for the most. "This year was the 30th anniversary of my debut. However, everyone must have been disappointed because it passed so quietly," he also added, "My fans gave me a pretty microphone as a gift, but I'm sorry that I can't use it this year, but I'll make sure to use it at the next performance."

He continues, "The news everyone's probably most curious about is the news of the new album. I wanted to tell a hopeful story this Christmas, but in reality, more unexpected things have happened," he said. "Now I feel like I'm at a certain turning point where I accept changes and need a new mindset." He also reveals that the plausibility of a comeback in the near future is difficult, "I believe in it, but I'm worried that it may not be a year or two based on my current judgment."

Seo Taiji has not been officially active since the 25th anniversary performance in 2017. However, on Christmas Eve every year, he communicates with fans by delivering updates and news. As a new album has not been released for eight years, it was regrettable that this year goes too with no plans for activities.

Seo Taiji debuted in 1992 as a three-member group Seo Taiji and Kids, creating a syndrome, and was called a "cultural president" because it greatly influenced not only the music industry but also society as a whole. In 1996, he suddenly announced his retirement and disappeared, and his career seemed to end, but he returned with a 5th album as a solo in 1998 and continued to release the album until 2014.