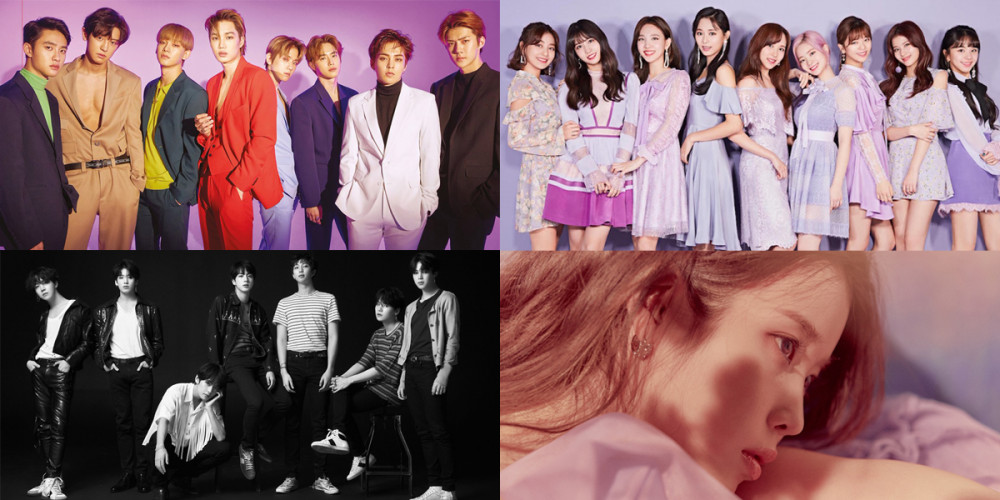 A recently published list by KBS, featuring the winners of the 'KBS Gayo Daesang' for each year from 1973 through 2021, is causing confusion among industry insiders.
Earlier this week, KBS published the above list in question as a part of its search to name the '50 Figures Who Shined on KBS'. The project will take place in order to commemorate the national broadcasting station's 50th anniversary since its founding in 1973.
Currently, the broadcasting station is searching for candidates who will be considered for its '50 Figures' recognition. As a part of the search, a list of 'KBS Gayo Daesang' winners for each year in the broadcasting station's history has been publicly revealed.
The problem lies in the fact that the 'KBS Gayo Daesang' system, which featured a year-end award handed out to a musician recognized for their achievements in music in the past year, was abolished after 2013. In fact, what is now known by many as the 'KBS Gayo Festival' used to be called the 'KBS Music Awards' until 2006, when issues regarding fairness forced the broadcasting station to shut down its traditional year-end music award ceremony and replace it with a year-end music festival.
After 2006, KBS attempted various other formats including a competition between male and female musician teams in 2007, a 'Favorite Song of the Year' award given out in 2009, and more. There was also no award given out in any form in the year 2012, and in 2013, the award once again attempted its return as 'The Song of the Year', but with problematic response.
Thus, after 2013, no awards were given out to musicians or songs of any kind by KBS. However, according to the recent list published by the broadcasting station, the following artists were listed as apparent "winners" of the 'KBS Gayo Daesang' in years when KBS did not actually give out any awards:
2006 - singer/song-writer Shin Joong Hyun
2012 - Psy
2015 - EXO
2016 - TWICE
2017 - BTS
2018 - BTS
2019 - BTS
2020 - BTS
2021 - IU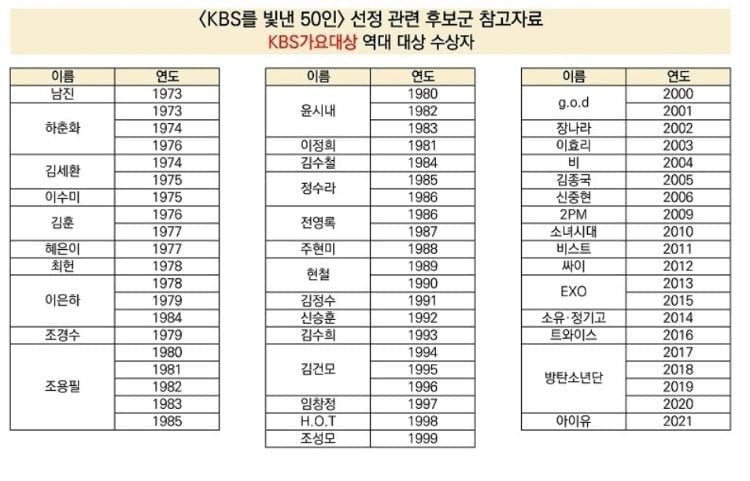 So how did these artists "receive" awards in years when no actual awards were given out? What was the decision criteria, especially when no form of fan voting occurred?
In response to the confusion, a representative of KBS curtly stated, "The list currently in question is only a list for reference purposes. We will respond once we have confirmed full details."