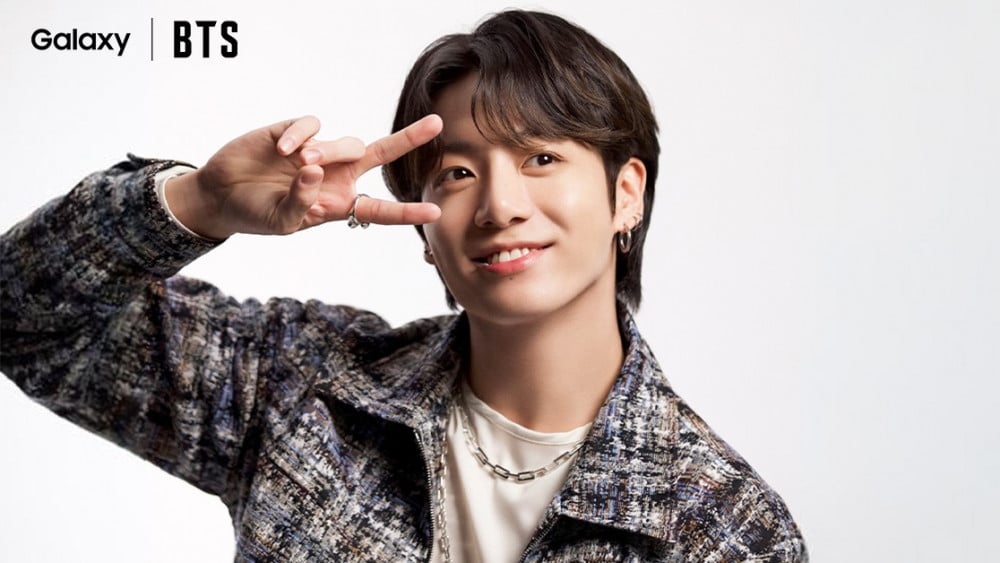 BTS's Jungkook sat in second place at this week's 'Show! Music Core' due to receiving 0 points for YouTube.

It's been 3 weeks since Jungkook released his single "Dreamers". On December 17th, however, fans were surprised to see he received 0 points for the YouTube criterion on 'Show! Music Core.'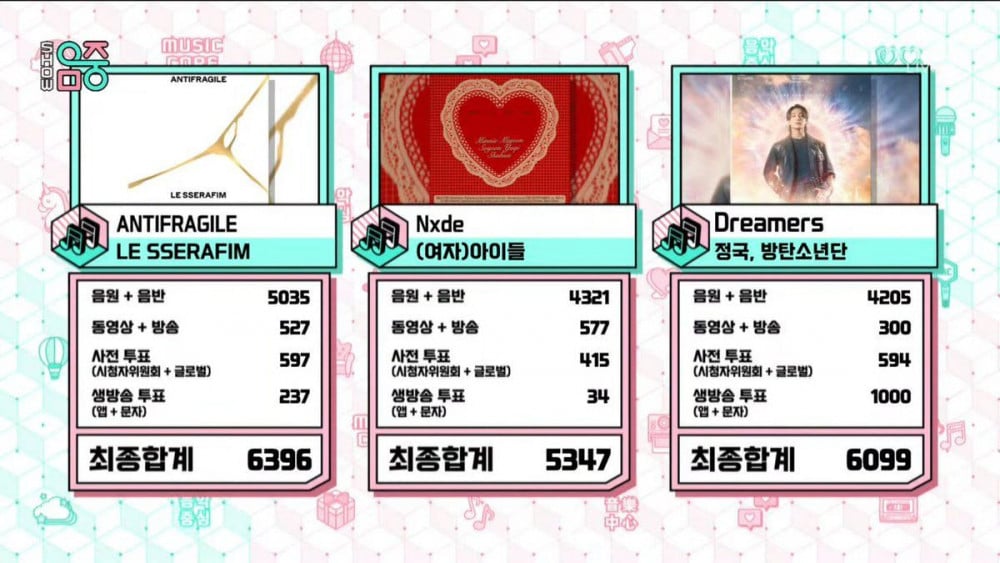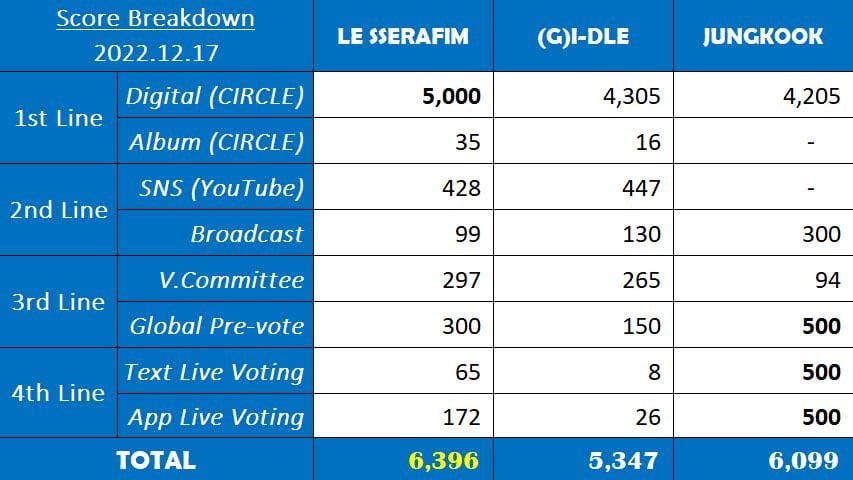 MBC's 'Show! Music Core' pulls the statistics from Circle Chart (previously known as Gaon Chart). According to Circle Chart, HYBE has yet to submit the "Dreamers" music video for review by the board so it was excluded from the scoring hence receiving 0 points.
Fans allege HYBE has neglected "Dreamers" MV multiple times including the present case. For instance, HYBE initially did not categorize 3 out of 4 official videos for "Dreamers" as 'music' which resulted in a lost streaming count for the Billboard chart.
Despite fans' repeated complaints, however, HYBE has yet to respond.