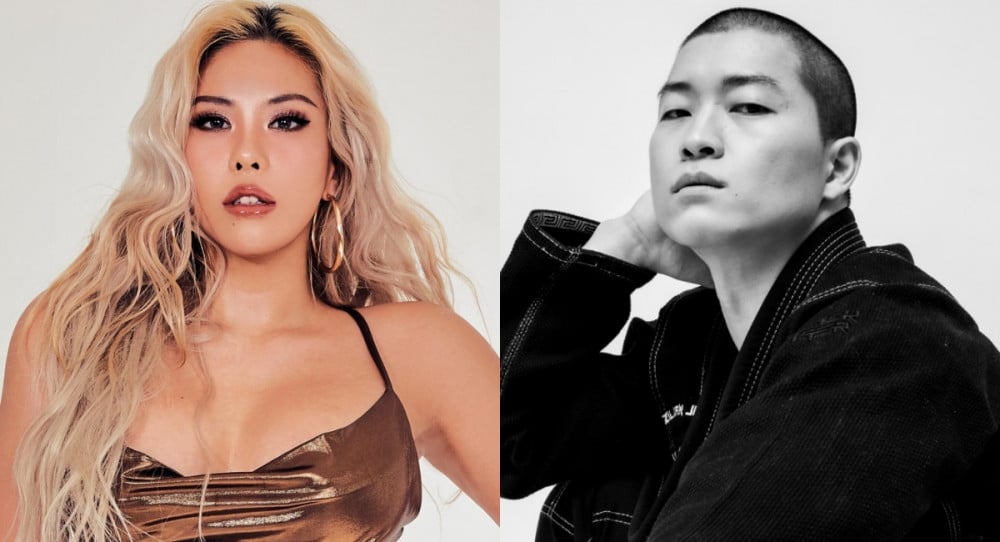 LA CHICA's Gabi and her actor boyfriend Jo Yi Taek are currently the topic of a trending break-up rumor.

On November 24 KST, Gabi's agency responded by neither confirming nor denying the reports, saying, "Confirming is difficult as this is our artist's private life."

The rumor began due to a YouTube video released by STUDIO WAFFLE. At the end of the video, the third episode of variety-style show 'BaKwiIb,' television personality Jo Se Ho sings to Gabi, singing her name to the tune of Ha Dong Gyun's "Butterfly" and joking "This is a song to avoid when going to noraebang to look good in front of the opposite sex." Guest Lee Suk Hoon of SG Wannabe then says, "Gabi has a boyfriend!" In response, comedian Lee Yong Jin says, "They broke up." Jo Se Ho then jokingly responds with, "Because of me?"

Previously, Gabi usually did not hide the fact she was in a relationship, regularly talking about Jo Yi Taek during her different variety show appearances. The couple also appeared together on KBS2's 'God Father," saying, "We've been together for over two years, and there's never been a dull moment." The two also posted photos together on their respective social media accounts but have since unfollowed each other.