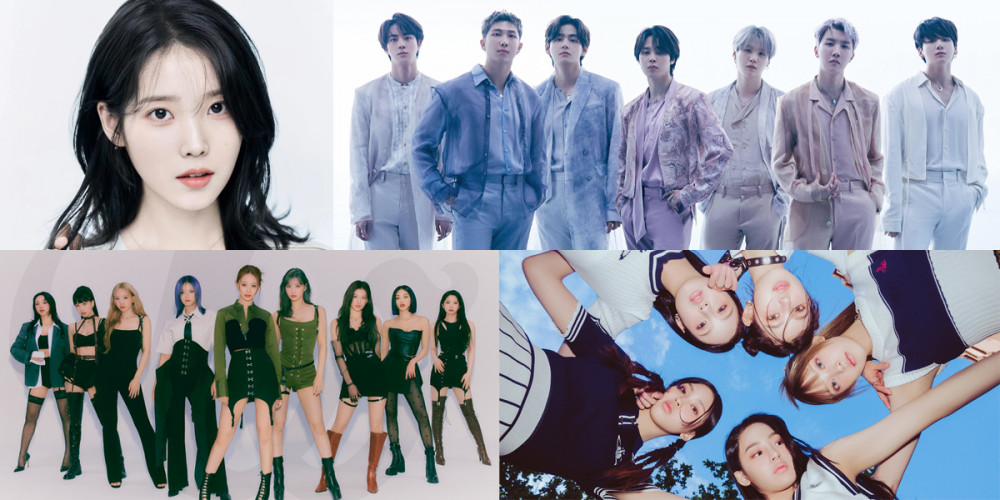 What would your absolute ideal artist lineup and setlist for the year-end music festivals look like?

K-netizens have compiled a list of artists, as well as songs, that they would absolutely love to see during this year's year-end music festivals. In fact, if such a lineup were to really come true, many K-Pop fans felt that it would go down in history as a "legendary" festival for years to come.
Here are some of the artists and songs that made the list:

NewJeans - "Attention", "Hype Boy"
IVE - "Love Dive", "After LIKE"
LE SSERAFIM - "Fearless", "ANTIFRAGILE"
ITZY - "SNEAKERS"
NCT DREAM - "Glitch Mode", "Beatbox"
(G)I-DLE - "TOMBOY", "Nxde"
Seventeen - "HOT", "Darl+ing"
Nayeon - "POP!"
TWICE - "Talk That Talk"
BLACKPINK - "Pink Venom", "Shut Down"
Crush - "Rush Hour" (with j-hope)
Younha - "Event Horizon"
KARA - "When I Move"
Girls' Generation - "FOREVER1"
Big Bang - "Still Life"
Taeyeon - "INVU"

Jay Park - "GANADARA" (with IU)
IU - "Drama"
BTS - "Yet To Come", "Run BTS"
Psy - "That That"
Netizens reacted with comments like, "If it's this lineup, I don't think any stadium can accommodate the fans...", "With this lineup, even the Muggles will tune in from home", "This is such a fantasy lineup TT", "I would literally watch from beginning to end without skipping anything", "This lineup would get over a million viewers from around the world", "I love so many songs on this list", "It's definitely 'ideal,' but wouldn't it be incredible if it came true", "What a dream lineup... please make it happen TT", and more.
Do you think a throw-back to the "legendary" 'MAMA' ceremony from 2016 is likely?