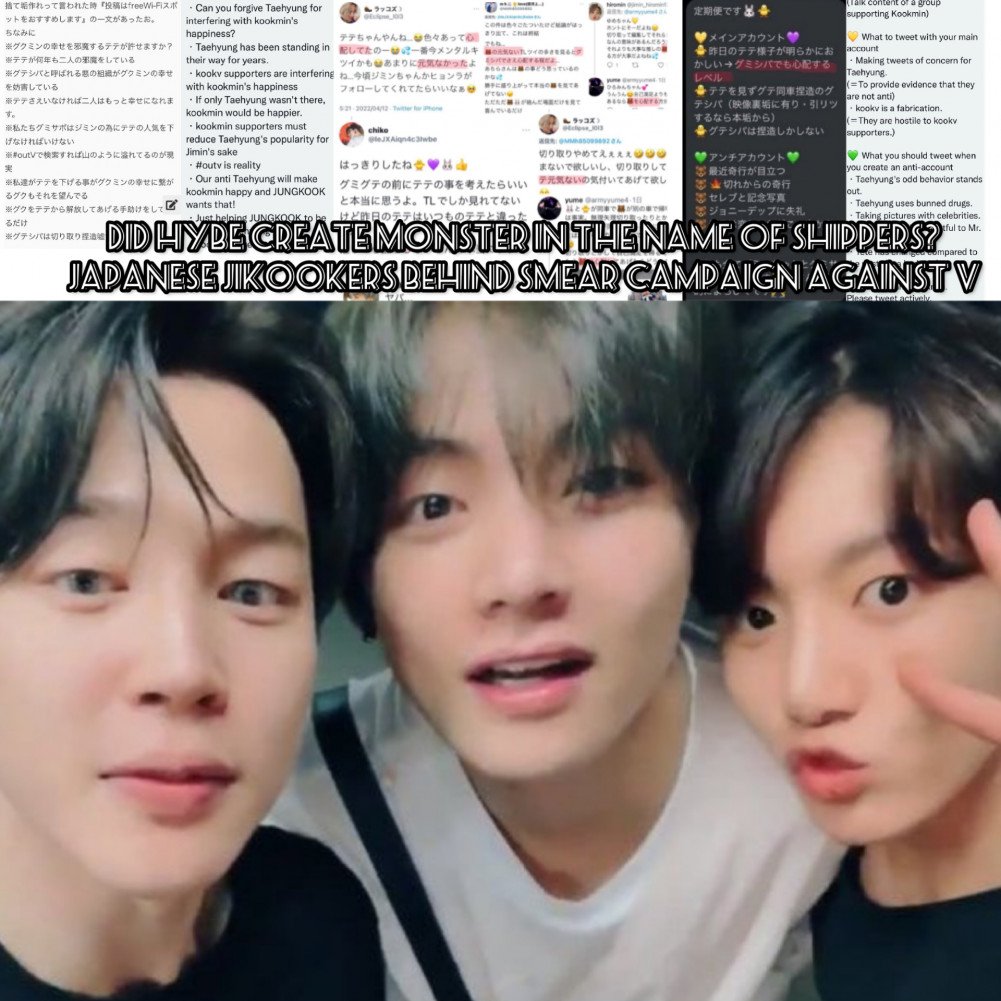 [User Post]
Very recently, BTS's V faced a huge smear campaign by Japanese shippers where even his small gestures were over-analyzed & used to defame him.
V's fans did some research on the matter and found out Japanese Jikook shippers are behind the smear campaign. These shippers believe in the delusion that BTS members Jimin and Jungkook are a real couple and that V is coming in between the ship.
So they think ruining V's reputation will make him less popular, which will make the "Jikook Happy Couple."
Here is a long thread of how Japanese Jikookers created dating rumors and a fake bullying scandal for V. It also includes proofs & how they give instructions to use anti-hashtags.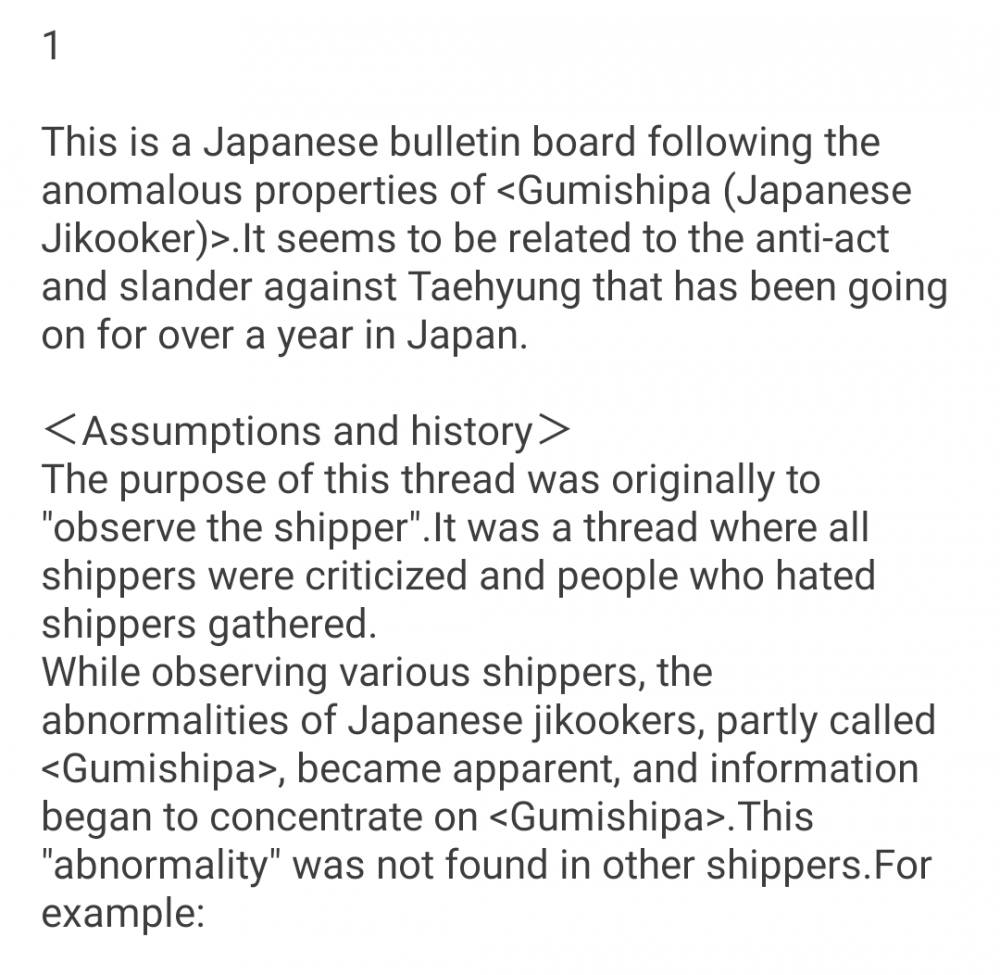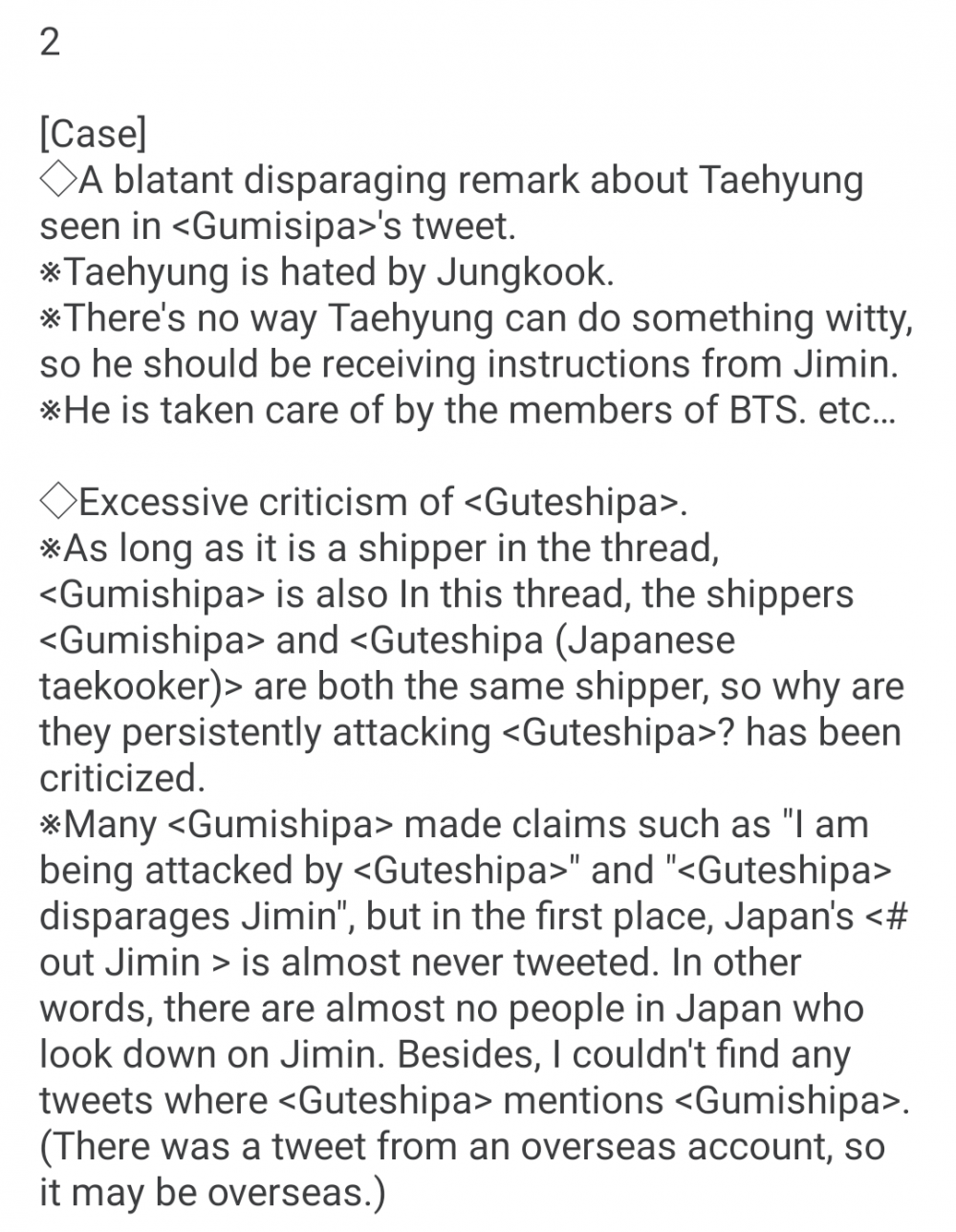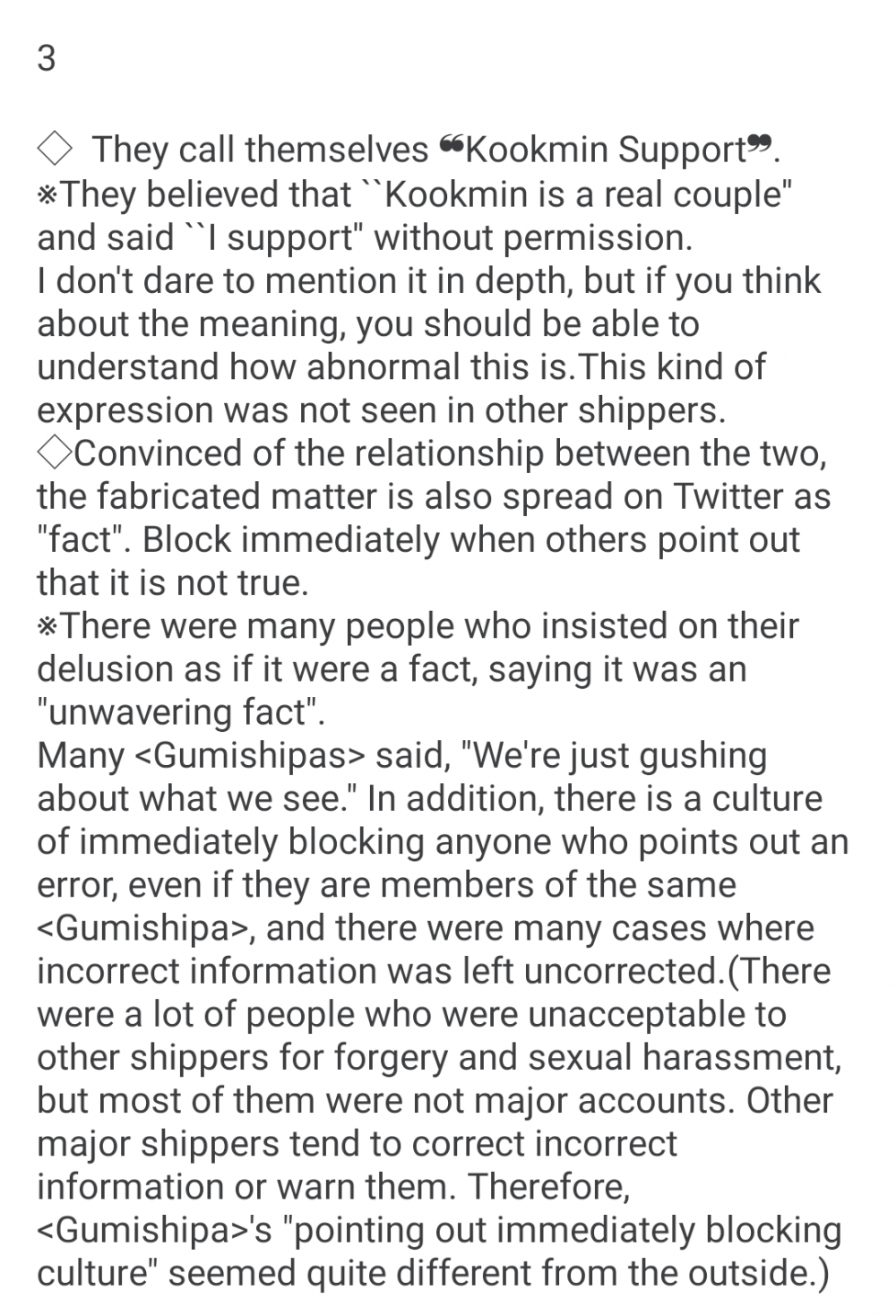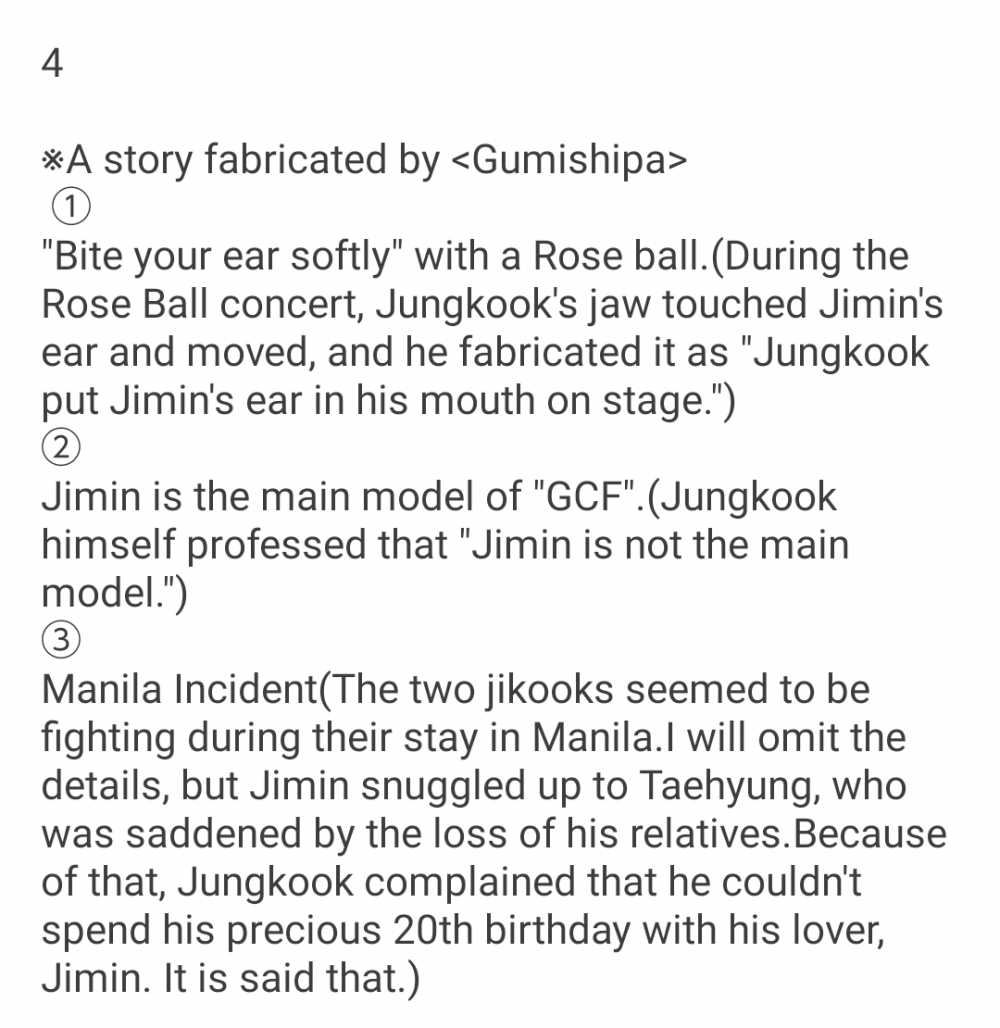 A few days ago, another Japanese Jikook shipping community was exposed, where they were trying to create other fake rumors about V.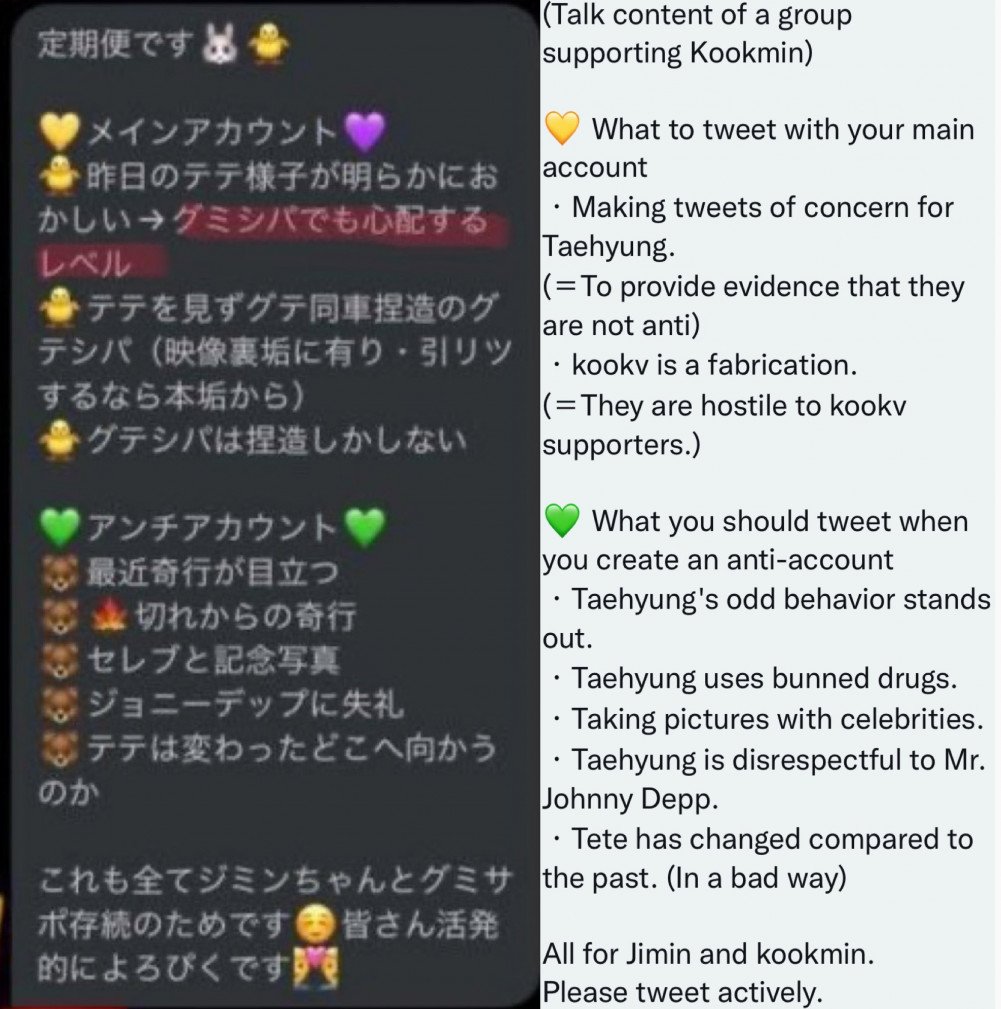 They created fake rumors and then spread them on Korean sites and Twitter after that. They even e-mailed reporters to write articles about it.
Fans are wondering why Hybe isn't taking any action against these types of antis and shippers despite the thousands of e-mails sent by fans.
Some are blaming Hybe for all the defamation and unnecessary hate V is receiving because of their inaction.