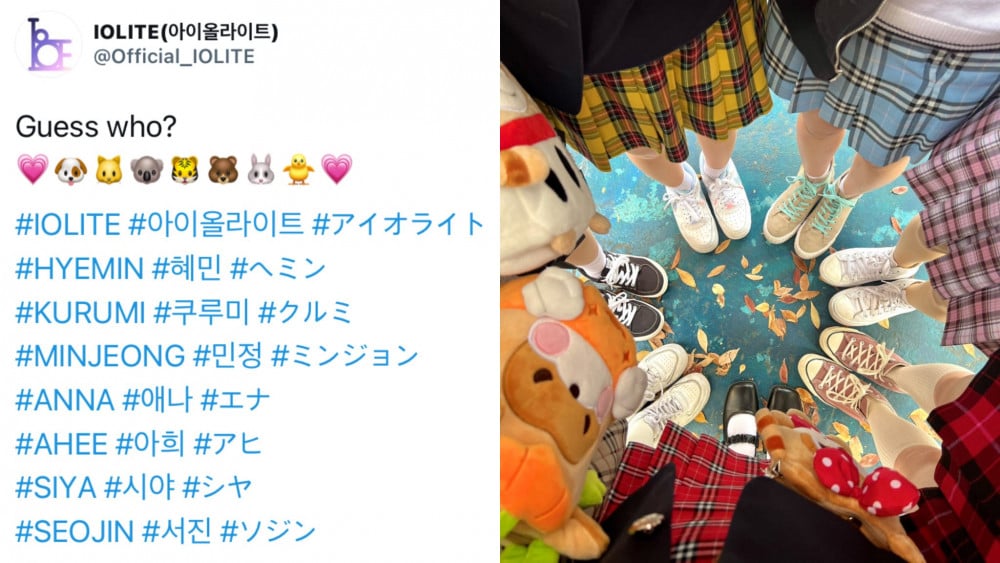 Fans are excited about IOLITE's debut!
On November 10, IOLITE shared a photo of the members without showing their faces and captioned 'Guess who?' Fans thought they could be teasing their debut coming soon. IOLITE is an upcoming 6-member girl group from an unnamed company that will debut soon. The members are Minjeong (born May 20, 2002), Hyemin (born October 1, 2000), Kurumi (born October 31, 2001), Siya (born December 26, 2004), Ahee (born December 5, 2003), and Anna (born November 14, 2002).
They also used fan-made emojis for the members in the post's caption:
Puppy - Hyemin
Cat - Anna
Koala - Ahee
Tiger - Siya
Bear - Kurumi
Bunny - Minjeong
Chick - Seojin
No word on their official debut, but fans are getting excited, so stay tuned.