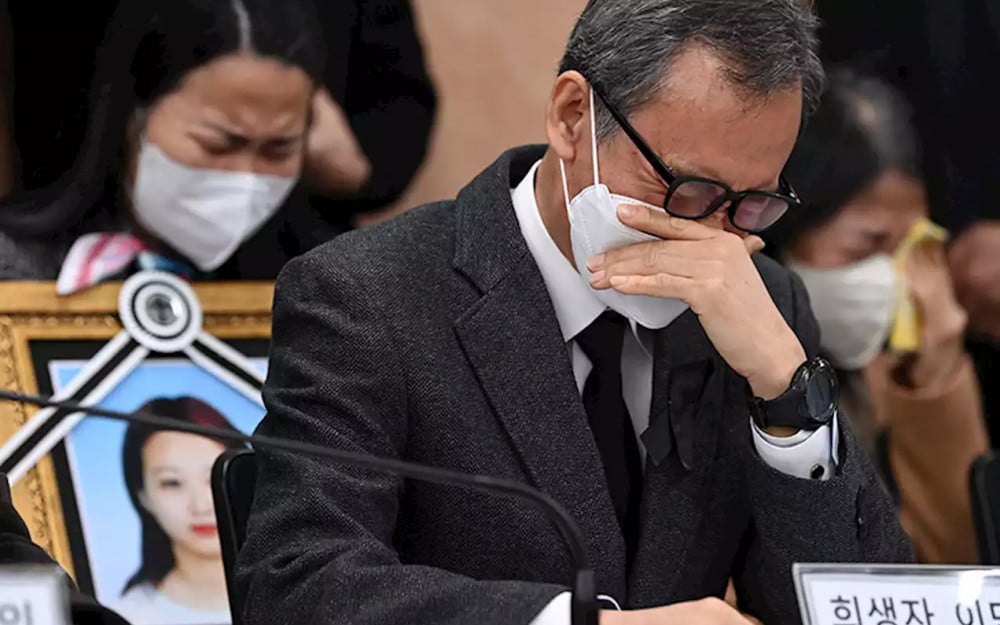 On November 22, a press conference was held with the bereaving families of the Itaewon tragedy victims at the conference room of the Lawyers for a Democratic Society meeting in Seocho-do, Seocho-gu, Seoul.
On this day, the organizers of the press conference informed reporters that it is not necessary to cover the faces of the bereaved families or the photos of the victims.
The families attended the press conference with photos of the victims and shed tears. The families explained, "It is the fault of the incompetent government and adults," calling for an official apology from South Korean President Yoon Seok Yeol and to find out the truth to punish those who are responsible for this tragedy.

The Lawyers for Democratic Society met with the victims' families and prepared this press conference to officially reveal the feelings and demands of the bereaved families.
The parents of the young victims shared their position in tears. One mother cried out, "My son, who was such a filial child, is not with me. Please punish those who are responsible but are passing on the responsibility to others," and demanded that President Yoon find those who were responsible and were unable to stop the tragedy.
Another parent shared their frustrations, saying, "My son came to learn about his Korean heritage and came to study at Yonsei University Korean Language Institute. It is frustrating that those who are leading the country are not admitting their wrongdoings and not taking responsibility."