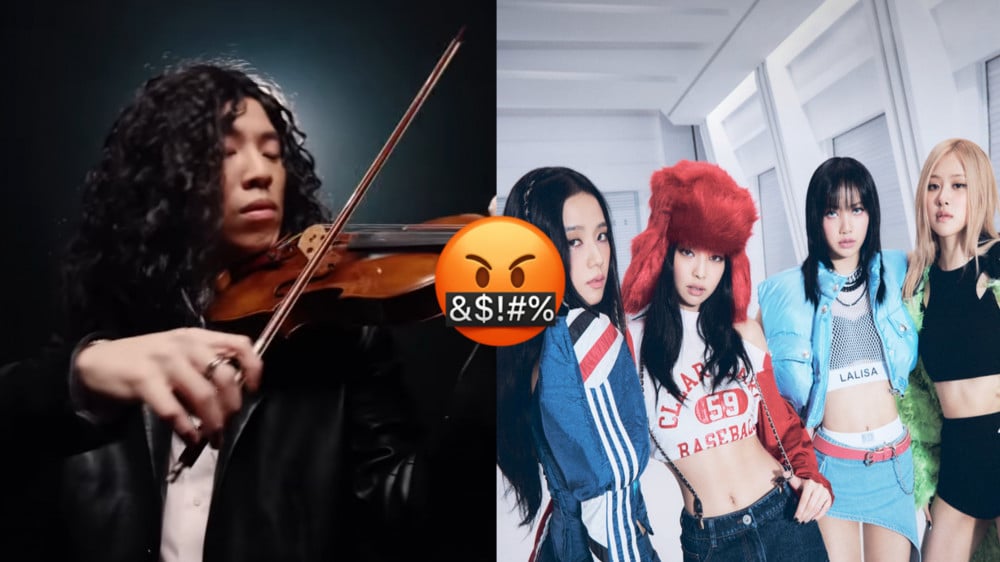 [User Post]
In a recent parody song titled "Sell Out," the YouTube channel TwoSetViolin dissed BLACKPINK calling them "People with no principles" and "sellouts."
Music video:
This has caused a stir among fans of both BLACKPINK and the YouTube channel, with many people taking to social media to voice their opinion.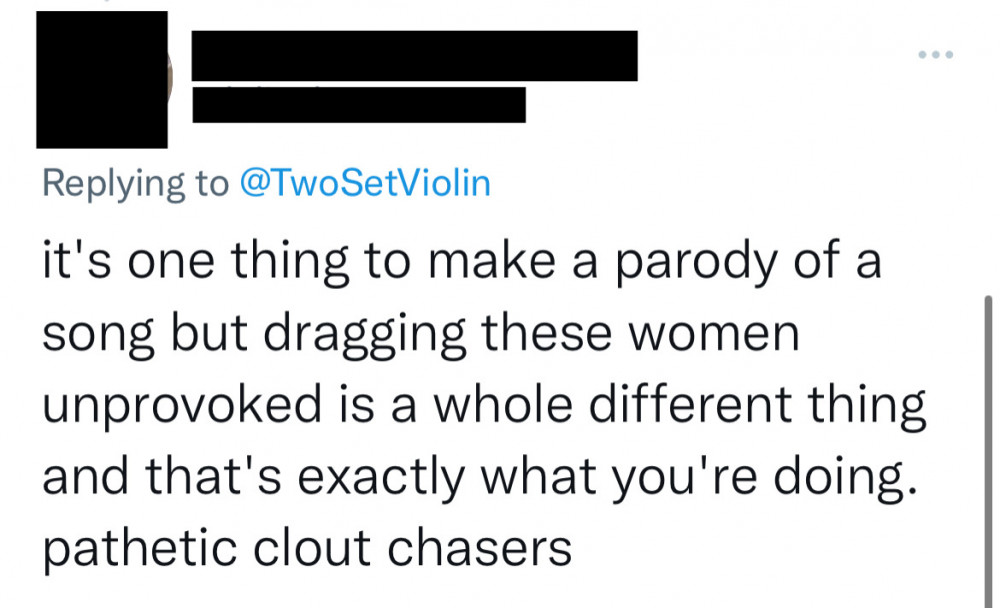 .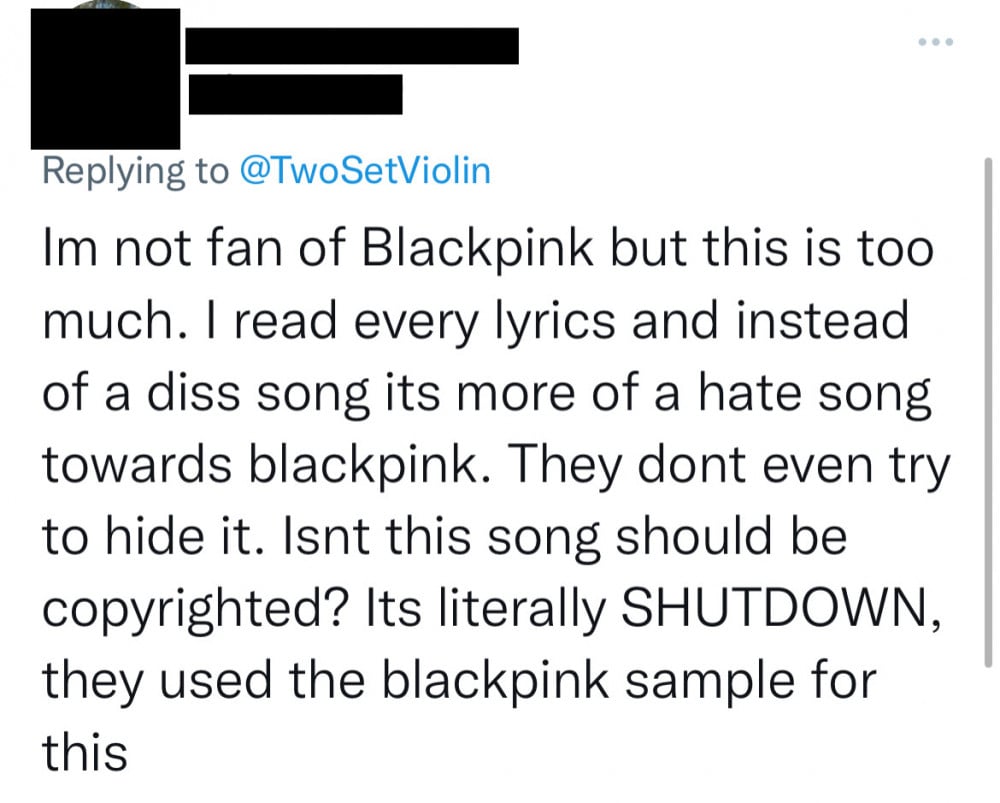 TwoSetViolin is a youtube channel well-known for their violin covers and parodies, which garnered millions of views over the years. The song uses the Paganini violin loop or "two bars" from BLACKPINK's "Shut Down" and contains lyrics such as: "That after getting all your fame, all your songs, they be sounding all the same," "Barely making songs, how you call yourselves pop stars. You must play the tuba 'cause you keep repeating only two bars," "If you think that you're really the K-pop queens Then you better think TWICE," and "I sold my soul to the devil You sold yours to your label Sell it sell it sell it sell it Sell it sell it sell it sell it Unlike you, I have principles."


According to a YouTuber 아포-방포 Bangtan Moonchild who tries to explain the parody video: "Paganini was a really famous Italian violinist and composer who lived around 200 years ago. He composed "La Campanella" which is sampled in "Shut Down". But in the song, only 2 bars of the original piece keep repeating and gets edited a lot. This can be considered an insult of sorts to a classical musician who loves and respects Paganini's work.

In this video, Eddy (the guy who is rapping) is pretending he is Paganini. He raps while playing "La Campanella" (not just the 2 bars). Paganini does his whole rap thinking the song was about him and then he realizes that the sampled song wasn't related to him ( 2:50 ). This is clearly a parody video."
Despite it being a parody video, BLACKPINK fans aren't pleased with the harsh lyrics used in the song.