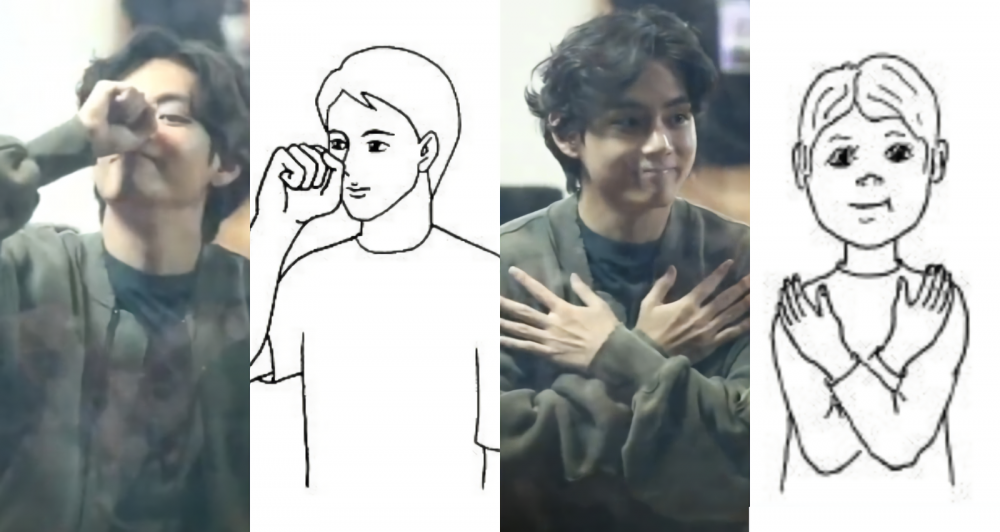 Kim Taehyung, aka V, is known for his genuine relationship with fans, and his recent actions in making sure no one feels left out cement his kind personality.
Taehyung recently made his radio DJ debut on Kim Eana's 'Starry Night' show on September 27 and September 28. During commercial breaks, he spent a lot of time interacting with fans who were watching the live broadcast from outside the studio.
A recent video on Youtube was made about a deaf ARMY club being touched by Taehyung's inclusivity and singing praises for his correct usage of sign language during his interactions.

Taehyung made a gesture of clenching his fist and putting it right in front of his nose. It's a sign language that means "feel good" or "like." He was also seen doing sign language for "Hug" and other expressions of affection.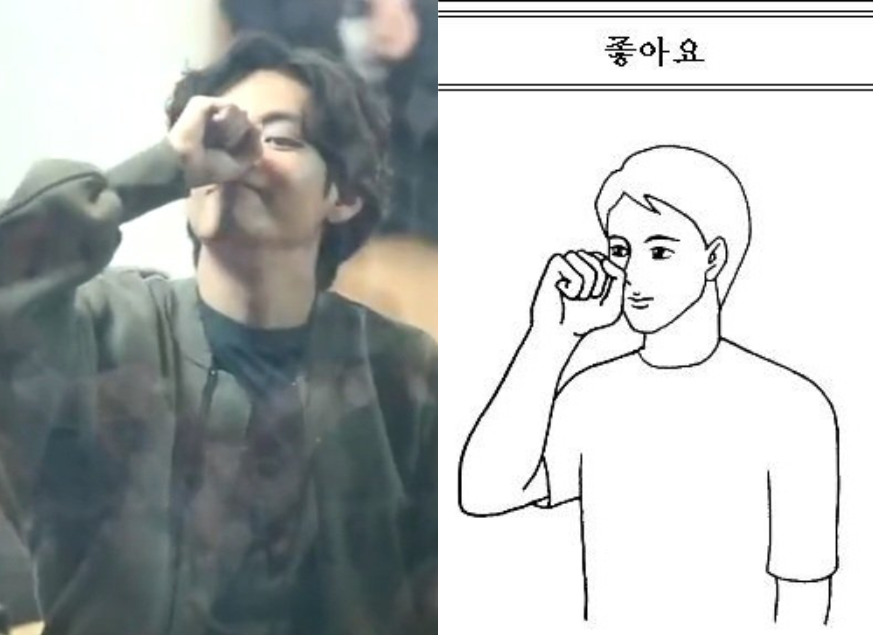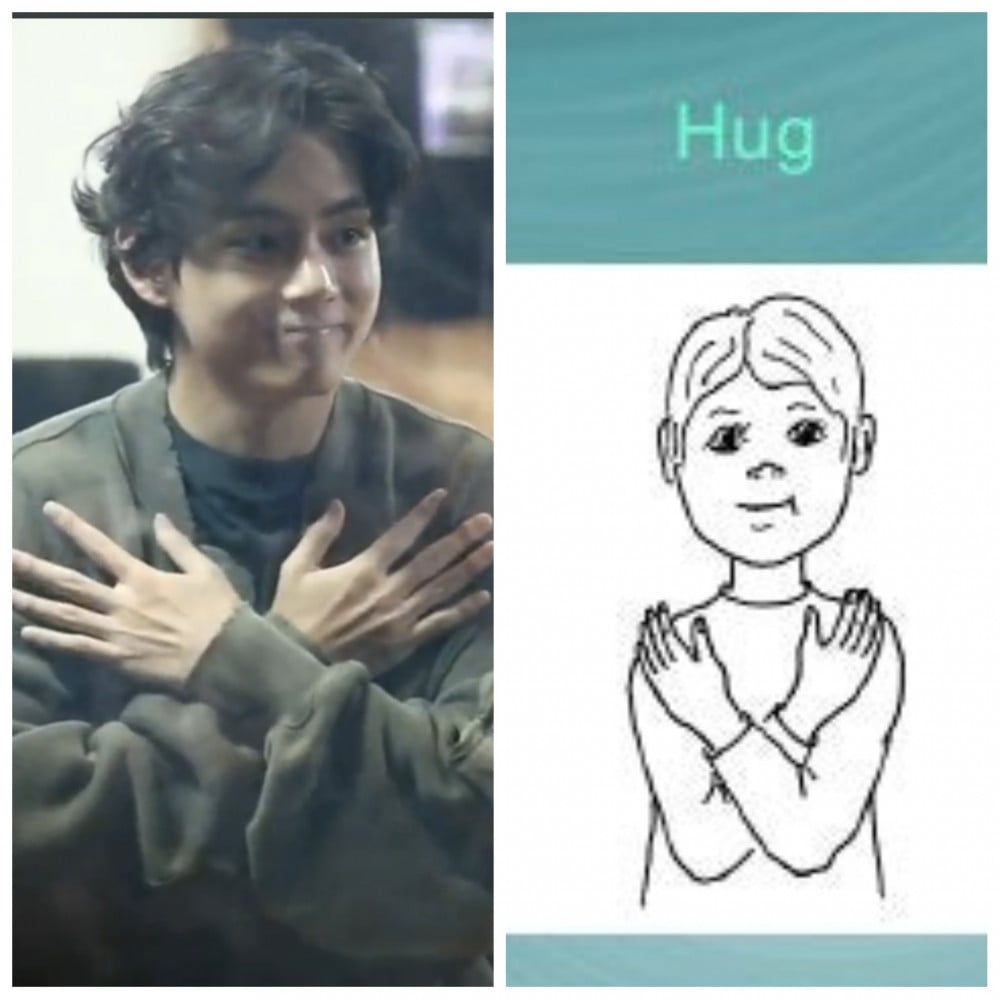 Fans couldn't hear his voice well through the window, so Taehyung expressed his feelings in sign language, and those who were familiar with it were very impressed.
It's not the first time Taehyung has used sign language to communicate with fans. When BTS did their commencement speech for "Dear Class of 2020," Taehyung delivered his congratulatory message using some sign language.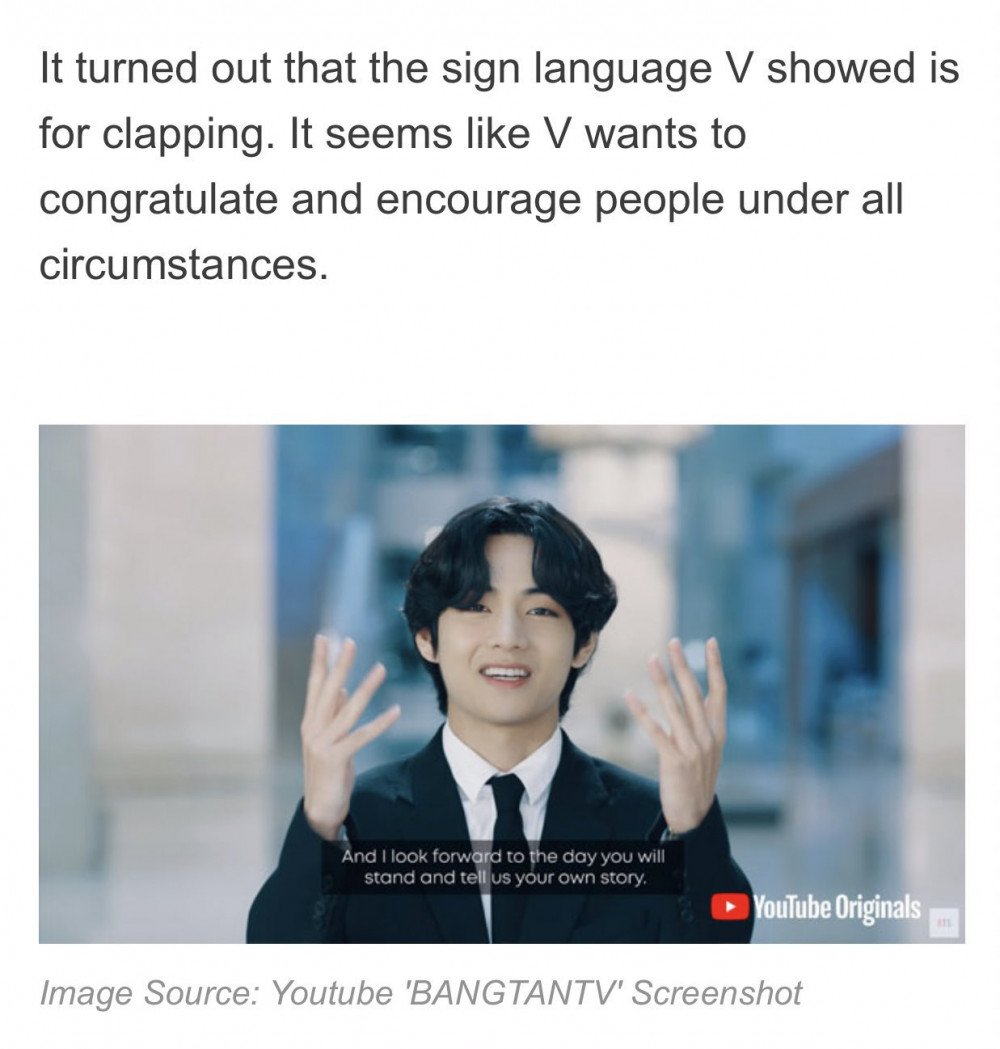 During promotions for "Butter," Taehyung also used sign language on various occasions.
For their music video of "Permission to Dance," sign language was incorporated into the choreography. As the only member who has continually used it for years, Taehyung was credited for its addition.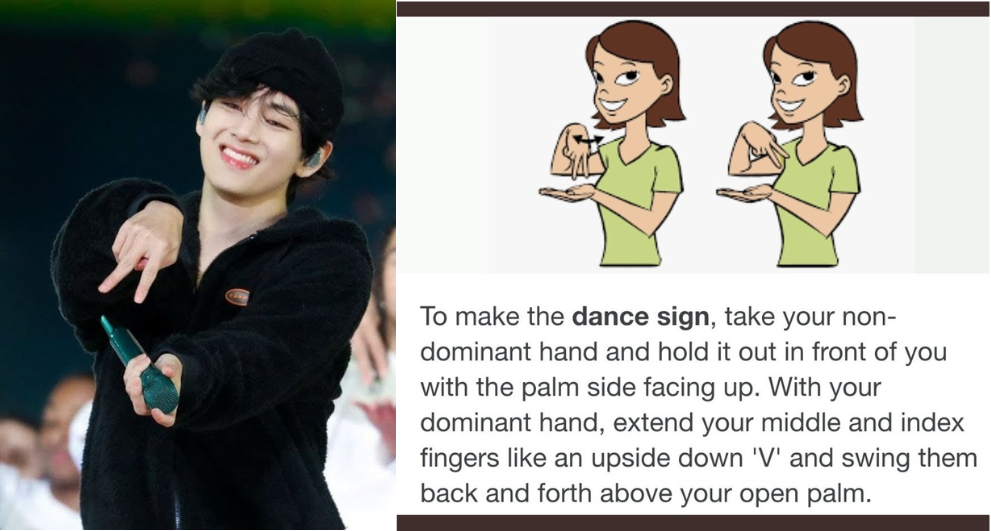 Actions speak louder than words, and Taehyung's continued display of inclusivity through the little things he does really highlights his sincere personality, proving he is both beautiful inside and out.